Student Programmer Attends International Conference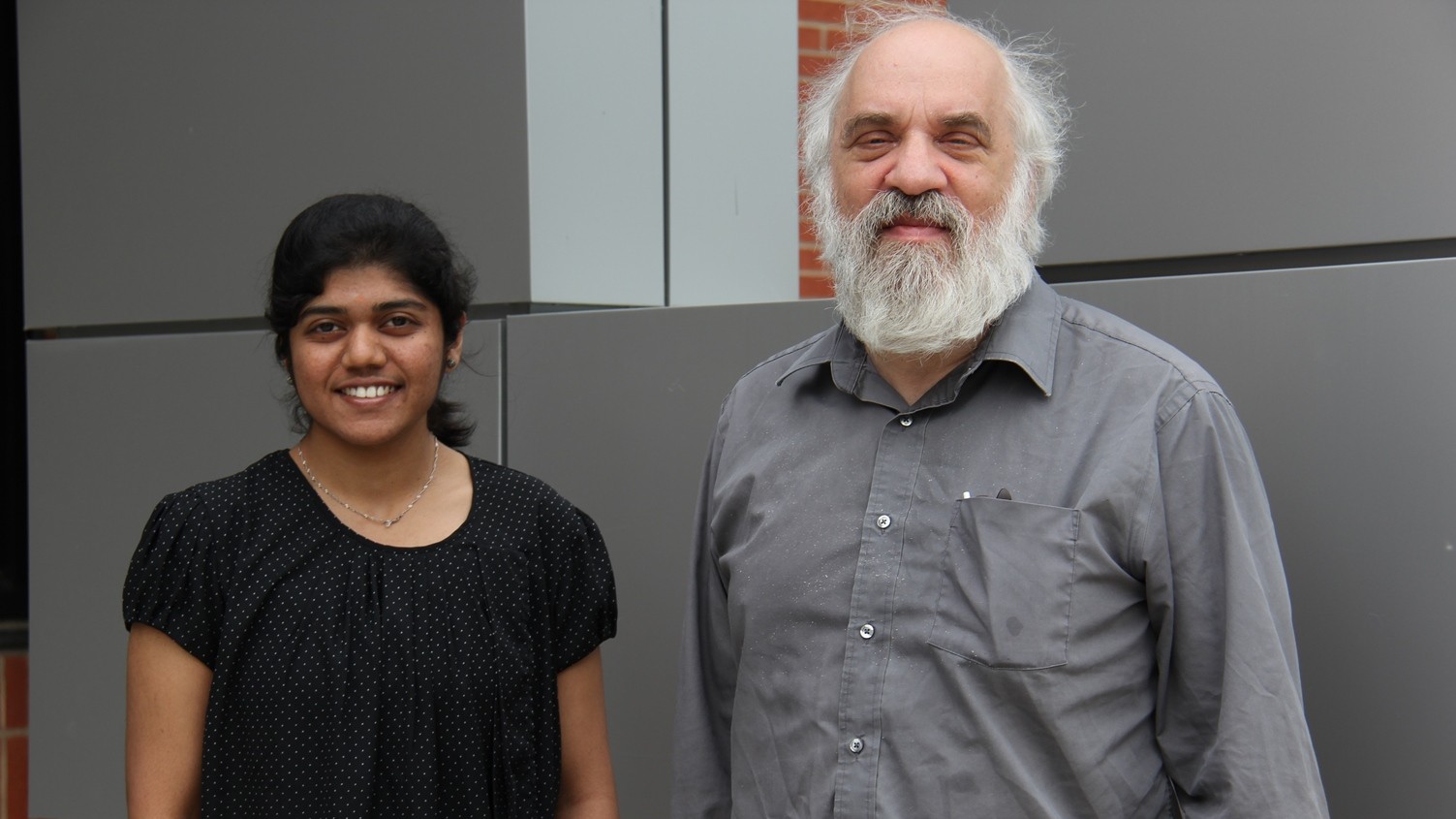 When Sindhu Balakrishnan, graduate student in computer science, was offered the opportunity to present her work at an international conference in Valencia, Spain, she jumped at the chance. But she had to jump through some hoops to make it happen.
David Edelman, business applications designer for the Graduate School, regularly hires computer science graduate students to help develop custom software. Balakrishnan, who has worked at the Graduate School since spring 2015, played a key role in developing a software program to help track data on faculty mentoring of graduate students.
Edelman regularly attends conferences such as the International Technology, Education and Development (INTED) Conference in Spain, which attracts technology professionals from all around the world who share their innovative projects related to education. Because Balakrishnan played a key role in developing the software, Edelman wanted her to help present the project.
In addition to presenting her work on the software project, Balakrishnan served as a session chair, introducing speakers and coordinating the question-and-answer session.
Because she is at NC State on a student visa, Balakrishnan had to obtain an additional visa in order to leave the country for the conference. That required a trip to the Spanish Embassy in Washington, DC. "It was not an easy process, but she was very intent on going," Edelman said.
About 700 education professionals in technology – the target audience — attend the conference. Still, Balakrishnan said that she met several other students there, who were also presenting their work.
"I had a chance to interact with people from around the world," she said. "We learned about the software used by other universities and got a perspective on how they are using the latest technologies for education. We are definitely ahead."
Balakrishnan expects to earn her master's degree in December 2016. She would like to work for the software industry and contribute to the open-source community.