Dean's Scene: Welcome, and Tips on Graduate School Success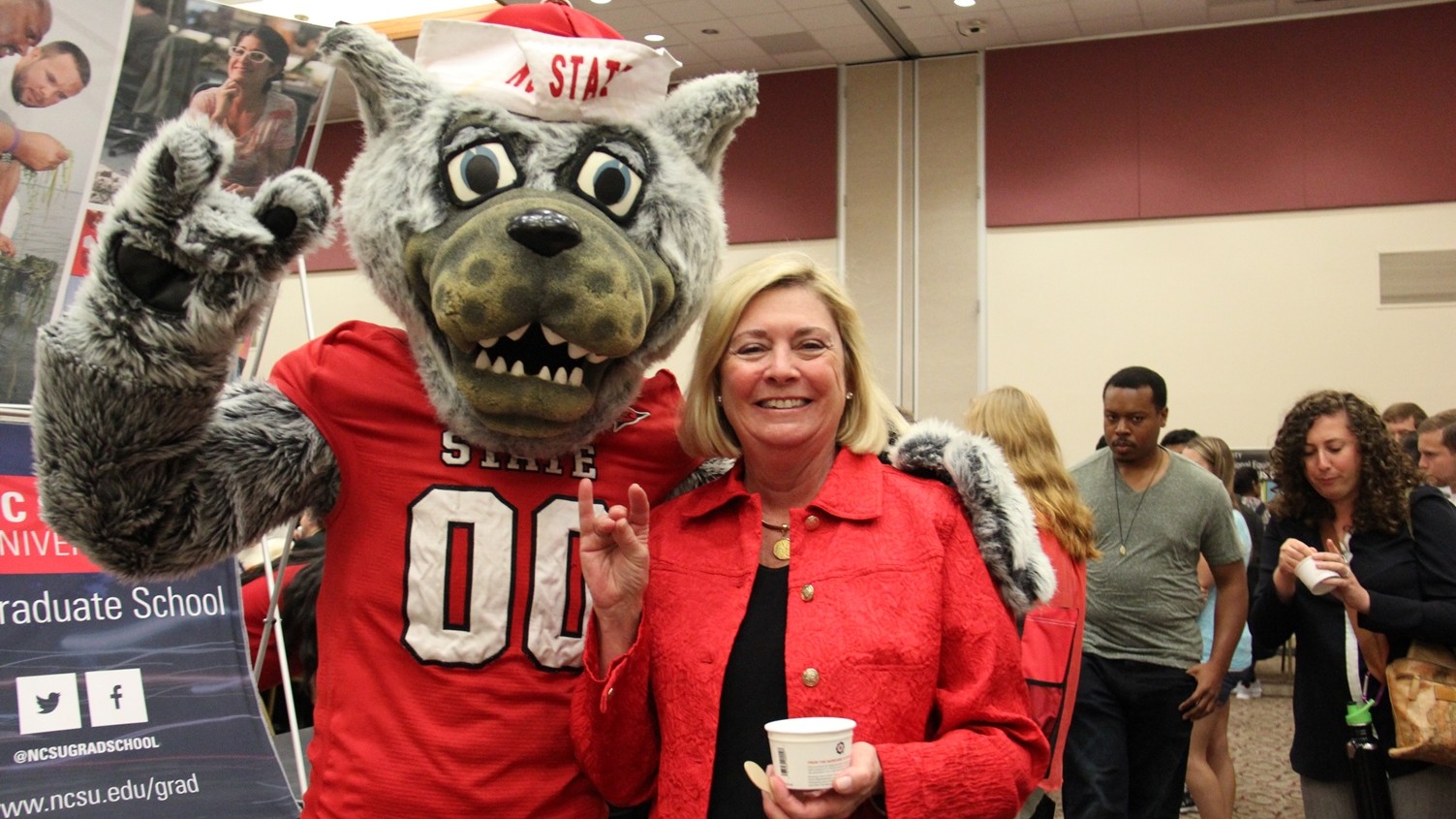 As we begin another academic year, I want to welcome our new students to the Graduate School and welcome back our returning students. This fall, we have more than 2,600 new graduate students, including over 2,000 master's students, over 500 doctoral students and over 100 certificate program students. Whether you are just starting out, or continuing a years-long program, the start of a new academic year brings excitement and anticipation.
And it moves quickly. Before you know it, we'll be at fall break, then winter holiday, and when we return, there are only weeks before spring break, then graduation. For me, every year seems to go by a little faster, which can be overwhelming when you have to meet deadlines.
At orientation this year, I shared some tips from the book, 57 Ways to Screw Up in Grad School by Kevin Haggerty and Aaron Doyle, both of whom are university faculty members. Now, contrary to the title, Haggerty and Doyle are not encouraging students to screw up graduate school, but rather to identify pitfalls that can cause students to stumble.
So, let me share a few suggestions from the book and from my own experience as a faculty member and dean of now three graduate schools.
#8, Ignore the Information the University Provides You 
We all get more email than we can possibly read, and much of it comes from the university. So it can be challenging to absorb it all and even tempting to ignore some of it. However, Haggerty and Doyle found that the reason many graduate students find themselves in trouble is ignoring information they receive from their university.
Email from your department, your graduate program director and graduate services coordinator includes important information. Read all of these communications, and file them in a place where you can retrieve them. The Graduate School also sends out a monthly student e-newsletter with important dates and reminders, news about students and Graduate School events, and off-campus events that may be of interest. We hope you will take the time to read through this as well.
And of course, if you have questions, turn to your program director or graduate services coordinator. If they can't answer your question, they can refer you to someone who can. Which brings me to the second way to "screw up graduate school."
#16, Expect People to Hold Your Hand
You are all adults now, in your 20s, 30s or beyond. You've been through undergraduate school, and you were accepted into Graduate School based on our belief in your academic ability and your maturity to handle the demands of grad school. So our expectations are that you will take the initiative, ask questions and be responsible.
There is much valuable information available on your program website and the Graduate School website. And across the university, there are so many opportunities to learn the skills you need to be successful. The Graduate School offers many workshops designed to support your grad school career and beyond. Other university services like NCSU Libraries, the Craft Center and the Office of Information Technology offer classes for free or for a minimal fee that can enrich your graduate school experience, both personally and professionally.
Of course, I recommend that you each find a "matrix of mentors" in your field who can help guide you. There are many people who can answer your questions, but they cannot read minds, and they are not ultimately responsible for ensuring your success – you are. So take charge of your destiny right now and make sure you know what you have to do to succeed in your program.
#24, Organize Everything in Your Head
"Completing a graduate degree might appear to be a big job, but in fact it consists of a million small chores." This how Haggerty and Doyle describe the process of completing graduate school, and I whole heartedly agree. Organizing the "million small chores" is the best way to ensure that you check them off on your way to the Big Goal – completing your degree.
The Graduate School provides all new students with an academic planner, which includes policies and resources that will be valuable to students beyond their first year. Your university gmail account includes an electronic calendar that can "remind you" when those key milestones are approaching.
And remember to back up your work. Hard drives crash and laptops can be stolen, so make sure your research and your written work reside in a place where they can be recovered, if the unexpected should occur.
In the end, you have to find the organizational systems that work for you – paper or electronic, lists or apps, thumb drives or "the cloud," a post-it note mural splashed across your office wall. Find these systems early and use them to ensure success in your graduate program.
#57, Consider a Non-academic Career a Form of Failure
I hope that all of you gave some thought to the type of job you would like to have BEFORE you decided to come to graduate school. For many of you, the "dream job" may be a tenure-track position at a university.
The reality is that there are fewer tenure-track university positions today than in the past, and the situation doesn't show signs of improving. But there are many other ways to use your graduate degree in private industry, government and other professions.
So take opportunities during graduate school to explore all career options – attend job fairs or job workshops, get an internship outside of campus, talk with graduate alumni about their career choices. You may even discover a career path you'll find more rewarding than the one you originally thought to follow. And in the end, the measure of success is finding the career that's right for you.
You are all bright, and you are here because you earned a place in NC State's Graduate School. For all 57 ways to "screw up" graduate school, there are many more paths to success. So look to the future, get on the right path for you, and have a successful year in your graduate studies!
–Dean Maureen Grasso
The Graduate School
NC State University