Panelists Offer Tips on NSF Fellowship Success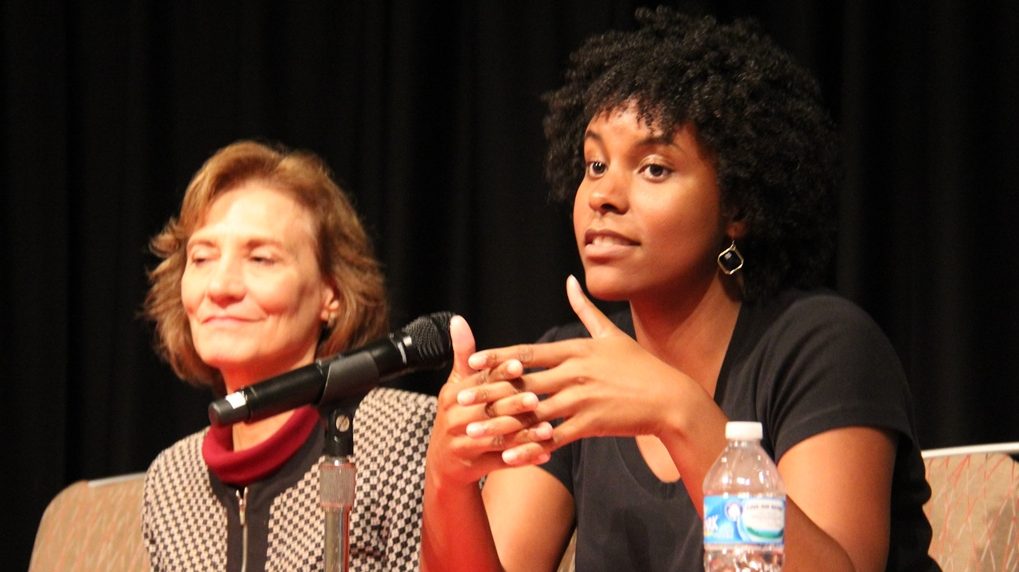 NC State now has 62 National Science Foundation fellows, and a workshop held recently aims at having that number go even higher. For the second year in a row, the Graduate School held a workshop to offer students tips on how to position themselves for success in the competitive application process for the Graduate Research Fellowship Program.
The NSF GRFP supports graduate students in the fields of science (including social sciences), technology, engineering and mathematics, as well as those in science and math education. The awards go to individuals rather than a specific research project and provide a three-year annual stipend of $34,000, as well $12,000 in tuition and fees to the university.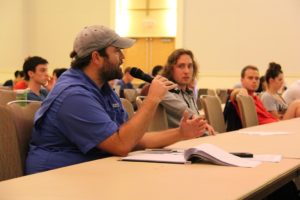 More than 100 students turned out to hear panelists' tips. Panelists included faculty members who are NSF GRFP reviewers and a doctoral student who received the NSF fellowship. They were: Lynn Baker Ward, psychology; Larry Blanton, plant and microbial biology; James Mahaffey, biological sciences; Doug Reeves, associate dean in the College of Engineering, and professor of computer science; and Tova Williams, doctoral student and NSF Fellow, fiber and polymer sciences.
David Shafer, assistant dean of the Graduate School, said the fellowship workshop is designed to let students ask questions of faculty who have actually reviewed applications. Of the 17,000 applicants for the fellowships, only about 12 percent actually receive funding. Each panelist offered brief remarks at the beginning and end of the session, and the remaining time in the hour-and-a-half session was devoted to questions.
Deadlines for submitting applications are by discipline and can be found on the NSF Fellows website. For more information, visit: www.nsfgrfp.org or fastlane.nsf.gov.
Here are a few tips offered by the panel:
Treat your application like your story, and choose references who can support the facts of your story.
Present yourself by considering what nickname you would tell the review panel to call you – what is your brand?
Let your own voice set you apart. What have you done besides research – mentoring? Writing articles?
Think about how to differentiate yourself from other applicants.
Choose reference letter writers who will be very enthusiastic about you.
Give your letter writers a copy of your resume, and be sure they know what you do outside of the university.
Give references enough time to write a thoughtful letter – don't wait until the deadline to ask for help.