'The Wild About Bioinformatics'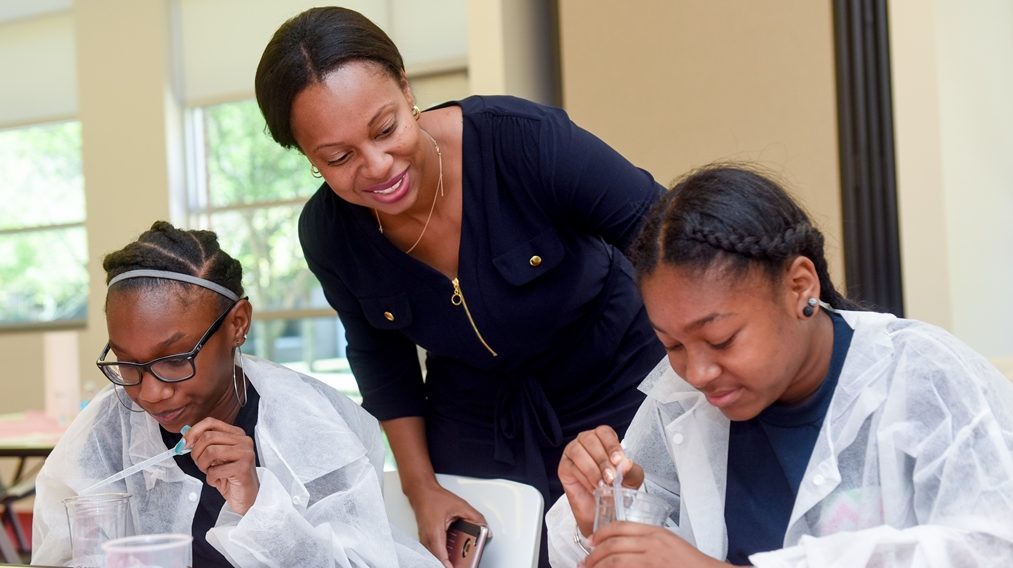 Created by NC State Chemistry Alumnae to Excite Young Students About STEM Careers
On Saturday, August 13, young women in grades 5-8 interested in STEM disciplines participated in a program called, "The Wild about Bioinformatics," created by Shaw University President Tashni-Ann Dubroy and by fellow chemist Tiffani Bailey-Lash. Each summer, a foundation created by the two scientists hosts a SMART Scholars workshop at North Carolina State University's Friday Institute for Educational Innovation.
SMART represents NC State's Science, Mathematics and Research for Transformation Scholarship.
Both women are NC State alumnae, having received doctoral degrees in Chemistry. Dubroy and Bailey-Lash have also shared an interest in business. They are the owners of Tea and Honey Blends, LLC, and co-founded the Brilliant and Beautiful Foundation, or BBF. BBF focuses on the advancement of women in scientific enterprise. Its stated mission "is to provide educational support, leadership, and opportunities for women in science."
At age 32, Dubroy became Shaw's 17th president in August of 2015. Dubroy began her research career at BASF, a chemical company and later joined Shaw University. There, she ascended from professor and department chair to becoming a special assistant to the president before her appointment in 2015.
Last year, the National Organization of Black Chemists and Chemical Engineers honored Dubroy and Bailey-Lash for their work in science and Entrepreneurship, calling them "21st century visionary, entrepreneurial leaders, who are the New Chemists on the Block."
Bailey-Lash is a director at the National Institutes of Health. She manages the research portfolios for the Biosensors, Platform Technologies, and mHealth (or Mobile Health) programs at the National Institute of Biomedical Imaging and Bioengineering (NIBIB).
Bailey-Lash is also the program director for the NIBIB Point of Care Technologies Research Network, consisting of three centers charged with developing point-of-care diagnostic technologies through collaborative efforts that merge scientific and technological capabilities with clinical need.
Bailey-Lash has been selected as a science policy fellow for both the American Association for the Advancement of Science and the National Academy of Engineering. She also has a background in small business innovation and intellectual property.
In 2012, the United Negro College Fund's National Alumni Council presented Dubroy with an "Outstanding Young Alumni" award for her service to Shaw. In 2014, she was awarded the "Distinguished Alumni in Science Diversity" Award by NC State. 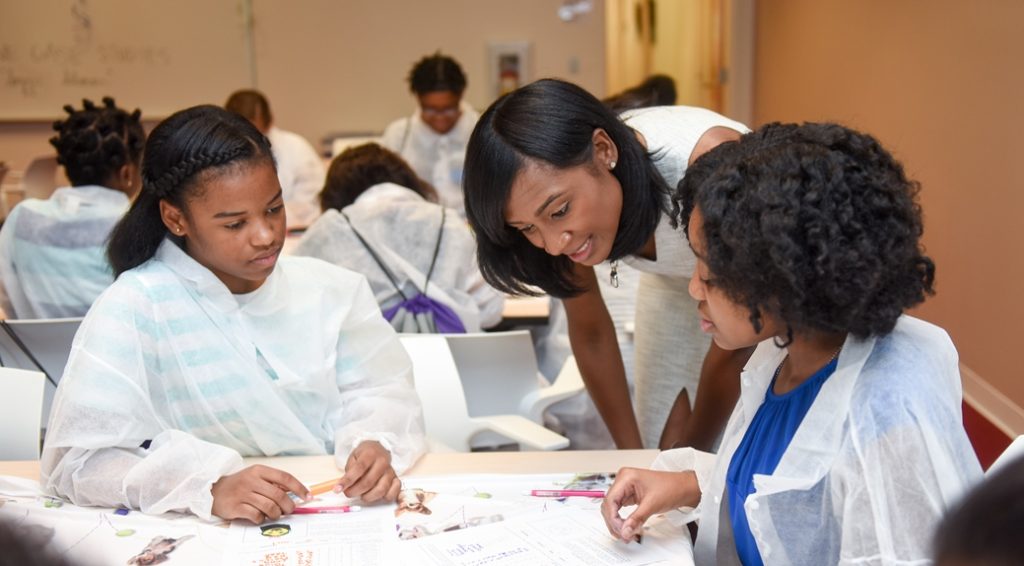 Read more from the Graduate School's Think Magazine.
Download this article as a PDF.