Alumni Success
Alum Shows That Videos Can Promote Farm Tourism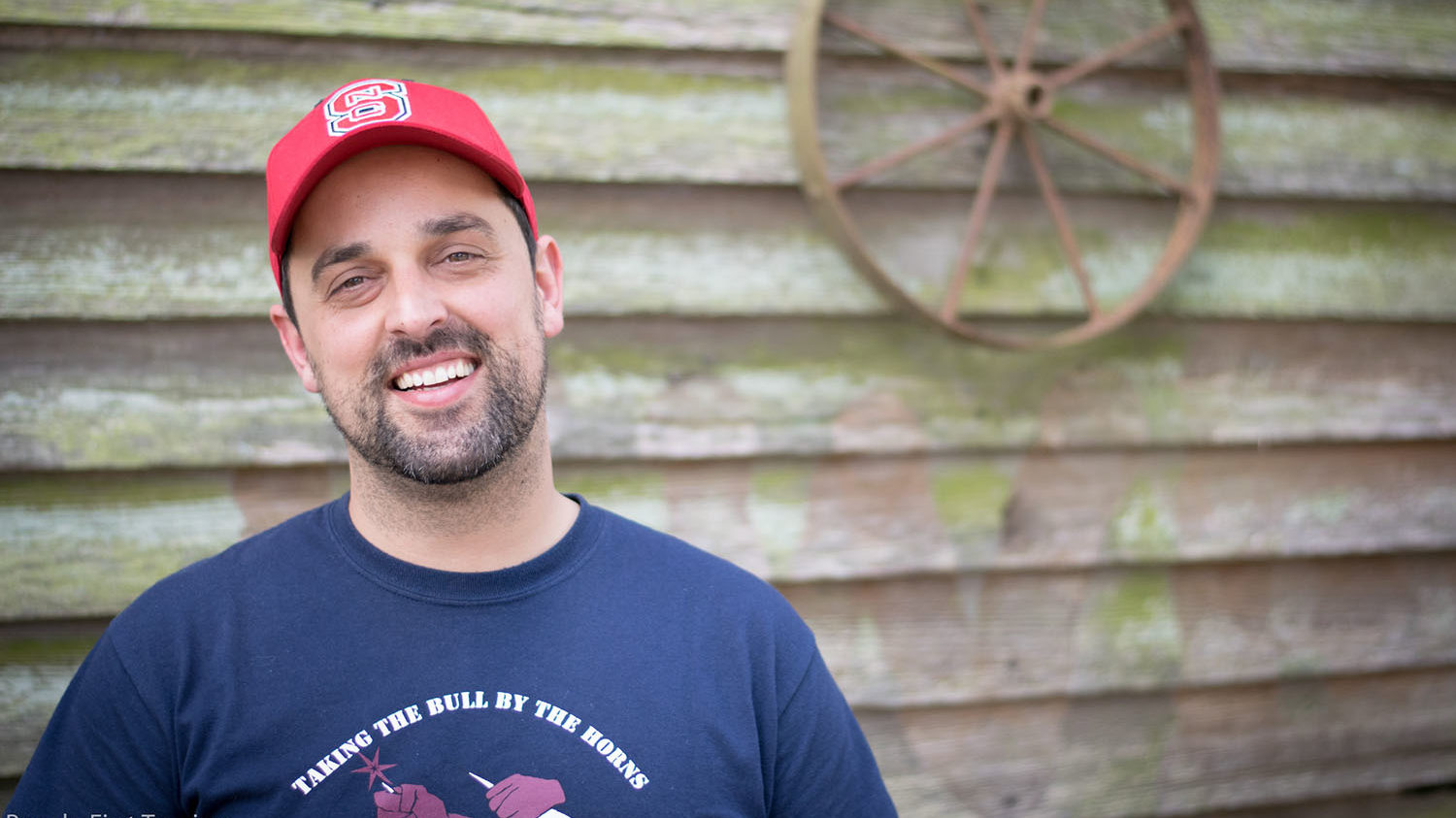 In the midst of North Carolina's thriving farm-to-fork movement, a recent graduate alumnus developed a series of videos that focus on the farmers behind some of the state's best known local chefs.
Bruno Ferreira, who earned his Ph.D. last fall in parks, recreation and tourism management, wanted to raise awareness about the farmers behind the chefs, in hopes of helping the farmers expand their businesses.
The series of videos he helped create, called "Fork to Farmer," can be found on the YouTube page of NC State Extension.
Ferreira was attracted to NC State's People-First Tourism program, which includes both a research component and a commercial component. The program is based in the Department of Parks, Recreation and Tourism Management in the College of Natural Resources.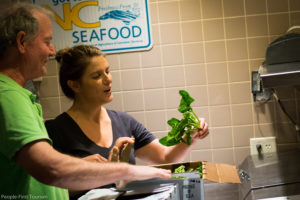 "So People-First Tourism is two things: One is a research lab that has graduate students and faculty. It's concerned about studying how local microentrepreneurs can tap into the tourism industry in a way that is dignified and sustainable," he said.
"And then we have our commercial arm, and this is a startup, a social venture, a spinoff of NC State. We have many products and projects going on. One would be vacationer-supported agriculture. We provide vacationers in many destinations along the coast in North Carolina with fresh produce sourced from local farmers.
"We do journeys around the world with authentic local people. So we have the agritourism, the signature farm tourism products. We have educational experiences and even tours of downtown Raleigh by locals."
Recently the Raleigh Convention and Visitors Bureau developed a strategic plan that called for increasing the number of authentic, local experiences offered, in order to be competitive with other destinations. Those are exactly the type of experiences promoted by People First Tourism.
Ferreira, who is originally from Portugal, didn't realize when he first discovered People-First Tourism that he and the program's director Duarte Morais, also from Portugal, had attended the same college back home. Discovering this connection was a small-world moment, he said.
The two connected while Ferreira was working for a community development program in Brazil, where he became interested in tourism as a tool for rural economic development. He invited Morais to Brazil, and Morais helped Ferreira develop two networks of tourism microentrepreneurs offering local experiences through People-First Tourism.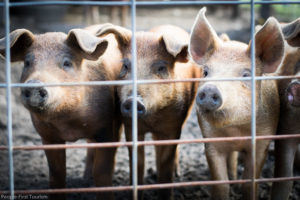 At the same time, Morais had funding for a graduate student back at NC State. Ferreira had been thinking about graduate studies, and NC State's program seemed like a good fit. So he and his family moved to Raleigh where he started graduate school.
The idea behind the Fork to Farmer videos was to focus on the farmers and their operations, as well as the chefs who sourced food from the various farms. One of the first videos featured Vivian Howard of Kinston's famed Chef and the Farmer restaurant, with Warren Brothers, a local farmer who supplies the restaurant.
"She's a superstar in her own right," Ferreira said. "And of course, we used her prominence in the media to spread the word about this project, and at the same time, she also benefitted (from the project)."
What makes Ferreira's videos different from many farm-to-fork stories is that the emphasis is on the farmer more than the chef, a condition that the chefs had to agree to before the project started. The farmer-chef pairs were vetted to make sure the relationship was genuine – that the chefs were truly committed to sourcing locally.
In Madison County, Christine Owen of Spider Dairy offers a lesson in goat cheese making to chef John Fleer of Rhubarb Restaurant. In Asheville, Thomas Brody of Rise Up Rooted Farm shows off his greenhouse operation where he raises greens for local restaurants like Katie Button's Nightbell restaurant.
Some of the relationships go two ways. Cleveland County's Dennis Martin raises Charolais cattle that are fed spent grain from the local Newgrass Brewing Co. And Newgrass chef Wes Allen sells a local burger made from beef that Martin raises.
Goals for the video series were to increase visits and tours of the farms, increase farmers' direct-to-market sales and increase farm sales to local restaurants. Ferreira also hoped the effort would inspire farmers to create a network of farm tourism microentrepreneurs in each county.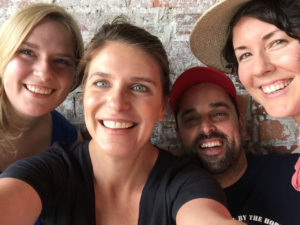 "We wanted to see if these connections with other actors (farmers, restaurants, hotels, visitors' bureaus) in the tourism business ecosystem would influence the intentions of farmers to keep investing in farm tourism," Ferreira said.
He also worked with local NC State Extension agents to get their perspective on how the farm-to-fork movement had influenced their communities and economies. And the filmmakers worked with the farmers to make sure they were pleased with the way their farms were portrayed.
"Farmers are very particular in the way they want their farm, their animals portrayed," Ferreira said. "So we usually got some pushback if the crops are not green and lush, and if the animals were not clean. But again, if the farmer did not feel comfortable at all, we just wouldn't do it."
The videos are available for local communities to share through visitor bureau or chamber of commerce websites, social media and even on the farm websites.
On the research side, Ferreira found that farmers who developed greater social capital through partnerships within their communities were more likely to continue or expand their farm tourism activities. "Trying to build these partnerships contributes to developing authentic local experiences, which is where the market is going because of that uniqueness," he said.
After earning his Ph.D. last fall, Ferreira has taken a faculty position with Arizona State University, which will take him to China to teach tourism. He was supposed to begin teaching there in late February, but the coronavirus epidemic caused the university to delay his travel. Instead, he planned to begin teaching his class remotely.
China will mark another continent in Ferreira's adventurous career. In addition to North and South America, he's also worked in Africa and Europe. China will add Asia to his list.
To see the Fork to Farmer videos, visit the website.
More about Bruno Ferreira and the Fork to Farmers project.