GradPack Talks: Counseling Center Connects Students with Resources, Support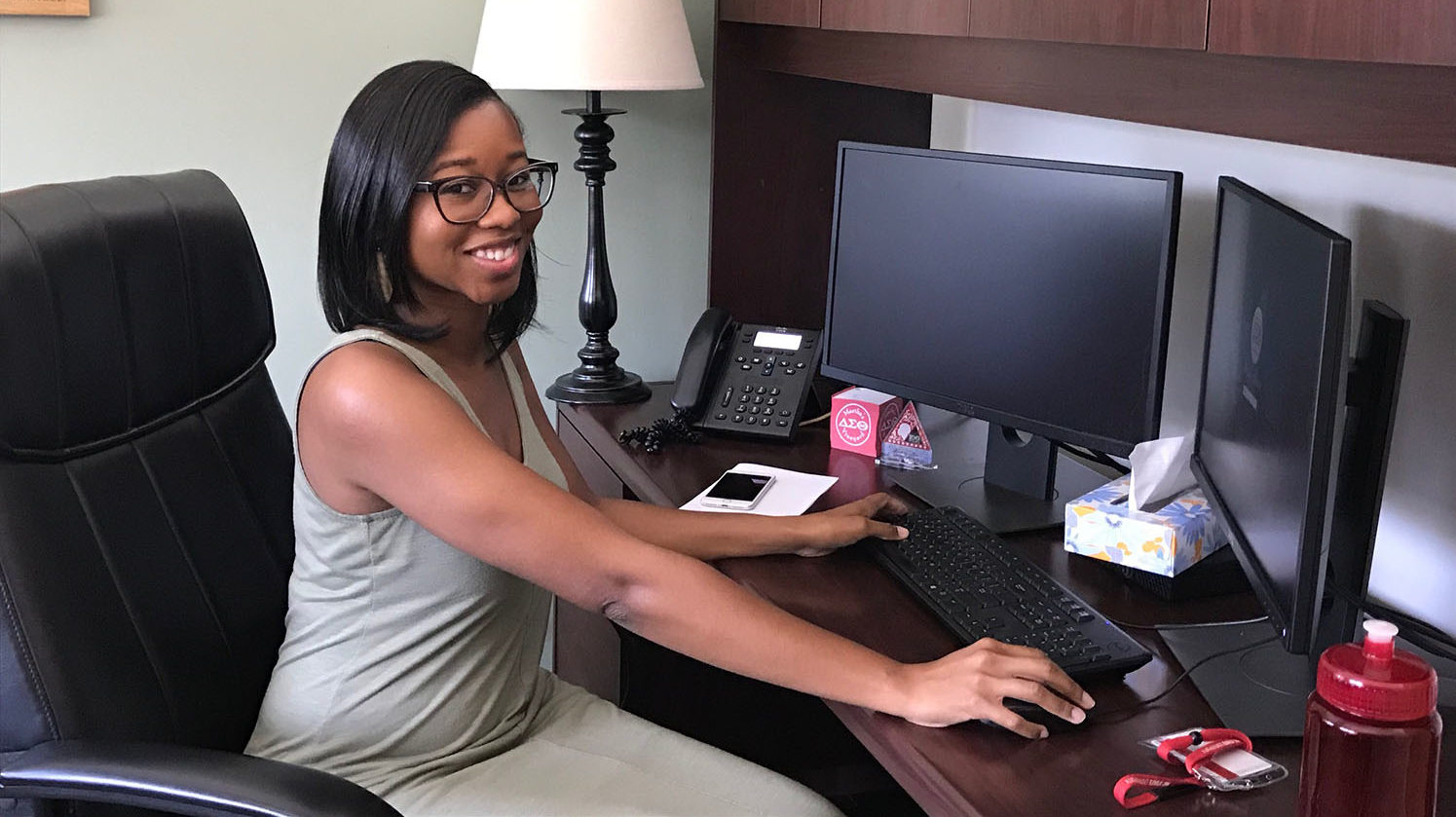 Transcript:
Hi, this is Natalie Hampton with "GradPack Talks," a podcast that focuses on resources available to graduate students at NC State University. Today, I'm talking with Krystal Meares of NC State's Counseling Center about the resources and opportunities available to students through the Counseling Center. Krystal is the coordinator for outreach and social media.
Natalie: So Krystal, first of all, what services does the Counseling Center offer?
Krystal: Thank you, Natalie, for having me. I'm really excited about the opportunity to talk about the Counseling Center. So the center offers a variety of services. Some of the things we do include outreach programming, which gives us the opportunity to connect with students outside the counseling center. We also have a number of different groups, focused on treatment concerns and different aspects of people's identity. We offer case management services, which connect students to resources on and off campus. We also do academic and career counseling, and have psychological counseling services.
Natalie: Excellent. And why might a graduate student seek help at the counseling center?
Krystal: What we know about graduate students is that they experience stress and emotional distress about six times the rate of their peers who are not in graduate school. And so the counseling center is a good resource to offer support. We have specialized services for graduate students, including a dissertation support group. We have groups for graduate women of color, for graduate women and men, and it's just a good space for them to connect, to talk about their experiences being a graduate student and to find resources to navigate some of those unique challenges.
Natalie: What are some signs that a friend might be in crisis or need help quickly from the counseling center?
Krystal: A primary sign that we talk about we call hopeless communication, and this could look like a friend or a peer making statements in email or on social media or even via text to suggest that the person is struggling, that they don't want to go on anymore, that they feel like a burden. This is a pretty good indicator that something is wrong, that they need some support. In addition, we encourage people to look at behavior like sleeping, eating patterns that seem erratic, people distancing themselves or isolating themselves socially. Or just having a declining academic performance, behaving in ways that are not typical of them to behave.
Natalie: What if you have a friend or a fellow student who needs some support? How can you help them get support through the counseling center or other campus resources?
Krystal: Great question. So one of the best ways to offer support is to offer to walk someone over to the counseling center. Most students experience this as supportive and also feel empowered to seek help if they have someone to accompany them. Another way to seek support for your peer or friend is to encourage them to use our on-call service, which is available 24/7, 365 days of the year. If you have concerns about someone's immediate safety, we always encourage you to contact Campus Police where we have what we call CIT officers who have been trained in mental health crisis and can support you. And another resource that you can use is the Students of Concern website, which can allow you to make an anonymous report to encourage someone on staff to reach out to a student.
Natalie: Do students have to pay to seek help through the counseling center?
Krystal: Most counseling center services are covered by the student health fee. So as long as students are
enrolled and have paid the student health fee, they are eligible for our services.
Natalie: And Krystal, what about privacy? Can students who seek help be assured that their concerns will remain confidential?
Krystal: So as counselors, we have a legal and ethical responsibility to maintain confidentiality. There are a few exceptions to that rule, which generally center around safety. So if we have concerns about a student's safety or if they share concerns about someone else being unsafe, then we might have situations in which we have to break confidentiality.
Natalie: Krystal, where is the counseling center located and what are your hours?
Krystal: The main counseling center office is located in student health, at the corner of Dan Allen Drive and Cates Avenue on the second floor. We also have a satellite office on Centennial Campus, but students would need to initiate services at our main office and then be transferred to see someone at Centennial. We are open during the week from 8 a.m. to 5 p.m., and as I mentioned before, we always have a counselor on call 24/7, 365.
Natalie: And one final question for you Krystal. What's your favorite part of your job at the counseling center?
Krystal: My favorite of my job is the variety that working on a college campus offers. The energy and the passion that we see in the students is fulfilling and also energizing as a staff. One of the things I enjoy the most is being part of the Mental Health Ambassadors. As a co-advisor, I also get to work with students who are passionate about mental health and passionate about stopping the stigma around campus.
Natalie: Well thank you, Krystal, for your time today. And I will remind students that if they need more information about the counseling center they can visit your website online at counseling(dot) dasa (dot) ncsu (dot) edu.
Websites:
Counseling Center
Workshops and programs
Mental Health Ambassadors
Support groups
Campus resources
Students of Concern
Emergency numbers:
Counseling Center: Call 919-515-2423 and ask to speak to an on-call counselor after business hours.
NC State University Police Department: Call 911 or 919-515-3000 if there is an emergency where your life or someone else's is in immediate danger.