Events
Virtual Three Minute Thesis
Present your research from the comfort of home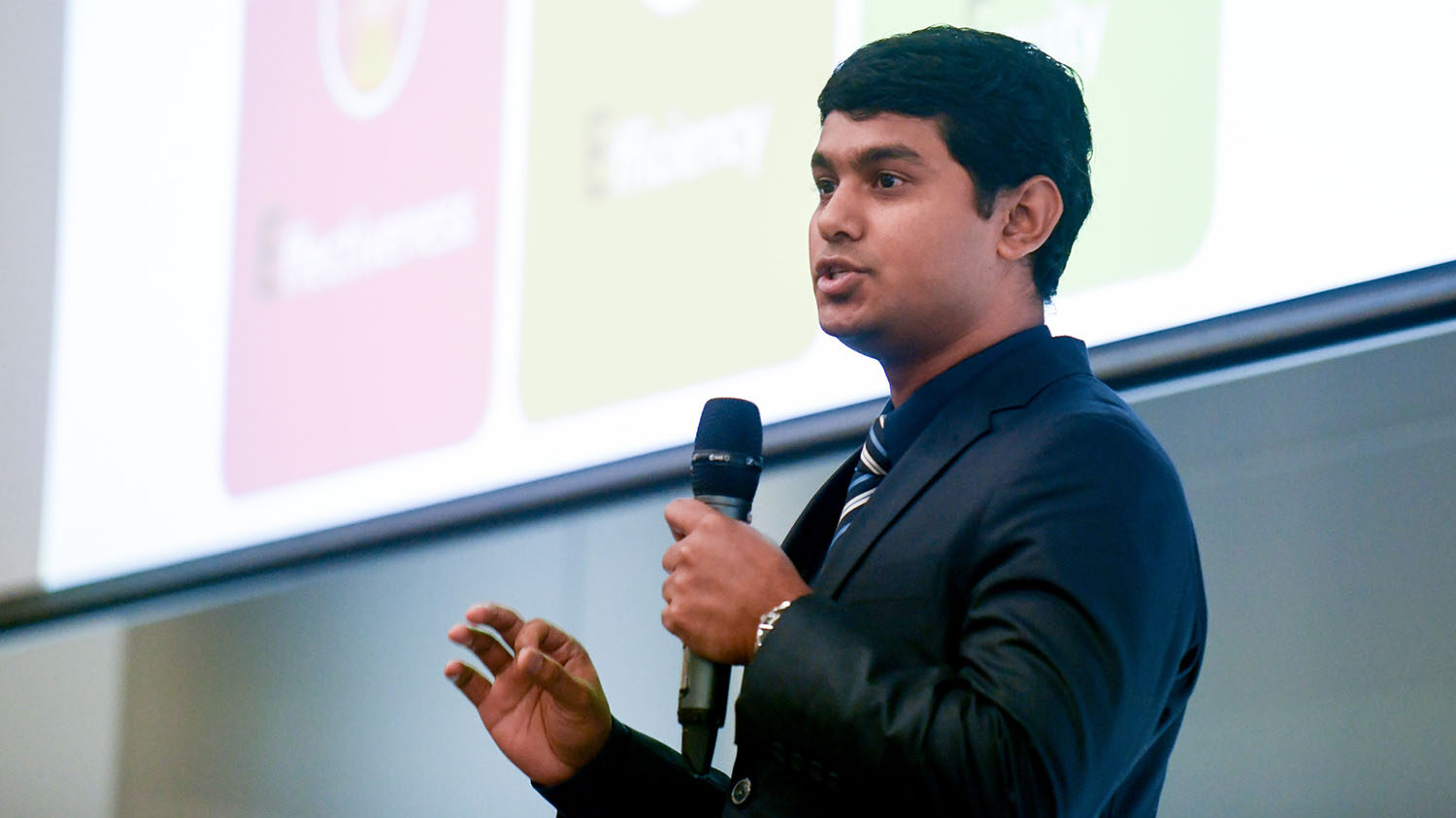 Can you describe your research in just three minutes? Virtually, from the comfort of your home?
Since we can't gather for the 2020 Three Minute Thesis, the Graduate School will host a virtual event this year. For those reluctant to take the stage in person, this may just be the year to participate in the Three Minute Thesis.
Three Minute Thesis is an international competition that invites master's and Ph.D. students to describe their major research in just three minutes, with one static slide. It is an academic research communication competition developed by the University of Queensland, Australia, and this year Queensland is encouraging universities to conduct their 3MT competitions remotely, instead of in person.
So here's how the process will work. Interested students should participate in one of three virtual workshops Aug. 19, 25 and 26, or sign up for a consultation with a member of the Graduate School's Professional Development Team. Find registration links to the workshops and contact information for the PD Team on the Graduate School's Three Minute Thesis webpage.
By 5 p.m. on Sept. 24, students wishing to participate in the preliminaries will submit a three-minute video of their research talk, along with a slide illustrating the talk. The video can be shot on a smart phone, and best practices for creating a video can also be found on the 3MT page.
Preliminary judges from the university will review the videos and choose 10 finalists by the week of Oct. 5. The finalists will have the opportunity to consult with a member of the Professional Development Team to improve their presentation and slide before resubmitting them for the finals no later than Nov. 4. Videos will be judged not on the quality of the video itself, but on how well the students explain their research to a general audience. View the judging rubric to learn more.
Since the semester will be shorter this fall, the 3MT finals will be held virtually at noon on Dec. 2, after students have completed final exams. During the event, the audience will watch the 10 final presentation videos in real time, and winners will be announced. While watching, participants will be able to vote in real time for the People's Choice winner, who will be announced at the end of the event.
Finalists are encouraged to invite friends and colleagues to participate in the event and vote for the People's Choice winner.
Cash prizes are available for all winners: $1,000 for first place, $750 for second place and $500 for the People's Choice winner. For competition resources, or to sign up for a workshop or consultation, visit the Three Minutes Thesis webpage.
Questions? Contact Katie Homar or Laura Demarse.