About NC State
Graduation to Vocation: Katie Kolcusky is Using Data to Protect Nature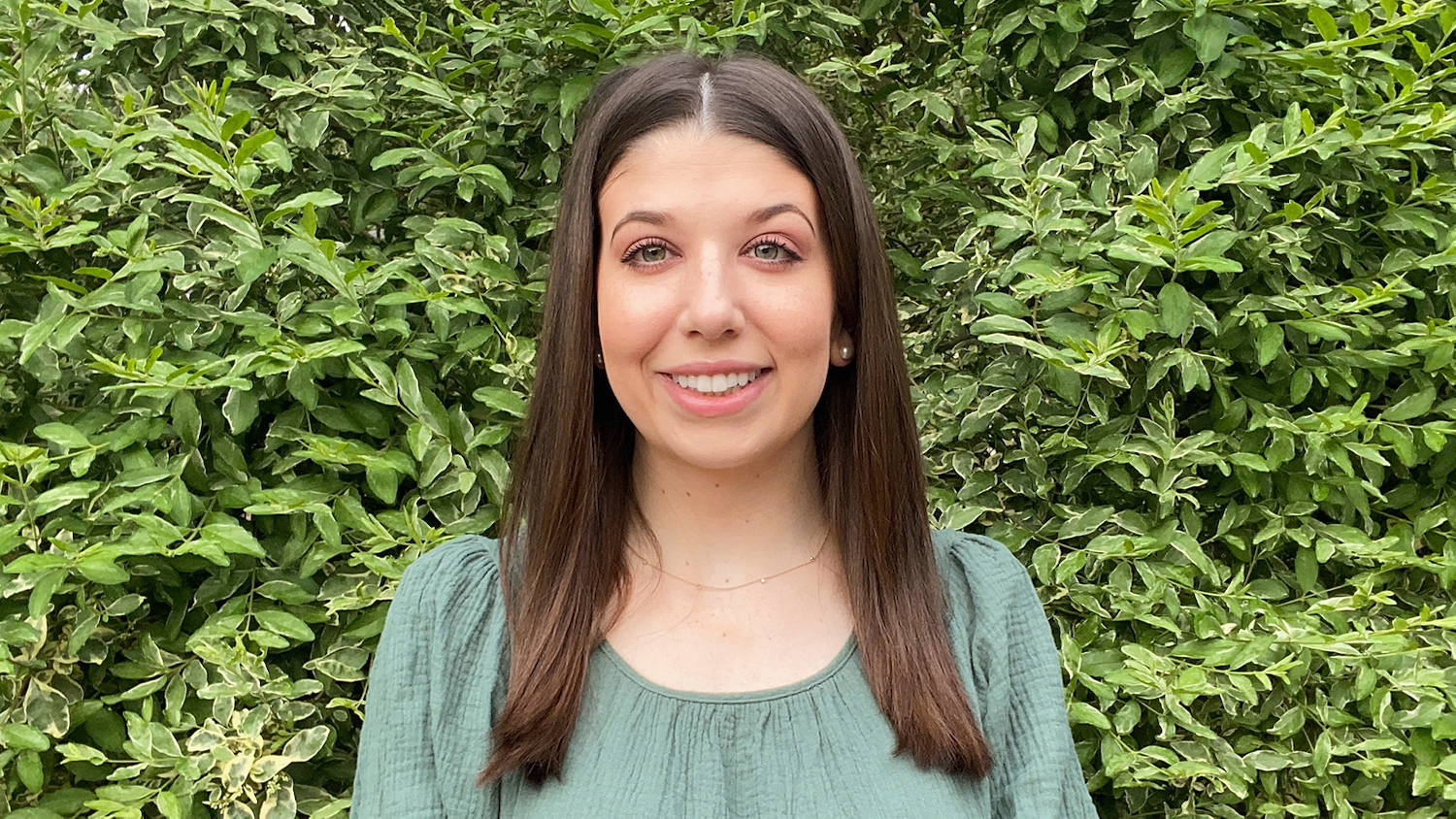 Katie Kolcusky will graduate in May 2022 with a professional master's degree in geospatial information science and technology (MGIST). Upon graduation, she will work as a solution engineer with Esri's National Government Team.
Esri, or Environmental Systems Research Institute, is an international supplier of geographic information system (GIS) software, web GIS and geodatabase management applications. The company is headquartered in Redlands, California.
As a member of the company's National Government team, Kolcusky will provide GIS demonstrations and solutions for federal partners. She will also provide support for customer use, deployment, and administration of ESRI technology.
We recently spoke with Kolcusky to learn more about how her time at the College of Natural Resources prepared her for a career in the field of GIS. Check out the Q&A below.
How has the college prepared you for your future?
The college provided a comfortable environment to learn and ask questions. The MGIST faculty were knowledgeable of their content and were always very helpful. The college has provided a great education and I've gained real-world experiences that make me feel ready to begin my career.
What's your favorite memory or class from your time at NC State?
My favorite course in the MGIST program is GIS 520: Spatial Problem Solving. I enjoyed learning how to best solve spatial problems through advanced analysis using geospatial technologies. Exploring various methods allowed me to gain exposure to many types of analysis. I believe the many skills I've gained in this course have prepared me for my career.
What is unique about you or your work?
While GIS is a very technical field, it is still very important to have good design skills. With GIS, you are often designing maps or applications to visualize the information. In order to display the information appropriately, it is important to design themes and visuals that make sense with the topic. I believe I bring design elements to the table that make my projects user-friendly and interesting.
What motivated you to pursue your work?
While pursuing my bachelor's degree in environmental sciences, I developed a passion for GIS. I found that GIS allowed me to have a deeper understanding of the projects I worked on which allowed for better solutions and decision making. The great part of being in the GIS field is that it can apply to so many other topics such as health, defense, and many more so I am always learning. My main GIS-related interest is anything related to environmental sciences still, more specifically climate change and the conservation and preservation of national parks and lands.
What advice would you give students entering your major or field?
Always explore. When you first get into the GIS field, it can be very overwhelming as it is a newer technology and there are so many details to keep up with. There is a lot of information you have to learn over time. Exposing yourself to various softwares and getting hands-on experience is the best way to learn GIS methods and analysis.
This post was originally published in College of Natural Resources News.