Newswire
Congratulations to Our Fall 2022 Graduates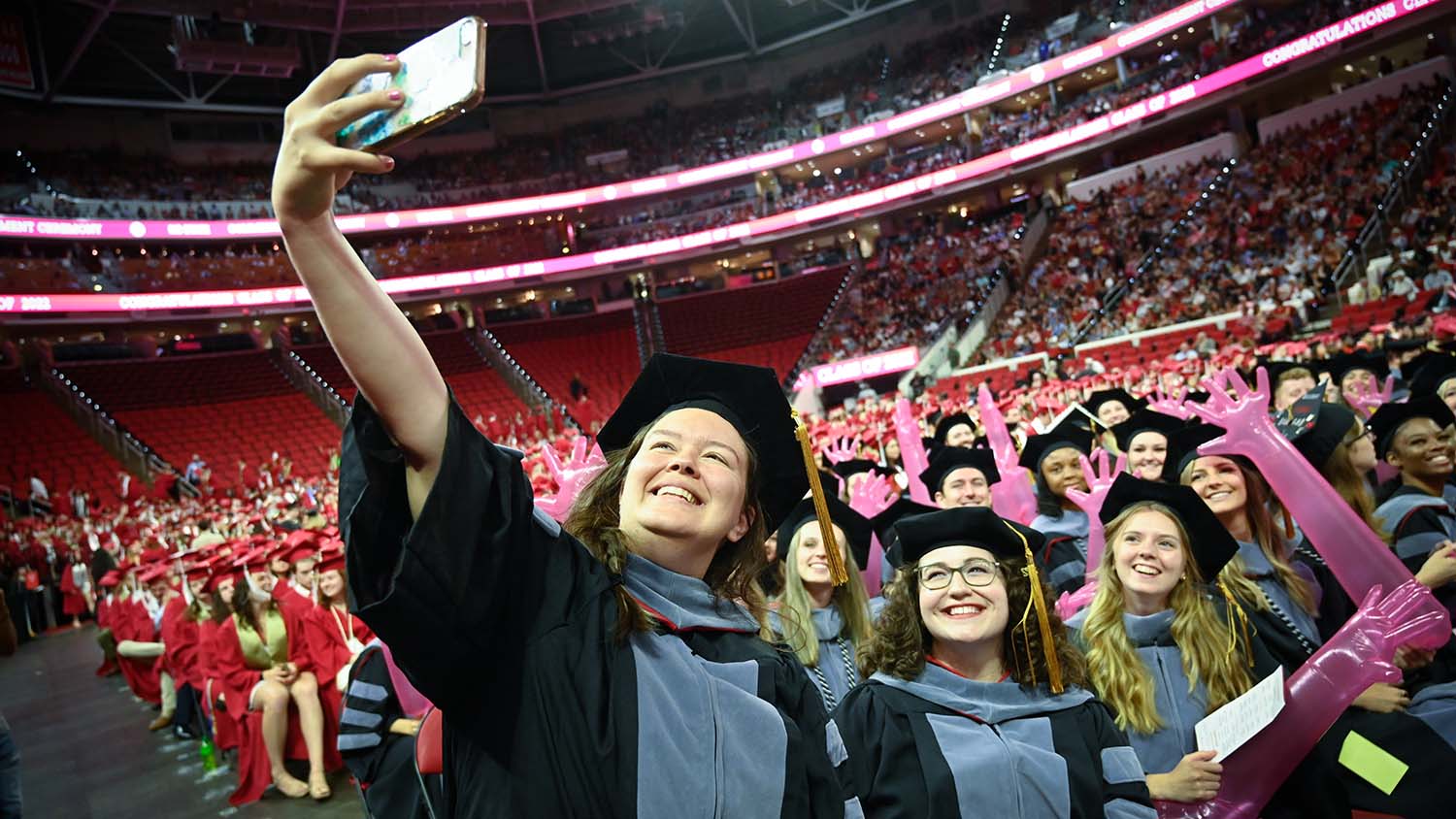 On Dec. 17, more than 1,100 graduate degrees will be awarded at NC State University's fall commencement exercises. These include over 900 master's degrees and nearly 200 doctoral degrees. Degrees will be conferred at PNC Arena, 9 a.m.
Commencement speaker will be three-time graduate of NC State and the first Black woman in the United States to earn a doctoral degree in wood and paper science, Chavonda Jacobs-Young. Jacobs-Young is the chief scientist and under secretary for research, education and economics (REE) for the U.S. Department of Agriculture. Read more about the fall commencement speaker.
Be aware that the PNC Arena has implemented a clear bag policy that will be in effect for commencement.
Share your commencement memories by tagging us on Instagram, @ncstategradschool; Twitter, @ncsugradschool, and using hashtags #GradPack and #NCState22.
More information on commencement:
Graduation checklist
Learn how to wear your regalia
Schedule for PNC Arena ceremony
College and departmental commencement ceremonies