Winners Announced in Graduate Student Research Symposium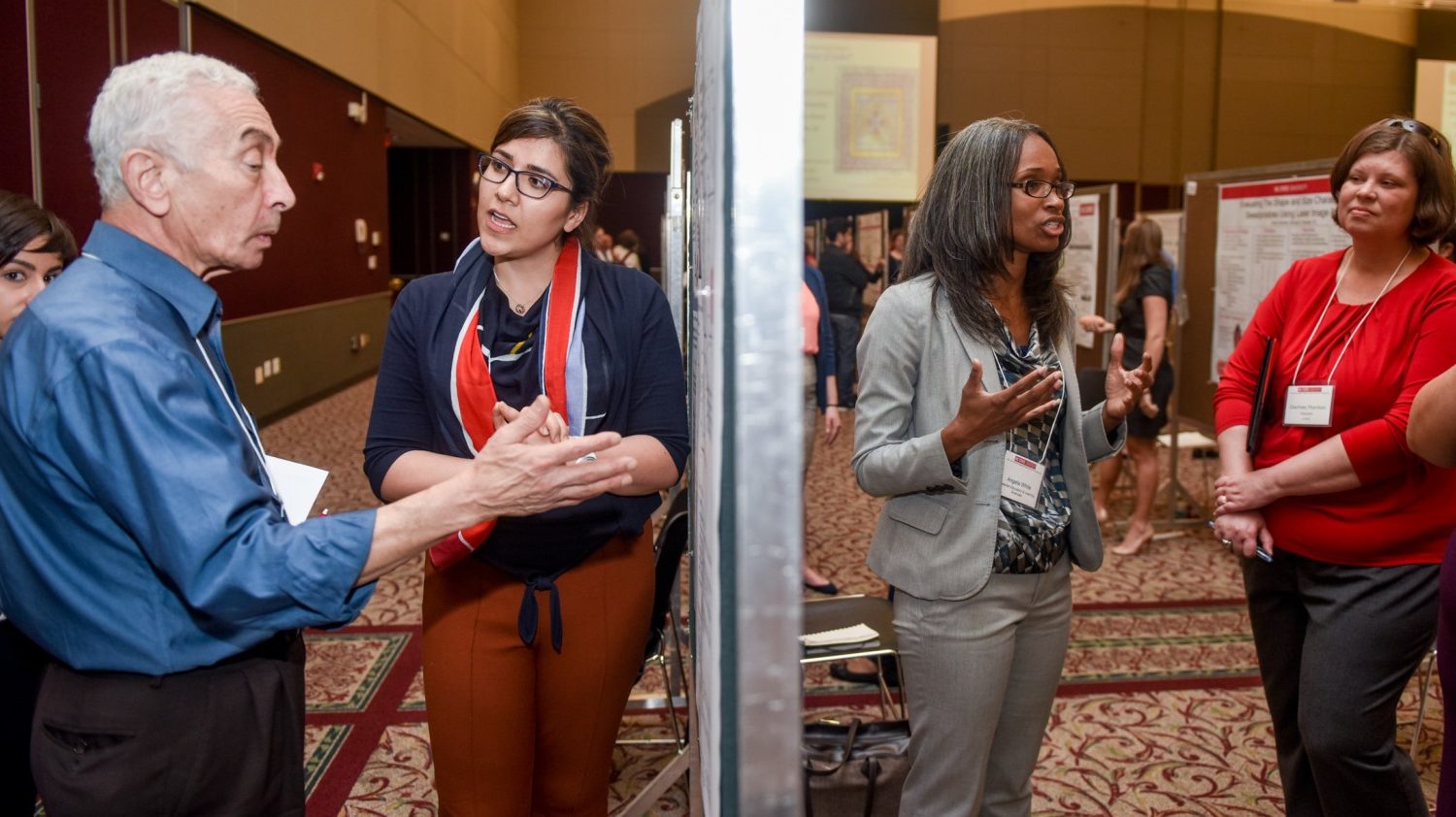 More than 200 NC State graduate students who presented their research projects this week at the 12th Annual Graduate Student Research Symposium, and 25 were recognized as the best presenters in their disciplines.
The research symposium, presented by the Graduate School and the Graduate Student Association, provides students the opportunity to present their research posters. Judges from evaluate students on 1) the quality of their research, 2) quality of information on the poster, 3) oral communication about the poster, and 4) creativity and aesthetic qualities of the poster.
All winners receive a plaque and cash prize. First place winners receive $350; second place, $200; and third place, $100.
Winners are listed by discipline and department. (Some colleges may be represented under more than one discipline.)
Agricultural Sciences and Natural Resources
First place, Angel Cruz, Crop Science
Second place, Ashley Yow, Horticultural Science
Third place, Laurel Kays, Forestry
Design
First place, Nancy Rekhelman, Industrial Design
Second place, John Cochran, Industrial Design
Third place, April Maclaga, Graphic Design
Education
First place, (team award) Nicolette Filson and Charlotte Roberts, Curriculum and Instruction
Second place, Angela White, Curriculum and Instruction
Third place, Derek Williams, Mathematics Education
Engineering
First place, Amber Hubbard, Chemical Engineering
Second place, Brett Pearce, Aerospace Engineering
Third place, Sean Smith, Biomedical Engineering
Humanities
First place, Karen Eisenhauer, English
Second place, Cecilia Tomasetti, English
Third place, Ekaterina Bogomoletc, Communication
Life Sciences
First place, Tyler Allen, Comparative Biomedical Sciences
Second place, Jennifer Fideler, Food Science
Third place, Jonathan Giacomini, Zoology
Mathematical and Physical Sciences
First place, Keith Sherburn, Marine, Earth and Atmospheric Sciences
Second place, Brian Gaines, Statistics
Third place, John Lagergren, Applied Mathematics
Social Sciences and Management
First place, Allie McCreary, Parks Recreation and Tourism Management
Second place, Deniza Mulaj, Anthropology
Third place, Matthew Jurjonas, Parks Recreation and Tourism Management