Graduate School Names Outstanding Faculty Mentors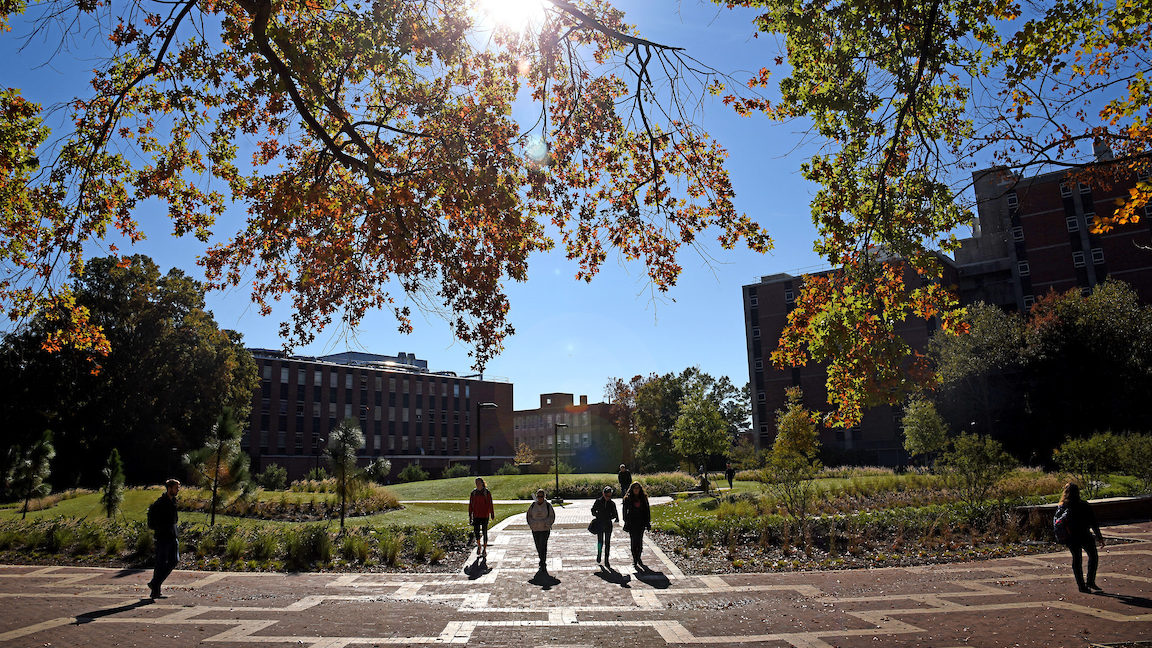 Two faculty members in the College of Agriculture and Life Sciences have been named Outstanding Graduate Faculty Mentors by the Graduate School.
Coby Schal of entomology and plant pathology and Michael Schulman in agricultural and human sciences have been recognized for their outstanding service as faculty mentors to graduate students. Schal, an entomologist, was nominated in the category of biological and life sciences, while Schulman, a rural sociologist, was nominated in the category of social sciences, business and education.
Since 2015, the Graduate School has recognized outstanding faculty mentors, who are nominated by their current or former students. The nomination categories rotate each year. Though the honorees were recently recognized, nominations were accepted last fall.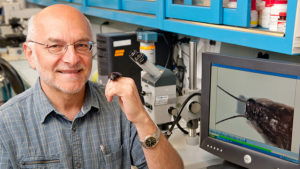 Coby Schal, Blanton J. Whitmire Distinguished Professor of Structural Pest Management and NC State faculty member since 1993, was nominated by Zachary DeVries, a recent Ph.D. student, now an NC State postdoc, along with 23 additional current and former students and postdocs. DeVries described Schal's skill as a publications editor, his knack for helping students find the right career path and his ability to engage students in different facets of academic life.
Schal has directed or co-directed 25 Ph.D. students (20 at NC State), nine master's degree students (four at NC State) and 40 postdoctoral fellows. Five of Schal's former students and 21 postdocs have taken university faculty positions, four students are working for the federal government or military and nine hold leadership roles in industry, according to Clyde E. Sorenson, Alumni Association Distinguished Undergraduate Professor of Entomology, who wrote a letter in support of Schal's nomination for the award.
"During my time in Dr. Schal's lab, I have grown tremendously as a scientist and as a person," DeVries wrote in his nomination. "Mentoring by Dr. Schal doesn't stop upon graduation, but rather continues throughout one's life. Once you become a part of his lab, you are a lifetime member."
Nominator Ann-Shyn Chiang, a former student who has known Schal since 1986, is dean and distinguished chair professor in the department of life science, Brain Research Center, National Tsing Hua University of Taiwan.
Chiang described Schal as a role model, who was both an accomplished scientist as well as mentor to his students, allowing them to develop their own ideas. Schal invited students to his home for barbecue and volleyball, Chiang said.
"As a teacher, mentor, researcher, institute director and college dean myself, I have benefited from
Coby's life-time mentoring in every possible way in the past 30 years," Chiang said. "Now, I have mentored more than 30 graduate students myself. The way I mentor my students is greatly influenced by seeing how Coby mentors his students.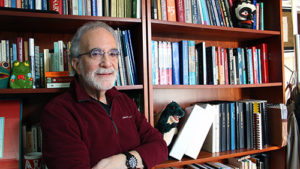 Michael Schulman, William Neal Reynolds Distinguished Professor and sociologist, joined the faculty in the College of Agriculture and Life Sciences in 1977 as a rural sociologist. He served two terms as director of graduate programs for sociology and anthropology and developed a proseminar to "introduce incoming students to a graduate level understanding of sociology and to the graduate program at NC State."
Schulman was nominated for the mentor award by Stephanie Teixeira-Poit, an NC State Ph.D. alumna and research scientist at RTI, and two other former graduate students – Joy Piontak and Abigail Cameron. He received supporting letters for the award from William Smith, head of the department of sociology and anthropology, and from Carolyn Dunn, head of the department of agricultural and human sciences.
Pointak described how she asked Schulman to be her advisor, after defending her master's thesis. "He was truly humbled and flattered when I asked if he would work with me," she wrote. "For a graduate student who had spent her first years trying to insist that she belonged, his reaction had an incredible impact on my self-confidence and sense of belonging."
"Michael prepared me for a future career by facilitating my involvement in the Rural Sociological Society and presenting me with exciting opportunities to participate in activities that many other graduate students did not have," Cameron wrote. She described how she served as a co-managing editor of the RSS journal when Schulman became editor and how the experience helped prepare her for academic publishing.
William Smith praised Schulman for his track record as a mentor and thesis advisor to students. Many of his former students have moved on to academic careers, while others have chosen a non-academic career, Smith said. Smith also praised Schulman's ability to advise students on their dissertations.
"He is excellent at suggesting an organization for a dissertation. Students often flounder in understanding the proper scope of a dissertation, but Michael guides them to the appropriate degree," Smith said.