Bayer Will Join A2i As a Sponsor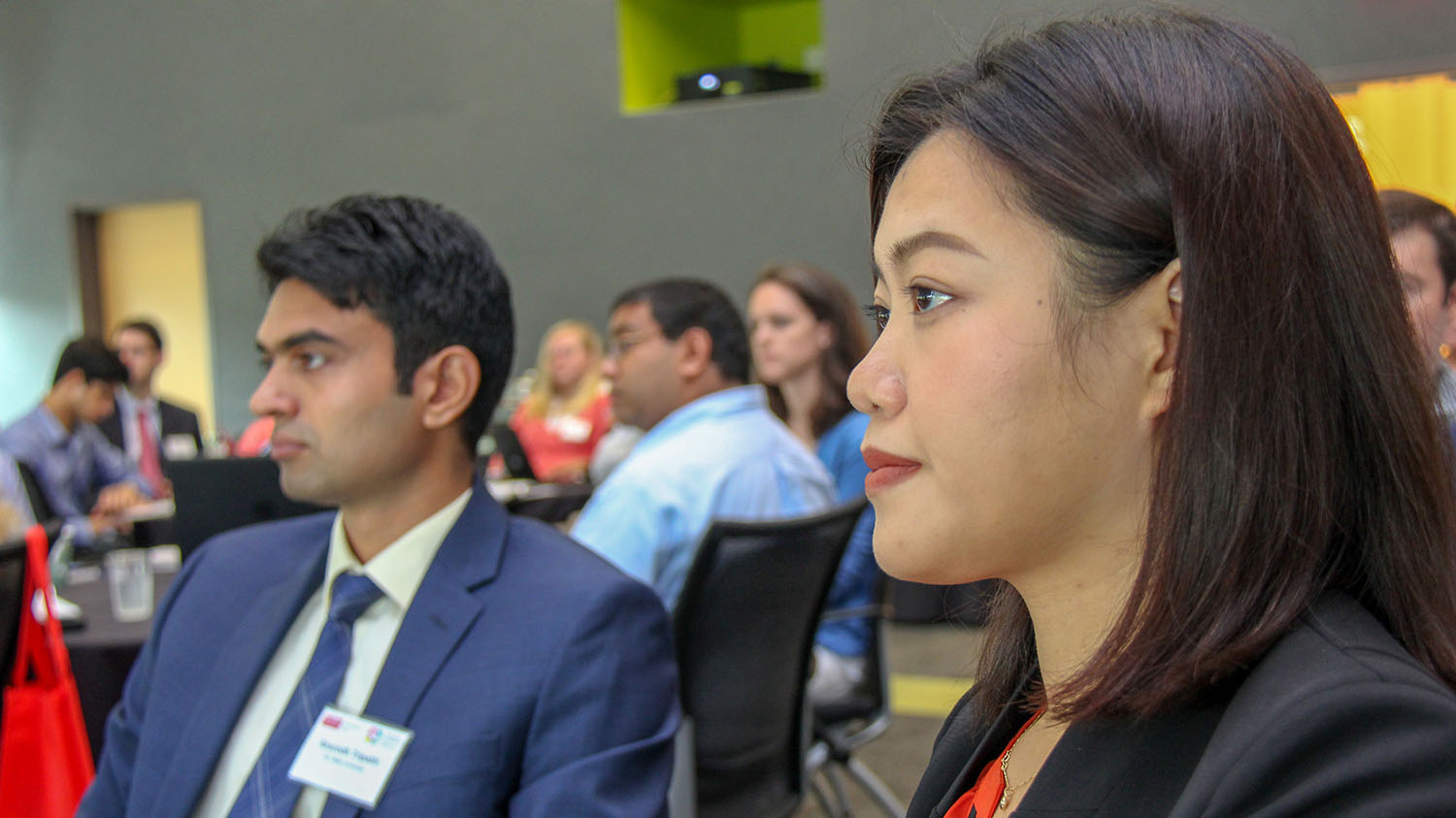 Bayer, which recently became the world's largest agriculture company by acquiring Monsanto, has joined the Graduate School's Accelerate to Industry (A2i) Summer Industry Immersion program as a sponsor.
Through June 3, late-stage doctoral students and postdocs can apply for this summer's Accelerate to Industry Immersion Week. The program, open to Ph.D. students, postdoctoral scholars and alumni, introduces participants to possible careers in industry through an intensive week-long experience. This is the third year the summer program has been offered; 60 participants will be selected.
This summer's A2i Industry Immersion Week will be July 28-Aug. 2 at NC State's Hunt Library. The A2i program, an initiative of the Graduate School's professional development team, is designed to increase awareness of industry career opportunities and the business and professional skills sought by today's hiring executives.
As part of the partnership, Bayer will share tips for career success, in addition to insights into what it's like going from academia to industry.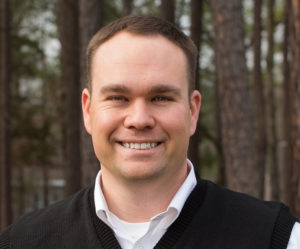 Jake Doskocil, site manager and principal scientist at Bayer's Clayton facility, earned his doctorate in NC State's turfgrass program in 2010, working with faculty member Rick Brandenburg.
Doskocil said he had never intended to pursue a doctorate, but halfway through his master's degree program at Oklahoma State University, he began looking at Ph.D. programs. He found that NC State's turfgrass program had the focus he was seeking and was well connected to industry professionals, he said.
Though he didn't have the experience of A2i when he was a student, being a student in a program with strong industry connections helped him to find the career opportunities he was looking for.
The Bayer facility where he works is a 280-acre research facility that conducts all internal efficacy and safety trials on Bayer's non-crop pest control, vector control and vegetation management products.
Doskocil said that he learned about A2i when a team member reached out to him. He later had the opportunity to talk with Laura Demarse, the Graduate School's assistant dean for professional development, to learn more about the program.
He wanted Bayer to be an A2i sponsor, but he also wanted to be involved personally with the program. So he identified a core team of Bayer professionals who could help tell the company's story to the A2i participants this summer.
Bayer will kick off the immersion week with presentations on Monday morning. Doskocil will describe his professional experience, and a colleague will describe the experience of making the transition from academia to industry. Then, a panel of Bayer science professionals will discuss career opportunities within Bayer.
Though Bayer is a life sciences company, Doskocil said that the company needs professionals from a number of disciplines: from bio-specialists and chemists to statisticians and specialists in information technology, media and marketing.
"Bayer is deeply interested in our employees, in finding the right career fit and continually developing people," Doskocil said.
Participants will engage with industry leaders and corporate executives through one-on-one meetings, small-group activities and social events designed to foster personal and professional connections.
Returning partners LORD Corp. and Eastman Chemical will also support this summer's A2i Immersion Week. In addition, MedPharm, a UK-based company with offices in the Research Triangle Park, is also a new A2i sponsor this summer. Each day, participants will hear from sponsors who take the lead on the day's experiences.
Immersion week participants engage in activities designed to help them better understand key concepts of corporate culture and operations, including business development, market assessment, regulatory affairs, intellectual property and technology evaluation.
In addition to supporting students at NC State, the Graduate School's professional development team wants other universities to benefit from their knowledge and experience with A2i. Several other institutions are considering implementing A2i, an officially trademarked NC State program.
Demarse, Graduate School assistant dean, is working with faculty from the University of Florida, University of Arkansas, N.C. Central University and Florida International University to make A2i available at those institutions. Other universities can join A2i to create an industry careers program for their own graduate students, without having to reinvent the wheel.
For the first time this summer, the Graduate School will host a Summer Institute in June for partner universities. NC State hopes to attract 20-30 partners from other universities.
In addition, to the summer program, the professional development team offers A2i learning opportunities for all graduate students throughout their academic careers.
Students are encouraged to fill out an interest form to receive more information about these opportunities.
Visit the Bayer website to learn more about the company.