Adapting to Online: How to Prepare for a Remote Defense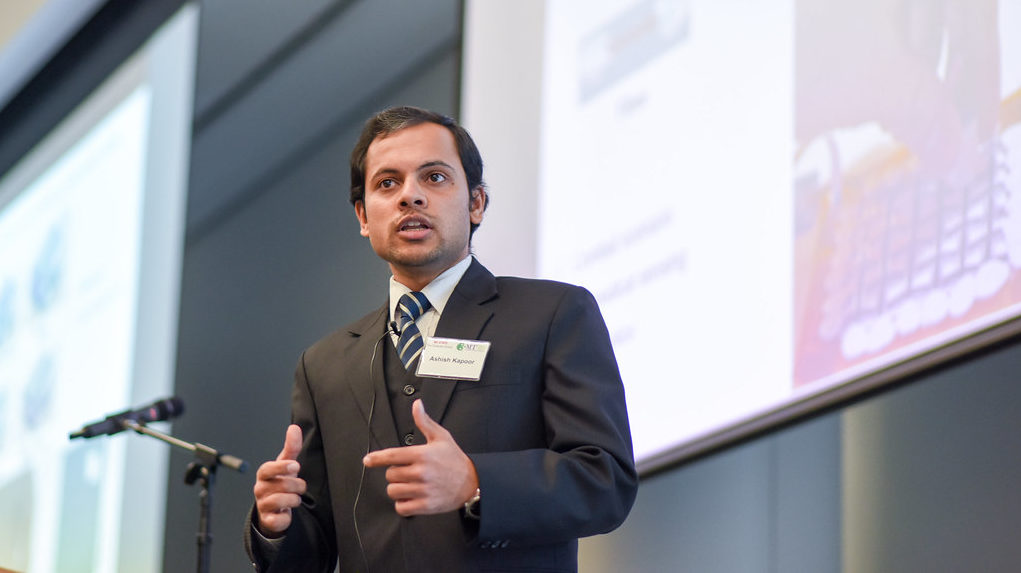 New Ph.D. Ashish Kapoor offers his tips
My name is Ashish Kapoor, a brand new Ph.D. in fiber and polymer science from the Wilson College of Textiles. I defended my Ph.D. on March 19, and it was the first fully remote defense of my department. The most important day of my Ph.D. journey is now even more memorable and is forever engraved in my memory because I defended my Ph.D. in the middle of a pandemic.
I still remember all the feelings I had when I was sitting in an empty room in my college building in front of my laptop screen before the presentation. But with the current state of things, I am only more grateful and thankful that I was able to give my exam, share my research with over 50 participants online (wider outreach as people could watch from the comfort of their home) and unconditionally pass. An online final Ph.D. exam is not a common event, and in this blog piece I would like to share a few important practical tips with other graduate students who might be in a similar situation where a remote thesis defense exam is the only option. While such an online defense will be the norm in the current pandemic, you may have to move to an online format for other, unforeseen reasons in the future.
1. Find a Suitable Space
The selection of the physical place where you will be speaking is very critical as your microphone will be turned on throughout the session. Thus, if there is any kind of noise while you are presenting, it will be difficult for the audience to understand you clearly and reduce their comprehension. In addition, added noise could serve as a distraction to you as well.
Consider your backdrop during presentation. A plain, static wall is best as it has no additional visual or moving elements to distract your audience. If a suitable background is not available, then use a virtual background via Zoom.
Put a note outside the room saying, 'Do not disturb — Defense in progress' or something similar to prevent people from accidently entering the room in the middle of the presentation.
Check the internet/Wi-Fi connection in the room beforehand so that there are no network disruptions during the presentation as prolonged technological disruptions can potentially lead to postponement of your exam. (We sign a statement attesting to this in the remote defense exam form).
2. Technology Awareness
Make sure the laptop's webcam, speaker and microphone are working.
Use headphones with inbuilt mic as the sound is clearer than using the laptop speaker directly.
Use a fully charged device. It is better to keep your laptop plugged in, if the meeting goes for a longer duration.
Use the NC State University licensed Zoom account as it has no meeting time restrictions as in the free version of Zoom.
Familiarize yourself with the Zoom software in aspects like screen sharing, managing participants and handling chat box to prevent anxiety on the day of final presentation.
See Zoom resource library for detailed tutorials.
3. Planning and Preparing for the Online Remote Exam
Two Zoom online meetings will have to be scheduled:
For the thesis presentation in front of audience and committee members.
For the closed room questioning session dedicated for committee members only.
The first meeting link will be shared publicly, but the second meeting link will only be shared with the committee members.
The chair of the committee should have meeting host privileges for both meetings.
After the closed room session, the student will leave the meeting for the committee to make a decision, and the chair will invite the student to join the meeting again through email/text/call to share the result.
There are few points to keep in mind regarding the meeting:
Create one time meeting IDs for the two Zoom meetings rather than using your personal meeting ID for both meetings as that prevents the audience from joining back again in the closed room sessions.
Provide complete meeting details including password when sharing the presentation invite with the department or larger audience.
Select the option to mute participants upon entry to prevent interruption due to late joining of participants.
Mute all participants before starting the presentation, and give them permission to unmute themselves.
Mention before beginning the research talk that audience can enter their questions in chat box, but committee members can interrupt for clarification questions or wait until the end.
Have your advisor or some committee member monitor chat box for moderating questions in the end.
Turn cloud recording on to record your presentation slides with voice.
There is also an option to live stream the thesis presentation on YouTube or Facebook.
4. Online Presentation Tips
Do a mock online defense presentation in front of your advisor and lab members to practice delivering your presentation using headphones and laptop. Pay attention to the required speech volume and how to present slides and handle questions virtually.
Use the laser point cursor option to point at figures/data in slides to guide the audience during presentation.
Use larger font sizes, greater than 18 points, with the least text as possible. Remember, people will be watching on small screens of their devices and not a projector screen.
Speak more slowly than your regular talking speed to prevent loss of information in case of any network lag.
Final Thoughts
A Ph.D. defense naturally brings a certain level of stress so do not overstress thinking about the technology and situations like what if Wi-Fi stops working. The audience and committee members are not going to evaluate you on that, but on your research work and how your presentation demonstrates your understanding of the subject matter.
If you keep all above points in mind and prepare and practice multiple times then success will follow.
Best wishes.
Ashish Kapoor, (newly minted) Ph.D.
Fiber & Polymer Science (Major), Electrical Engineering (Minor)
Wilson College of Textiles, North Carolina State University