Academic Packways
Advice From Newly Hired Assistant Professors
NC State postdocs who have recently navigated the faculty job search share their experiences and advice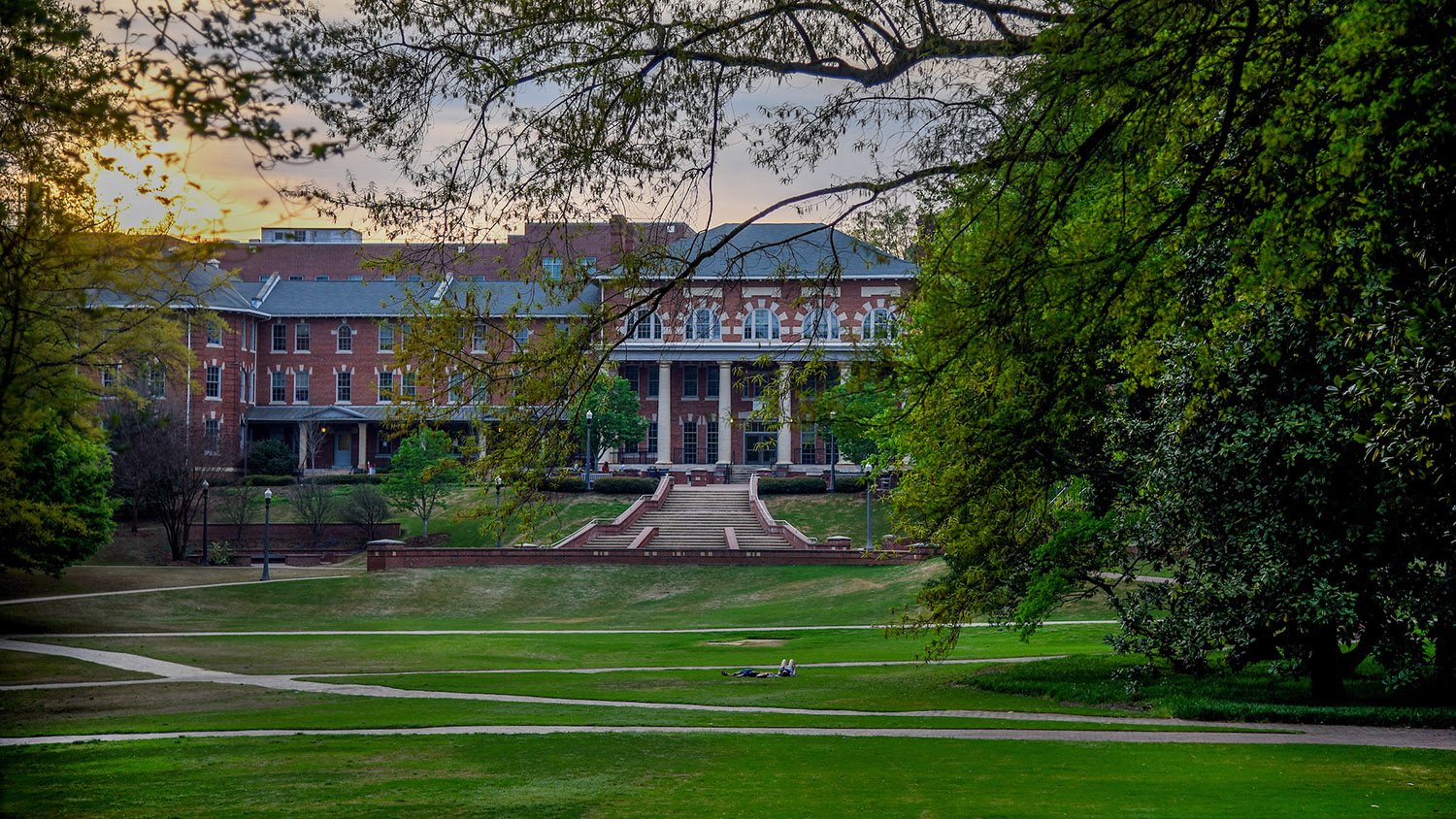 Despite the 2020-2021 academic job market occurring in the midst of a global pandemic, many North Carolina State University postdoctoral researchers were able to secure faculty positions over the past year.
Here, three former NC State postdocs share their experience navigating the faculty job market and advice for those pursuing these roles in the future.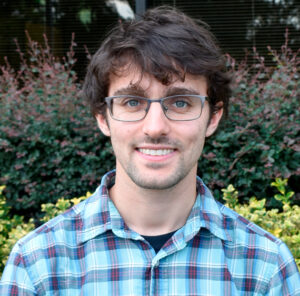 John Nardini, Ph.D.
Dr. Nardini will be starting as an Assistant Professor in the Department of Mathematics and Statistics at the College of New Jersey (TCNJ) on August 31, 2021.
I've known for a long time that I wanted to end up in an academic position that balanced both teaching and research. Helping students develop their mathematical skills in the classroom has always been one of my favorite parts of academia, and I enjoy collaborating with both mathematicians and biologists on research problems. But the long process of submitting applications, giving screening interviews over Zoom, and visiting campuses for on-site final interviews has always made the prospect of landing this position feel overwhelming. Then 2020 happened and I had to undergo whole process from my kitchen! I share some of my reflections and advice on the job search process, below.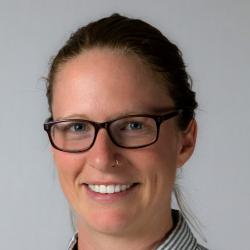 Virginia Moore, Ph.D.
Dr. Moore began her role as an Assistant Professor in the Plant Breeding and Genetics & Soil and Crops Sciences Sections of the School of Integrative Plant Science at Cornell University in February 2021.
I was fortunate enough to have a postdoc position I was happy in and without an immediate funding end date; so in fall 2019 I only applied for jobs I really, really wanted. Then of course when the pandemic hit, I wasn't sure how many of the positions I applied for would actually be filled. I was just thrilled that Cornell still planned to hire the position and that I got an interview. It was definitely a strange time to interview for a job, and I think everyone was uncertain about how the interview process would look. I ended up doing an all-day Zoom interview in April 2020, and was able to visit campus over the summer before accepting the job. Of course it's harder to get to know your future colleagues, department, and institution over Zoom, and visiting campus presented its own set of challenges because of interstate travel restrictions, but I knew everyone was doing their best given the circumstances. In a strange way all the uncertainty put things in perspective – so many factors were out of my control, and all I could do was do my best at each stage of the process.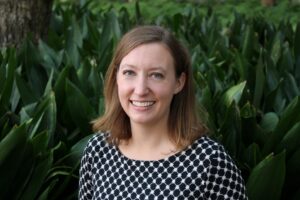 Melissa Whatley, Ph.D.
Dr. Whatley began her role as an Assistant Professor in the Department of International and Global Education at School for International Training (SIT) Graduate Institute in May 2021.
This past year was my third year on the academic job market – in my field (Higher Education), faculty positions are few and far between because we don't typically teach undergraduate students. With Higher Education programs serving only graduate students, there are fewer students to teach and as a consequence fewer faculty positions. In a job market like this one, and during a pandemic, I certainly didn't have much faith that I would land a position this year and had already begun discussing staying another year with my postdoc supervisor. I ended up interviewing for several positions and received offers for two of them. The Zoom campus visit experience was definitely weird, and I still haven't met many of my new colleagues in person. In the end, I am very happy with the position I ended up with, but the pathway getting here was definitely not normal.
How did you learn about open faculty positions?
Nardini: The Math community has a great website, Mathjobs.org, where most openings are posted online. Though I also found out about other job openings through Higheredjobs.com, Twitter, and from search committees that emailed NC State's math department about their openings.
Moore: I learned about the position at a conference. In general, I found networking at conferences to be extremely helpful in my job search. Over the last few years, I learned about many positions at conferences or through my academic network. In some cases, I didn't initially see myself as a "fit" for the job, and may not have applied if I didn't receive encouragement from people in my network. Even if the fit doesn't appear perfect, it's often worth applying, since you can't always know what the search committee is looking for from the job description alone.
Whatley: Initially I learned about the position through my network, but it was also posted to several faculty job websites that I was checking regularly.
What aspects of your application or interview do you think really stood out in the eyes of the search committee?
Nardini: I think it's important to frame my success this year on the fact that I was not successful on the job market over the past two years. In particular, I struggled with virtual screening interviews, where I found it hard to form connections with search committee members and highlight my professional strengths. These challenges led to me not receiving any on-site interviews for two consecutive years, after which I realized that my approach to virtual interviews had to change. This need only got worse once the pandemic hit, and I realized that any on-site interviews would also be held virtually.
These realizations spurred me to join a local Toastmasters group in the Raleigh area, which revolutionized my interview skills. Toastmasters is an international nonprofit educational organization that empowers its members by helping them develop public speaking and leadership skills. Our group meets every week over Zoom, where I may act as meeting host, present a prepared speech, evaluate another member's speech, or assess the fluidity and language used by group members during the meeting. Performing these roles every week immersed me in all facets of speaking and presentation, such as how to connect with my audience, presenting myself confidently, actively listening to others, appearing engaging and personable, etc.
Practicing these speech components over Zoom every week in the spring and summer helped me come into virtual job interviews confidently during the fall and winter. I was no longer uncomfortable speaking over Zoom; I had done it so many times already that it felt like second nature! This time on the job market, I was able to come across confidently and with personality during Zoom interviews: I laughed with committee members when their cats came on screen, I addressed each interviewer by name, and I talked about my interests outside of work when appropriate. In addition, I was able to highlight my strengths in teaching and research without overwhelming committee members with technical jargon. All of my practice with Toastmasters helped me come across to search committees as a leader in teaching and research who would also be a friendly colleague to work with. It is crucial to remember that search committees may not be interested in finding the most prolific, intelligent, or forward-thinking hire: they are looking for a colleague that they will want to work with for the rest of their careers!
Moore: Like many people, I struggle with imposter syndrome, and through the job search process I worried that I took a wrong turn along the way. My academic path has been a little winding (I got degrees in agroecology and applied economics before landing in plant breeding) and I worried that I was too much of a generalist to get a lot of plant breeding jobs. I was also insecure about my publication record. As a grad student, I spent a lot of time on activities other than my research; I sat on committees, organized conferences, and participated actively in the Delta Program, which provides professional development in teaching and mentoring. As a postdoc, I worked mainly on large collaborative projects and spent a lot of my time managing people and relationships. Both as a grad student and a postdoc, I believed in the work I was doing and the skills I was developing, but I also worried that these activities might not be valued by search committees as much as additional publications. Despite these worries, I think my interdisciplinary background, my record of collaboration, and my commitment to teaching were major assets that set my application apart.
Whatley: There are a couple things about my profile that I think really stood out to the hiring committee. First, I think they were especially interested in my teaching experience – I have taught the course that they (in part) hired me to teach several times already, so there was no doubt that I was capable of doing it. They were also interested in my research experience. While SIT does not have a strong research profile currently, they are interested in building one in the future. My research record is something I think really caught their attention.
Advice to Current Trainees
Key takeaways:
Identify and strengthen the weaknesses of your application
Cultivate and lean on a strong support network
Put your true self out there
Get your questions answered and concerns addressed
Don't take rejection personally. Fit is important and somewhat out of your control.
Nardini: Based on my experience on the job market, I would urge anyone looking for academic positions to identify the weakest link in their overall application. This might be crafting your application materials (CV, research statement, teaching statement, diversity statement, cover letters, requesting letters of recommendation), networking at conferences, identifying promising job openings, giving research presentations, interviewing, etc. Once you've identified an area of weakness, then spend time every week practicing this part of your application. If you are unsure about your written materials, find a writing group that spends time writing together and providing feedback on each other's work. If you struggle with research presentations, then try to give as many talks as possible and ask your peers to attend and provide feedback. If you are persistent in practicing in this area, then your weakness will grow into a strength over time.
A second crucial part of securing an academic job is leaning on your social network for support. My Toastmasters group helped me develop into a confident speaker, but I also used my academic network to tailor my applications and interviews to each school's focus. TCNJ, for example, is a public liberal arts college that values the enrichment of undergraduate education. When I heard I would be interviewing with TCNJ, I reached out to my peers from similar institutions before the interview. My colleagues helped me understand that speaking about how I would strongly mentor undergraduate research projects and also lead innovative teaching methods in the classroom would help my application tremendously. We also came up with strategies to engage students during my research talk, which showed the hiring committee that I shared the same values as them. I've now learned that my student engagement set me apart during the interview process, and it all started with suggestions from my colleagues.
Whatley: It's interesting – since signing the contract with SIT, I've had several people ask me about advice for the faculty job market. The big piece of advice that I always give is to ask the hard questions that you're thinking, but maybe not sure you should ask. For example, I asked a hiring committee about what they viewed as weaknesses of the graduate programs I'd be working with and about the institution's financial situation due to the pandemic (especially keeping in mind that I work in international education, which has been especially hard hit by the pandemic – I really was – and am still – worried about the funding situation of my future department). I think in asking difficult questions you (1) show your interest in the position and (2) get some perspective about whether the job really is the right one for you.
Moore: Even if you're not applying for faculty positions during a pandemic, the process is largely out of your control! It's easy to take rejection to heart, but try to remember that the outcome of a job application isn't a reflection of your worth as a person or your potential as a scientist.