PACK in Action
Virtual Postdoc Research Symposium Elevates and Supports Postdoctoral Scholars Across North Carolina
The online event was held May 17-20, 2021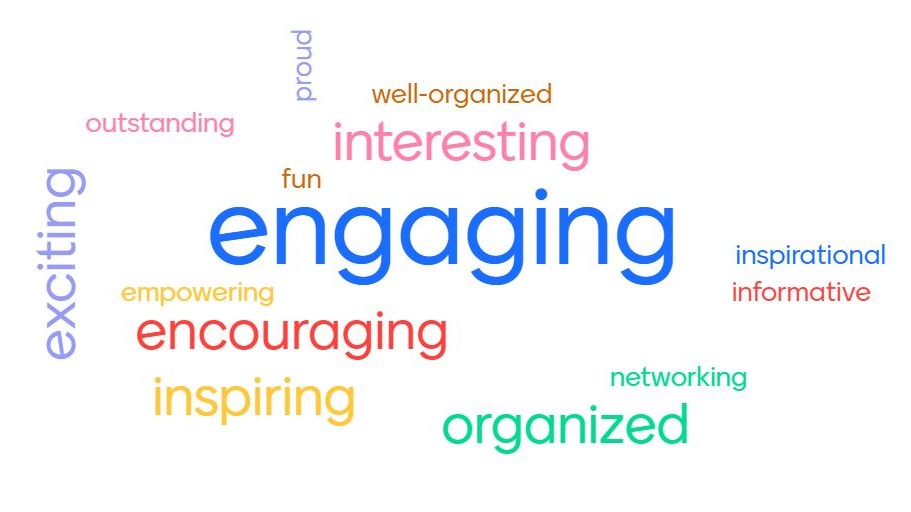 Typically, the North Carolina State Postdoctoral Research Symposium (PRS) is held in person in late May each year and serves as a showcase of postdoctoral research at NC State and beyond.
In 2021, PRS pivoted to an online event. As always, though, the event sought to elevate postdoctoral research at NC State University and throughout North Carolina, connect postdocs, and empower them with information to succeed in their current positions as well as pursue future employment after their postdoctoral training comes to an end.
Virtual Event Leads to Broad Engagement & Attendance
Across PRS 2021's seven synchronous, online workshops and sessions held May 17-20, a total of 107 individuals engaged in some capacity during the "live" portions of this year's event. Attendees included current and incoming NC State postdoctoral scholars, NC State graduate students, faculty, and staff in addition to postdocs working at NIEHS, Duke, UNC, the EPA, and Wake Forest University.
During the four-day event attendees heard from speakers on a range of topics:
Plus two live research discussions with postdoc research video presenters in categories ranging from biochemistry to engineering and data science.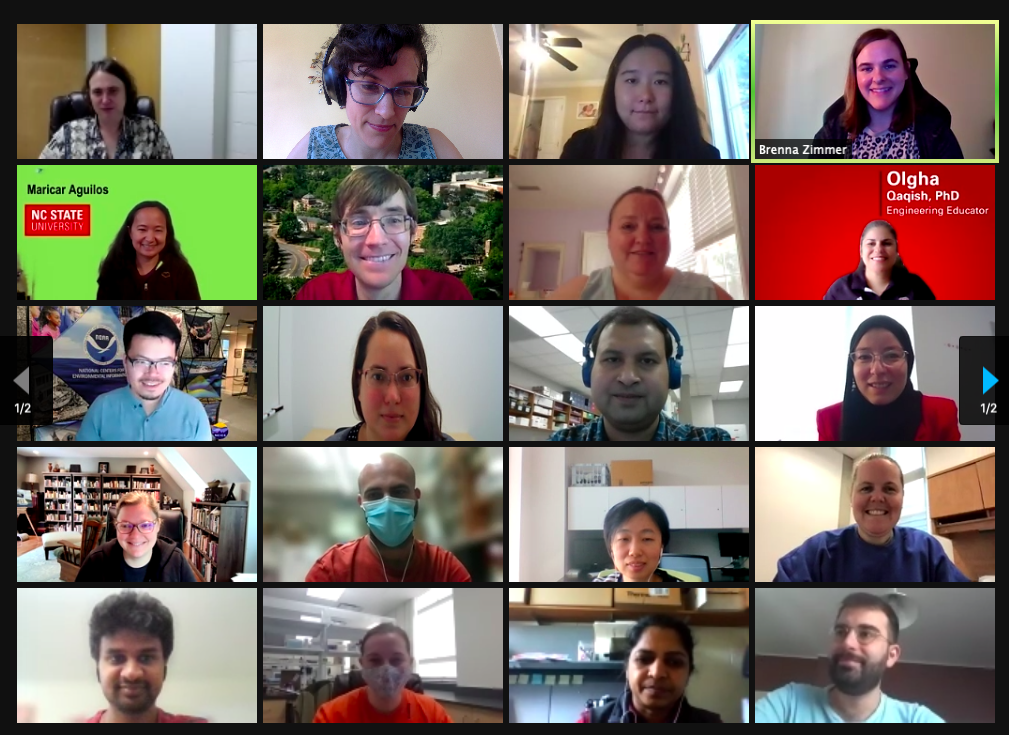 Postdoc Research Videos Increase Accessibility and Visibility
While PRS traditionally focuses on postdoctoral scholars from across the Research Triangle Region presenting their scholarship in the form of poster presentations, the virtual nature of this year's PRS allowed for postdocs to showcase their work via a new medium – video.
In total, 17 postdoctoral scholars from five different North Carolina research institutions, NC State, UNC, Duke, NIEHS, and the EPA, submitted 5-minute videos of themselves presenting their work with the aim to do so in an accessible and approachable way.
As of May 25, the PRS 2021 postdoc research video YouTube playlist has received over 1,000 views.
"This is the first time I participated in the NC State Postdoctoral Research Symposium and I am happy I did! I enjoyed preparing my research presentation and recording my talk explaining what I do and why I do it. Also, the PRS was very exciting and engaging and it was nice to meet other postdocs and discuss different research fields and build connections. As an early career researcher, participating in such events helps me gain confidence in promoting my work and presenting it in an effective way." – Zeinab Alsmadi, Ph.D., postdoctoral researcher in Nuclear Engineering at NC State and one of our video presentation winners
During the event, PRS 2021 attendees voted on the research videos in three categories: most engaging presentation, most well-produced video, and most interesting research topic. In total, 5 videos were recognized as being exceptional in these categories:
Most Engaging Video Presentations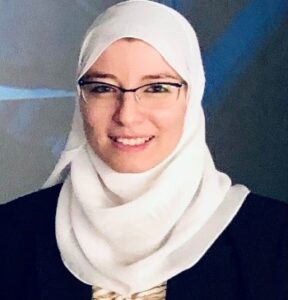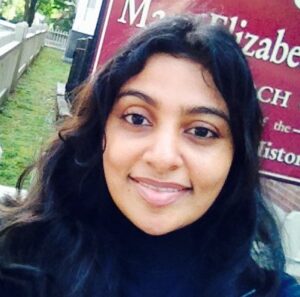 Most Well-Produced Video Presentation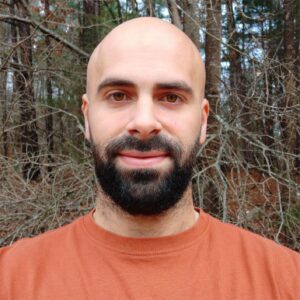 Most Interesting Research Topics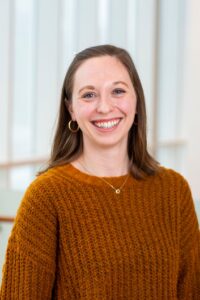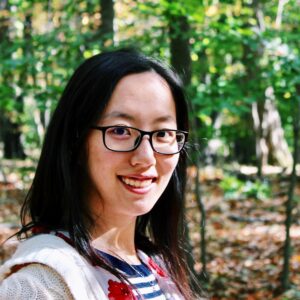 Postdocs who submitted research videos found the process helpful in elevating their communication skills and building awareness of themselves and their research areas.
"Producing the research video was a great opportunity for me to practice communicating the key findings and importance of my postdoctoral research in a concise and accessible manner. In addition, the video was helpful in promoting my work to the broader scientific community while large in-person events are still discouraged. I moved to NC during the pandemic and creating the research video was a fun way to share my research with those outside my field and connect with other postdocs in the state." – Sarah Benish, Ph.D., ORISE postdoctoral fellow at the Environmental Protection Agency
"Making a video for the PRS2021 was a very exciting challenge. Since PRS is not a plant specialist symposium, the regulation of plants life at a molecular level could sound somewhat boring, although it is not! But people had to "be in the plant's shoes" for a moment to understand the importance that hormone regulation has in plant survival, so getting "trapped in quicksand" was a very comparable scenario. I took advantage of Adobe Premier and Illustrator available through the NCSU libraries, along with powerpoint, to design the graphics, animations and transitions that helped me to improve the video production." – Mario Fenech-Torres, Ph.D., postdoctoral research scholar in the Plant & Microbial Biology at NC State University
"This is the first time I have prepared a research video. Considering most audiences were from outside of my field, I intended to make a simple and short video, to illustrate the main concept of my research while limiting jargon and unnecessary details. Most importantly, I hoped people could feel that this research was relevant to their lives. PRS provided me a great opportunity to share my research with audiences of a wide background. It also helped me think about how to improve science communication through media other than written publications." – Qingyang Wang, Ph.D., postdoctoral research scholar in Food, Bioprocessing and Nutrition Sciences at NC State University
New Awards Honor Outstanding Postdoc & Faculty Mentor
New in 2021, the NC State Office of Postdoctoral Affairs, Postdoctoral Association, and Graduate School sought to highlight exceptional postdoctoral scholars and faculty mentors who have gone above and beyond during the 2020-2021 academic year.
The winners of our inaugural Postdoc Pack Service & Outstanding Postdoc Mentorship Awards were announced on May 19, as part of our PRS awards ceremony.
Postdoc Pack Service Award Winner
Across a worthy field of exceptional postdoctoral nominees, Edwin Dickinson, Ph.D., rose to the top. Dr. Dickinson is a postdoctoral scholar in the Department of Biological Sciences at NC State, working with Adam Hartstone-Rose, Ph.D., who nominated Dickinson for the Postdoc Pack Service Award.
Dr. Hartstone-Rose had this to say about Dickinson:
I have trained many postdocs – all of whom have gone onto tenure track jobs. However, Edwin is clearly the most outstanding postdoc I have ever worked with. He is a fantastic mentor for students, peers and all levels of colleagues.
Edwin is diligent in the progress of his own career, the careers of his students and in helping create policy that benefits other scholars as well.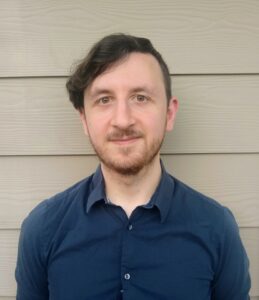 "I am delighted and honored to receive this award. Though 2021 has been an unorthodox academic year, it has also been an opportunity to experience anew the resourcefulness and determination that exemplifies the NC State community. With that in mind, I would like to thank my colleagues, mentors, and especially my students, for all of their support, encouragement and commitment throughout this past year. Working together to support one another is the ethos of the pack, and it is a privilege to be recognized by the University in this way!" – Edwin Dickinson, Ph.D.
Outstanding Postdoc Mentorship Award Winner
Faculty mentorship is crucial to postdoctoral success and a field of exceptional faculty were nominated by their postdocs for our inaugural Outstanding Postdoc Mentorship Award.
Deepti Salvi, Ph.D., an Assistant Professor in the Department of Food, Bioprocessing and Nutrition Sciences was selected by the awards committee for this award.
Dr. Salvi's postdoc, Qingyang Wang, Ph.D., had this to say about her:
During these difficult times, Dr. Salvi has been actively providing support to her mentees in both an educational setting and for general wellness.
Her kindness and affection always made me feel at home while living overseas.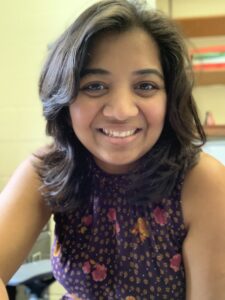 "I am grateful to the Office of Postdoctoral Affairs and reviewers for the inaugural Outstanding Postdoc Mentorship Award winner. Thanks to my mentee Dr. Qingyang Wang for recommending me for the award. It feels great being recognized for my passion. I am truly committed to working with my mentees for their successful career. I appreciate the values that parents and mentors gave me." – Deepti Salvi, Ph.D.
As we seek to improve the postdoctoral experience at NC State University, we must elevate the work our postdoctoral scholars play in service to the university through research, teaching, mentorship, and service. In addition, effective faculty mentors who support their postdoctoral scholars in their career, professional, & personal development must be acknowledged as we seek to create a culture of excellence in postdoctoral training at NC State. Our PRS and the creation of these new awards are just a few examples of the work my office, the Graduate School, and our campus partners are undertaking to support our postdoctoral scholars and champion the critical role this often-overlooked constituency plays at the university.

-Chris Smith, Ph.D., Postdoc Affairs Program Manager at NC State
The Office of Postdoctoral Affairs and Graduate School hope to make the Postdoc Pack Service & Outstanding Postdoc Mentorship Awards a yearly occurrence at future Postdoc Research Symposia.