Events
Winners for 2020 Three Minute Thesis
Three students representing three NC State colleges were chosen as winners of this year's science communication competition.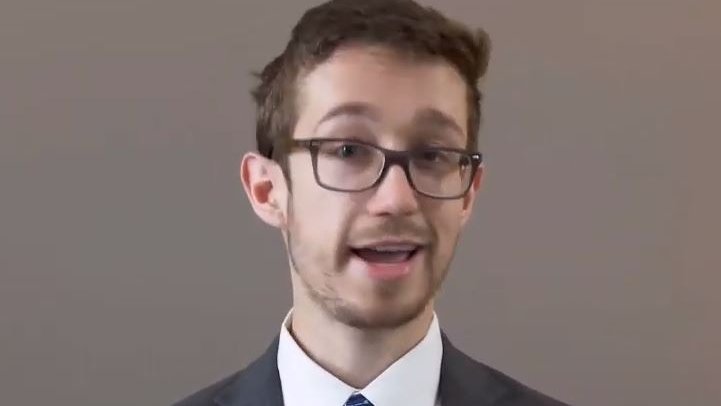 The winners for this year's Three Minute Thesis competition represent three different NC State colleges. They are Bram Frohock, College of Sciences, first-place winner; Salvatore Luiso, College of Engineering, second-place winner; and Meredith Hovis, College of Natural Resources, the People's Choice winner.
All three winners are Ph.D. students. They were among 10 finalists who participated in NC State's first-ever Virtual Three Minute Thesis, where graduate students have just three minutes to describe their research in just three minutes, with one static slide. The annual event is hosted by the Graduate School.
The event is usually held live on campus, but due to COVID-19, the virtual format was implemented this year. In preliminary rounds, 45 graduate students shared videos of their presentations, and the 10 finalists were chosen from that group. The finalists, from six NC State colleges, worked with members of the Graduate School's Professional Development Team to hone their final presentation videos.
Peter Harries, dean of the Graduate School, was master of ceremonies for the event. Harries introduced the finalists' videos and the three winners.
The event was streamed live on YouTube. At least 180 people tuned in to the live stream from around the world. Winner Luiso said that his family was watching from Italy. Participants were invited to choose their favorite finalist by voting on the People's Choice winner. More than 280 votes were cast.
Frohock, a chemistry student, presented on "Battling Biofilms." He described his research as seeking a means to combat disease-causing bacterial biofilms, like the antibiotic-resistant bacteria MRSA, a super-bug.
Luiso, a student in chemical and biomolecular engineering, presented on, "An Ideal Structure for Li-ion Battery Separators." His research involves using fibers to prevent lithium-ion batteries from catching fire.
Hovis, a student in forestry and environmental resources, presented on, "FloodWise: A Water Farming Program to Mitigate Future Floodwaters." She is studying ways to use natural land features like forests and wetlands to mitigate floodwaters and store water for an extended period of time.
The other seven finalists are listed by college, with their degree programs and presentation titles.
Agriculture and Life Sciences
Samah Ameen, master's student, plant pathology, "All is Fair in Wilt and War"
Nicholas Faulkner, Ph.D. student, plant and microbial biology, "Molecular Recycling"
Design
Saeed Ahmadi Oloonabadi, Ph.D. student, design, "Let's Augment Community Engagement with Augmented Reality!"
Engineering
Kaitlyn Bacon, Ph.D. student, chemical and biomolecular engineering, "Giving Genetic Disease the Henry Ford Treatment"
Samrin Ahmed Kusum, Ph.D. student, civil engineering, "Vanquishing a Sewer Giant"
Sciences
Dylan Bates, Ph.D. student, applied mathematics, "Balancing a Pole: A Machine Learning Perspective"
Textiles
SM Azizul Hoque, Ph.D. student, textile technology management, "Comparative Analysis of Digital vs. Traditional Textile Printing"