Expand Your PACK
Preparing the Professoriate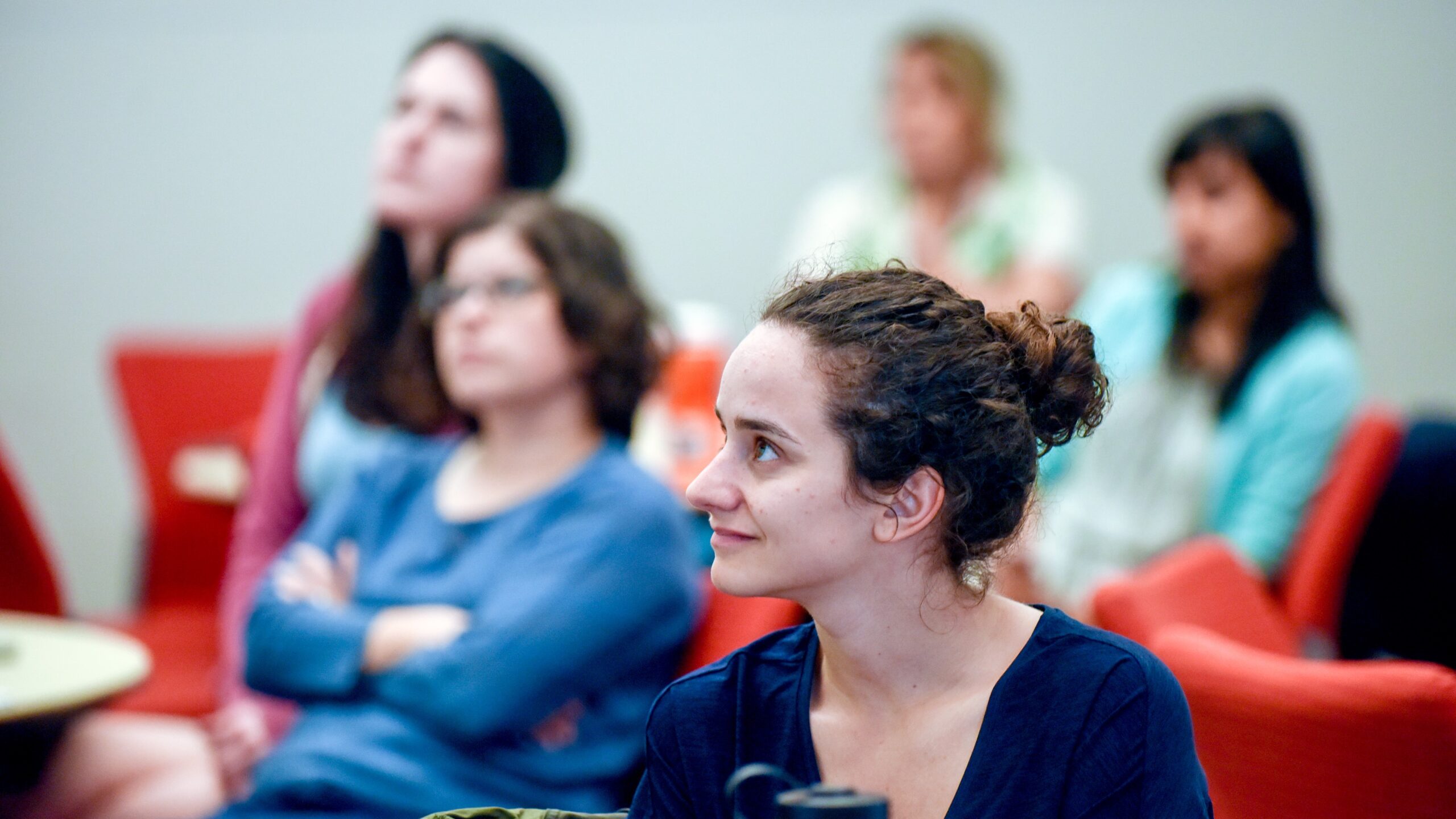 Are you a trainee interested in pursuing a career in academia?
Preparing the Professoriate (PTP) is here to help!
Each year, up to thirty late-stage doctoral students and postdoctoral scholars join this selective, yearlong program designed to prepare participants for the highly competitive faculty job market. Preparing the Professoriate helps participants better understand every facet of the faculty search, from the coded language of the job ad, to the expectations of hiring committees, to the distinctive missions of different institution types.
What is Preparing the Professoriate?
Preparing the Professoriate combines a yearlong mentored teaching experience with a series of academic career readiness workshops co-facilitated by the Dean of the Graduate School and the Director of Teaching and Communication Programs.
Topics include:
interpreting academic job ads
writing research, teaching and diversity statements
interviewing in person and virtually
building an online portfolio of professional work
finding the right institutional fit—whether that means research-intensive, regional comprehensive, liberal arts, community college, or others
developing, implementing and assessing a teaching project
Program Participation Details
Participants are selected in March for the next academic year's cohort. The 2021–22 cohort is expected to begin meeting on Friday afternoons in September and end in April. We are currently operating in a fully virtual mode.
Value of the Program
Mai Xiong-Gum, Ph.D., now an Assistant Professor in Communication Studies at Furman University, shared how engaging with the PTP program assisted her in her career preparation:
"PTP played a crucial role in preparing me for my time on the job market while dissertating. Before entering the job market, the PTP workshops helped me produce a template for my cover letters, CVs, research statement, teaching philosophy, diversity and inclusion statement, and professional website. Of course, I ended up changing these materials around depending on the job call, but it was so nice to have already started on these materials. The feedback that I received from Vanessa, Dean Harries, and my PTP cohort really shaped what ended up in these documents. It's refreshing to learn about the different ways that we can market teaching and research. Sometimes, it's just nice to see what your peers are doing.
Apart from this, I found PTP to be very informative and fun, especially when we visited various campuses from research universities to liberal arts colleges. We met with faculty members and learned about the different cultures that can emerge at the different kinds of universities. This exposure helped me write meaningful job materials. For example, I'm very happy with my current position at Furman University because we visited Meredith University, and I knew I wanted to be in a liberal arts setting because this setting matched with my research interests and my preferred teaching style. The faculty at Meredith shared with my cohort what we could and should expect from working at a liberal arts university. I loved that everyone knew each other and knew their students. I'm grateful that I get to experience this at Furman while still pursuing an active research agenda."
Next Steps
Sign up for a mandatory information session. They will be held:
Then apply to the program by March 15.