Alumni Success
Wolfpack Writers: Sarah Grunder Ruiz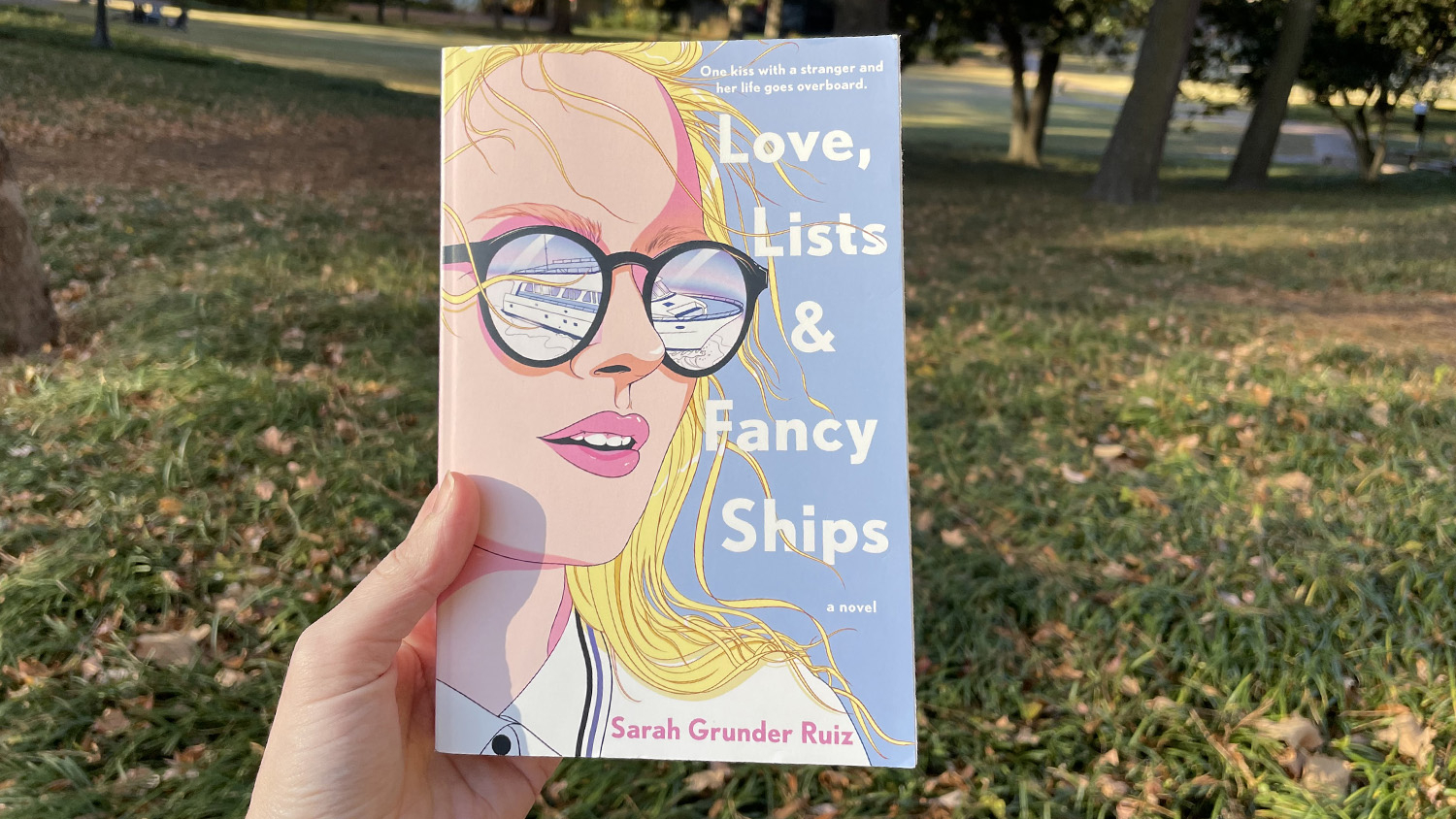 Author Sarah Grunder Ruiz earned an MFA in creative writing from NC State's Department of English, where she now teaches first-year writing.
Her debut novel, Love, Lists and Fancy Ships, was published last month and is already landing on must-read lists across the country. It follows a yacht stewardess who is trying to complete a bucket list of 30 things to do before she turns 30 — all while navigating grief and a budding romance.
We caught up with Ruiz to learn more about her writing motivations, favorite classes and teaching career.
Why this story? What motivated you to tell it?
When I was very young, my 12-year-old cousin died suddenly. That summer, his older siblings came to stay with my family. I was too young to remember, but the way my mother describes that summer always stuck with me: it had all the moments of summer in Florida with your fun aunt, but beneath it all was a current of grief that would bubble up unexpectedly. I thought to myself, what if the "aunt" were single and found love when she was least ready for it? That's where the initial premise of the book came from. I needed Jo, the protagonist, to have a job that allowed her enough time to spend with her nieces, and my sister is a yacht stewardess, so that's where the "Fancy Ships" part came from.
How did you come up with the title for your book?
When we sold the book, it had a different title. I was told right away that they wanted me to change it. I spent weeks pitching new ideas, including a long email filled with yacht puns that my editor rightfully ignored. Initially, the title Love, Lists and Fancy Ships was a joke. I was basically listing things that are related to the book. But my friends liked it, so I decided to pitch it. When we finally had a few contenders, my editor pitched the ideas to folks at Berkley (the publisher), and they all agreed Love, Lists and Fancy Ships was the winner. Truthfully, it was my least favorite of the five finalists, but once the decision was made, I really loved it! People tell me all the time how much they love the title.
How does your writing affect your work as an educator and your interactions with students?
Since I teach ENG 101, I talk a lot about my writing process in class, as it informs the way I look at revision. I love to talk about creative writing with my students, and they have been very supportive of my publishing career.
How has your NC State degree impacted your career?
My MFA was a really formative experience for me. The novel I wrote as my thesis got me an agent but didn't sell. I learned so much throughout the process, though, that after another false start, I ended up writing a book I really truly loved (Love, Lists and Fancy Ships). I don't think I would've gotten to this point as quickly without my time in the MFA program at NC State.
And I very clearly love NC State, since I never left! I started teaching ENG 101 here the semester after I graduated.
What was your favorite class at NC State?
I really enjoyed Barbara Bennett's Contemporary Southern Literature class. I learned so much. I also enjoyed taking a novel writing class with Jill McCorkle.
Do you have a favorite book or author?
That's tough! I feel as if my "favorites" are always changing. My long-time favorite is Jane Austen's Pride and Prejudice. My contemporary favorite is Float Plan by Trish Doller. Her work is so beautiful and swoon-worthy.
When do you read?
At night before bed. Believe it or not, I am one of those rare writers who actually prefers to read e-books. I'm more likely to pick up my Kindle than a physical book. I also enjoy listening to audiobooks on my commute.
When do you write?
I wake up between 5 and 5:30 a.m. on my writing days. I have two small children, so if anything is going to get done, it needs to happen before they wake up.
What's next for you? Another novel, something else?
I just finished my second novel, Luck and Last Resorts, which will be published in August. I'm currently working on a proposal for book three.
This post was originally published in College of Humanities and Social Sciences.