Newswire
Graduate student travel fund recipients give thanks
Three former travel fund recipients share their stories and explain why #GivingPack is so important.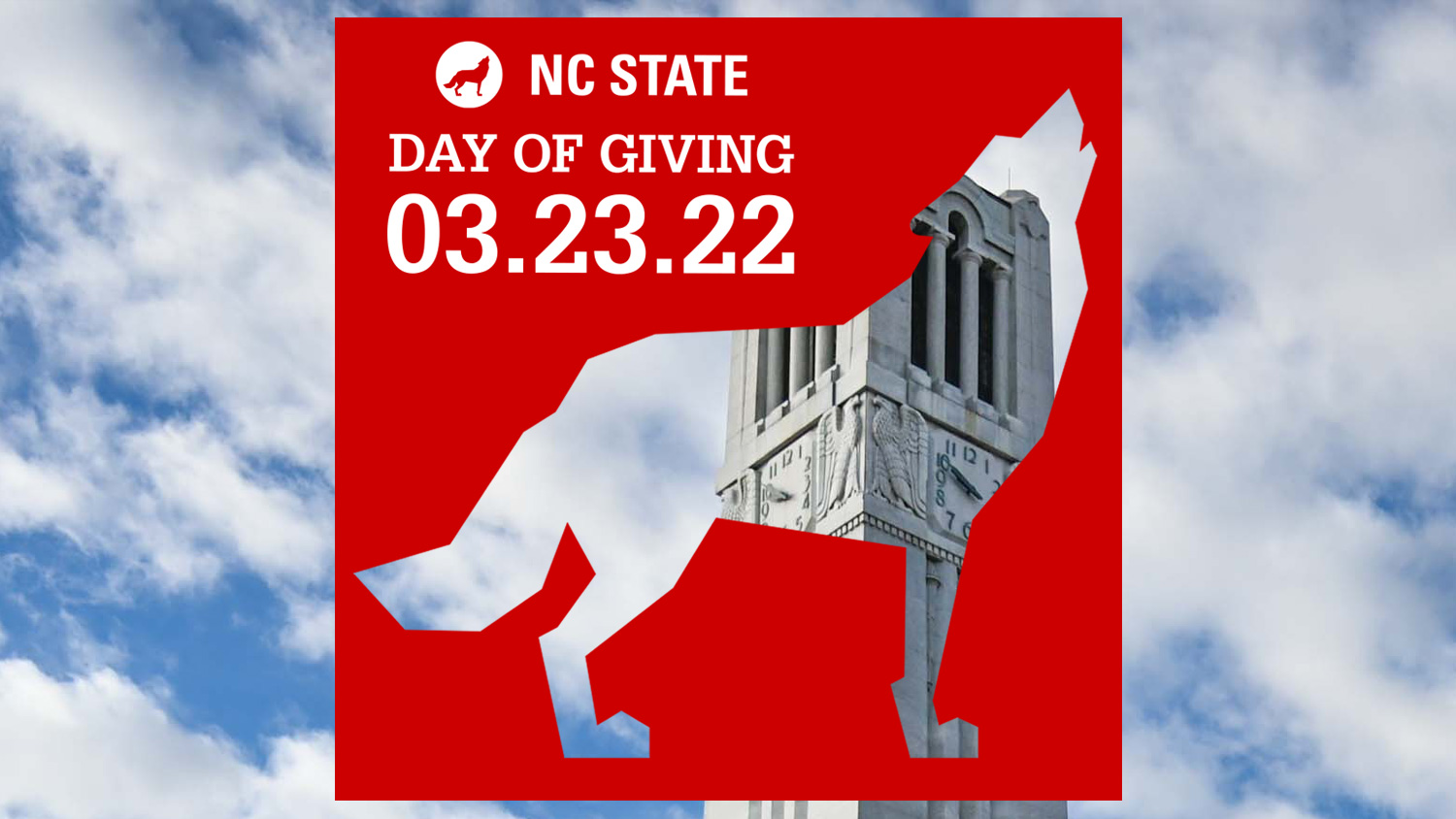 NC State Day of Giving is an annual, daylong fundraising event that takes place on March 23. For 24 hours, the Wolfpack comes together to help NC State achieve more: creating greater opportunities, providing broader educational access, fostering bolder visions and conducting more innovative research. Funds raised will help us meet students' most urgent needs, increase scholarships to keep education accessible to people from every financial background, invest in inclusion efforts and strengthen the infrastructure that supports our leading-edge research.
You help make graduate education extraordinary at NC State
Did you have the chance to attend a conference when you were in graduate school? Were you able to share your cutting-edge research with your peers? If you did, you certainly realize the value of those activities to your development as a student and a professional.
You can help graduate students achieve their goal of presenting their research at a conference through your gift to the Robert and Suester Sowell Graduate Student Travel Fund.
Created by Robert Sowell, former dean of NC State's Graduate School, and his wife, Suester, the Sowell Graduate Student Travel Fund enables students to participate in and present at professional conferences, whether in person or virtually. Conference participation is important for building valuable connections while also putting NC State's programs in the national and international spotlight. Your support ensures our graduate students can build their networks and develop critical professional skills.
Every gift tells a story
When a person feels moved to join us by #GivingPack, they're sharing part of their story — what matters to them about NC State, the impact the university has made on them and the impact they want to make. In turn, that gift empowers others to continue shaping their own stories.