About NC State
NC State University's Graduate School, Wilson College of Textiles Welcome Counselor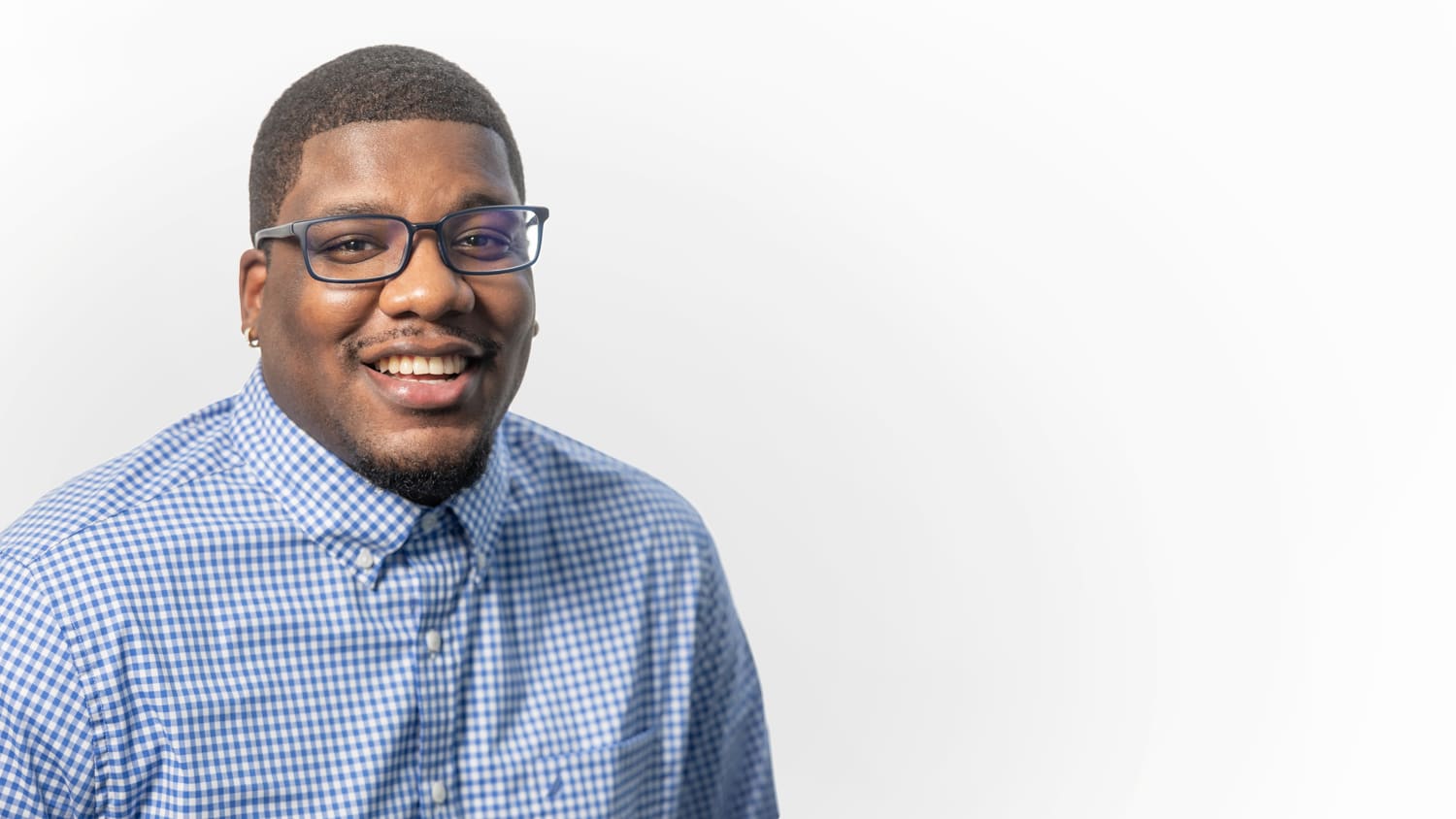 By Sarah Stone
A new embedded counselor at NC State University's Graduate School and Wilson College of Textiles will help to address the mental health needs of their students.
Through this new position, students enrolled either at the Wilson College or in one of NC State's graduate programs will be able to receive free counseling services just steps away from their classrooms. It's the result of problem-solving and partnership between the Provost's Office, the Wilson College of Textiles, the Graduate School and the Counseling Center. 
"Given the demand on campus for mental health resources, this partnership to create an embedded counselor position is a critical step in expanding the capacity of the Counseling Center," Graduate School Dean Peter Harries says. "Furthermore, this approach allows a counselor to better understand and focus on the specific issues and challenges both Textiles students as well as graduate students face.
Bredell Moody's position is made possible through a variety of funding sources, including the Wilson family's transformational college-naming gift. The Wilsons, a multi-generational NC State textiles family, generously contributed $28 million to the North Carolina Textile Foundation in 2018 to name the Wilson College of Textiles in perpetuity. This unrestricted gift directly supports the college's strategic priorities and areas of greatest need, including this critical position. Additional funding is being provided by the Executive Vice Chancellor and Provost's Office and the Graduate School.
"The chancellor, provost and all the deans are committed to continue to build the strongest feelings of belonging and community that we can – feelings that are based on tangible support," Wilson College Dean David Hinks says. "Our focus on expanding and embedding counselors to support our whole community, whether student or employee, is just one tangible example of a broader initiative that we are all passionate about implementing in our community."
Moody has a leg up in understanding the needs of NC State students, as he is in the process of earning a Ph.D. in Counseling and Counselor Education from the institution. He enters this position with over five years of counseling experience, most recently as a behavioral wellness therapist at Avance Psychiatry in the Research Triangle area.
His additional experience counseling adolescents both at the Renew Counseling Center in Fayetteville and NC State make him especially equipped to address student challenges and concerns.
What students need to know
Who is eligible for counseling with Bredell?
Any student enrolled in the Wilson College of Textiles or in a graduate program is eligible. Bredell can also consult with staff or faculty about a student.
When and how can I sign up for counseling?
Bredell is currently undergoing an onboarding process and will start meeting with students in early March. Then, you'll have two easy options to sign up:
Sign up for an appointment through the Counseling Center's "getting started" page.
Attend a drop-in session (times to be determined). Once drop-in days and times are finalized, this story will be updated and an announcement will be made.
Where is his office?
Office 4420c in the Textiles Complex.
How much do appointments cost? Will it be covered by my student insurance?
Insurance will not be billed. There is no cost for appointments with Bredell.
What can Bredell help me with?
He can provide both individual and group counseling and is also equipped to help with crisis response. Since he's not a psychiatrist, he won't be able to prescribe you medication, but he can refer you to a psychiatrist or any other services you might need.
Other mental health services are available
In addition to this embedded counselor, a number of new initiatives at the university level aim to provide students with better access to mental health services. In December, Chancellor Randy Woodson announced a new partnership with the teletherapy provider AcademicLiveCare. All degree-seeking students at the university can request up to 12 free counseling sessions with one of AcademicLiveCare's licensed counselors over the course of a year. Students do not need a referral from the Counseling Center to access these services.
The university also provides mental health resources and services for faculty and staff. In addition to resources offered through the Faculty and Staff Assistance Program, State Health Plan members have access to mental health coverage and additional resources via the Behavioral Health Resource Center. Employees can use the resource center to find a provider; some can be seen for a $0 copay under the Clear Pricing Project.
This post was originally published in Wilson College of Textiles News.