Alumni Success
Alumni Spotlight: Yolanda Wilson '18EDD Named President of the College of Southern Maryland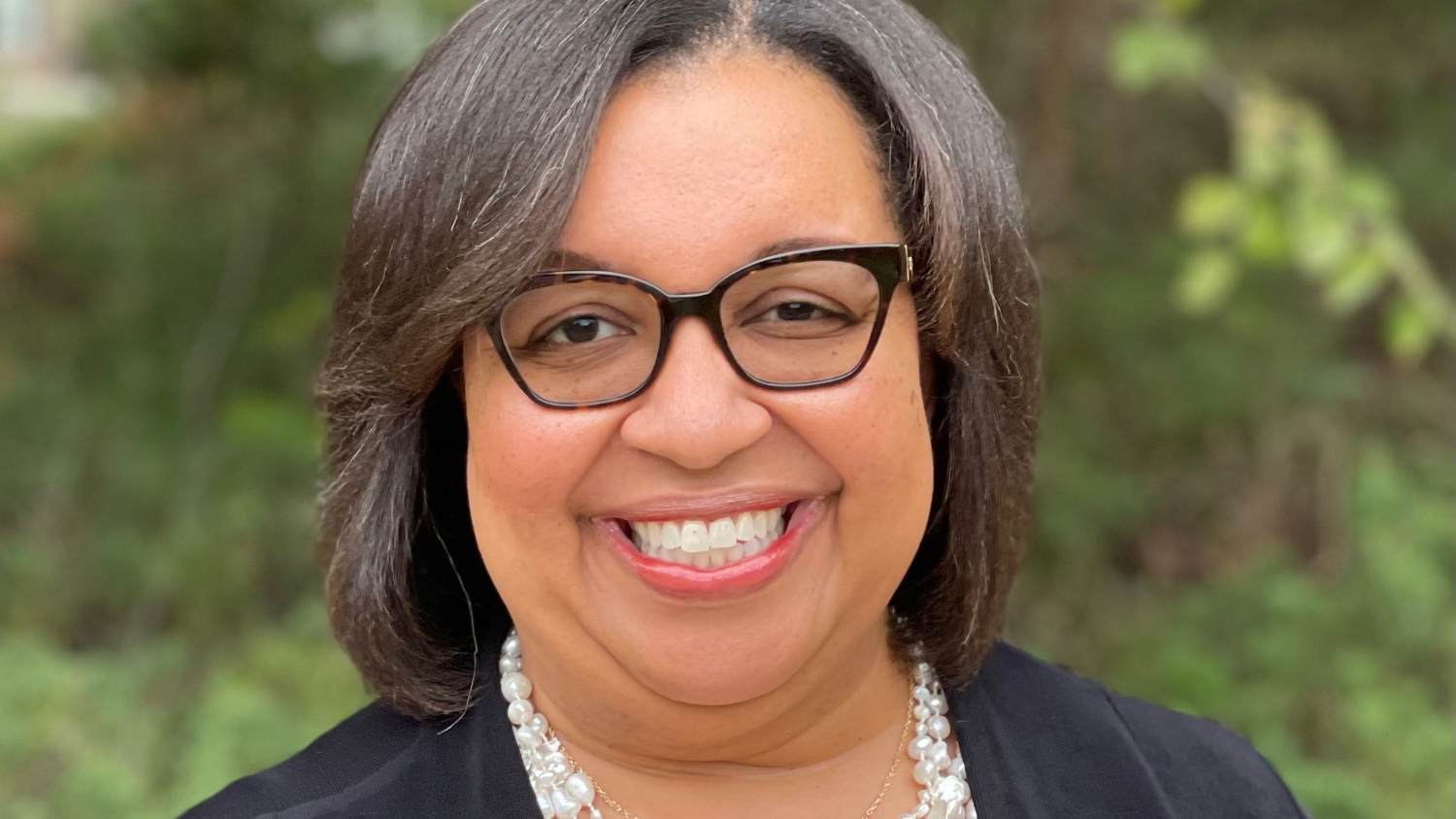 Yolanda Wilson '18EDD first fell in love with community college education as an adjunct faculty member when she realized the transformative role she was able to play in supporting adult learners.
Her respect for community colleges only deepened when her husband suffered a work-related injury and turned to their local community college for retraining and upskilling. Up close, Wilson saw how his dedication to earning a degree inspired their two of their sons, both of whom are now enrolled at NC State University.
"The impact of the community college on our family's success did not end with my husband. It was generational, and I knew then that it wouldn't just be something that I did for a short duration," Wilson said. "I realized it was what I wanted to do forever. I wanted to make sure that the students who came through our doors had every opportunity for success and an assurance that we were going to rally around them and give them every resource and every source of support to get across the finish line."
Now, Wilson, who earned her doctoral degree through the NC State College of Education Department of Educational Leadership, Policy and Human Development's Community College Leadership concentration, is playing an important role in providing that support as the new president of the College of Southern Maryland (CSM).
"I am honored to be the sixth president of the College of Southern Maryland and work alongside the amazing faculty, staff, community leaders and board members who are very invested in the success of our students, our southern Maryland region, and the tremendous impact and legacy of our institution," Wilson said.
Michelle Bartlett, associate teaching professor and faculty scholar at the College of Education, said it could not be a better fit for her former student.
"Yolanda was prepared for this role," Bartlett said. "She has the integrity, experience, leadership skills and heart for the mission of community colleges. Yolanda is driven by purpose, and I have no doubt she will move needles for the students and those working at the college and have a tremendous impact on the community."
Wilson started her presidency in January, and her theme for the year, based on an African proverb, is: "If you want to go fast, go alone; if you want to go far, go together." For Wilson, that has meant a focus on community building. She has worked to re-engage with stakeholders, held open office hours at a variety of campus locations, started a newsletter and invited employees from across the CSM's four campuses to lunch.
"It allows me to connect with all of our employees to let them know that everyone throughout the organization has value and their perspectives matter," Wilson said.
Wilson has gone on listening tours at the college's campus locations, and she conducted an employee survey to determine organizational strengths and opportunities, as well as to identify areas of focus.
"My goal has been to listen, to learn, to engage, to build relationships and connections, and to make sure that people at all levels of the organization feel that they are a part of the success of our college and that we're going to create a vision together of what that looks like," Wilson said.
As part of that, Wilson also reached out to the NC State College of Education's Belk Center for Community College and Research to dive deeper into the results of a PACE survey the Belk Center conducted for CSM last year.
"It's wonderful to have that Belk Center connection and further delve into the organizational themes that will shape our strategic direction in the future," Wilson said.
Wilson credits the time she spent at the NC State College of Education, especially her time as a DREAM Fellow, with preparing her for the new role.
"That happened through NC State, attending my first Achieving the Dream conference," Wilson said. "Now, I'm going to work at an Achieving the Dream institution. That's a full circle moment, but the seeds were planted right there at NC State."
Wilson said she also benefited from the way the College of Education's doctoral program was designed for real-world application.
"Yes, it's about achieving that educational milestone, but I think even more so, it's about what you do once you complete the milestone and how you apply it to make a difference in the communities and organizations in which you are privileged to serve." Wilson said. "That's what the faculty really prompt you to think through."
For Wilson, who grew up in Maryland, stepping into the role of president at the College of Southern Maryland is an opportunity to make a positive difference in the place she calls home.
"The thought of being able to go back and really make a meaningful impact in a community that has so deeply and profoundly impacted me is just such a gift," Wilson said.
This post was originally published in College of Education News.