A2i Immersion Week Introduces PhD Students to Industry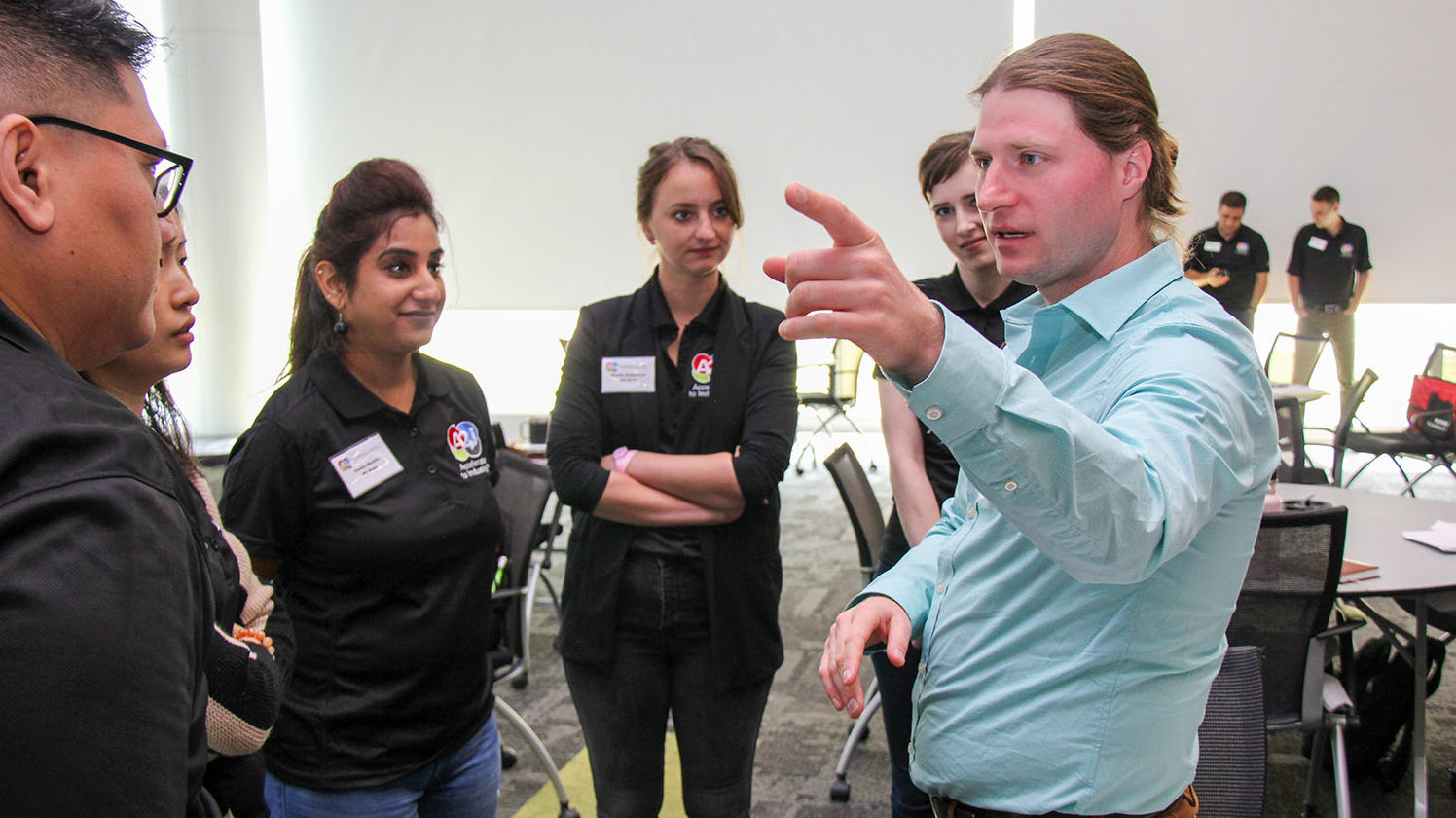 This week, more than 40 Ph.D. students and postdoctoral scholars from NC State will have the opportunity to learn what it's like to have a career in industry. The group is participating in the Graduate School's third annual Industry Immersion Week, part of the Accelerate to Industry (A2i) program.
The Graduate School's A2i program provides graduate students and postdocs with opportunities to explore careers in industry and to develop cross-functional skills. It is offered by the Graduate School's Professional Development Team and industry sponsors.
The focus of the program is critical for students and postdocs, at a time when fewer are finding tenure-track faculty positions. The good news is that companies across major industry sectors are eager to hire those with doctoral degrees who demonstrate strong technical expertise and business talent.
Since its launch in 2017, A2i has continued to grow. For the first time this year, NC State hosted the A2i Summer Institute, aimed at offering the program to other universities. In June, 22 individuals representing 15 universities from across the United States and Canada came to NC State to learn more about A2i and explore how to implement the program on their own campuses. The group included graduate school deans and assistant deans, as well as professional development leaders for graduate education.
A2i also plans other activities for NC State graduate students, which may include industry site visits, internships, leadership series, and interdisciplinary team projects with companies to develop solutions to real world, industry-specific problems.
Industry Immersion Week participants will experience a range of opportunities: networking with representatives from a variety of industries; getting feedback on their resumes, LinkedIn pages and elevator pitches and having professional portraits made. In addition, participants will work on interdisciplinary group projects designed to help them understand how to translate ideas into commercially viable products, services and technologies.
New industry sponsors for the week include MedPharm, Bayer and Q2. They will join continuing sponsors ABB, LORD Corp., Eastman Chemical Co. and BASF. Representatives from each company will participate in activities throughout the week, and each company will host a lunch, where a company keynote speaker will discuss leadership best practices. Additional support comes from David Fiala of Google, a 2015 NC State Ph.D. alumnus and former president of the Graduate Student Association.
The week closes on Friday with group presentations, along with an industry career fair and reception.
Keynote speakers for the week are:
Jessica Neil, senior director of scientific operations, MedParm Ltd.
David Fiala, security and privacy engineering lead, Google Brain Health Research, Google Inc.
Andrew Heidenreich, lead staff scientist, electric materials group, LORD Corp.
Scott Armentrout, director, applications and external innovation, Eastman Chemical Co.
Peter Eckes, president, BASF Bioscience Research
Learn more about A2i offerings and fill out an interest form