Academic Packways: Academic Faculty Application Preparation for Graduate Students & Postdocs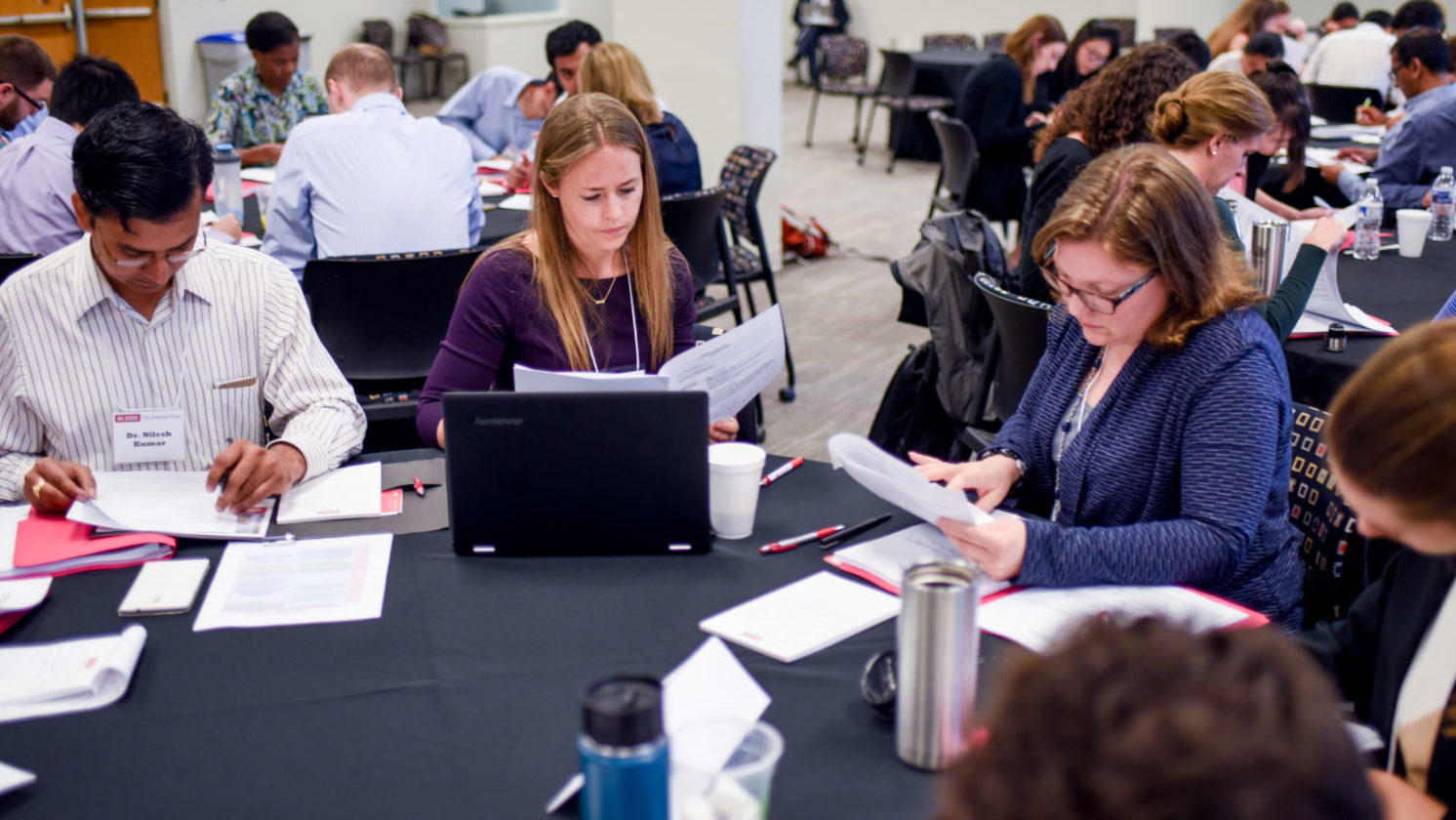 It's no secret that the academic job market is highly competitive. Crafting a compelling dossier of application materials takes time—and benefits from expert guidance. Academic Packways, hosted by the Graduate School's Professional Development Team, is here to facilitate that time and provide that guidance.
What is Academic Packways?
A holistic two-day event featuring working sessions, presentations, panels and networking
Featured topics include search committee considerations, negotiation strategies, time management tips, career planning and more
Faculty and staff experts come from a variety of disciplines and institutions
Participants receive feedback on all major components of the academic job application: cover letter; CV; and teaching, research and diversity statements
When and where will it be held?
Thursday, June 4 and Friday, June 5 from 8 a.m. to 5 p.m.

2018 Academic Packways Trainee working

We are going virtual and free this year! All sessions will be hosted through Zoom
Who should participate?
Late-stage doctoral students (ideally within one to two years of the academic job market)
Postdocs who are currently on the job market
Value of the program
Lucie Guertault, Ph.D., now an Assistant Professor in the Department of Biological and Agricultural Engineering at NC State participated in Academic Packways as a postdoc in 2018. She shared with us the value she received.
"[The] program really helped me kickstart my job search. Preparing drafts for the application material for the workshop allowed me to reflect on my academic journey so far, identify areas to improve and articulate my expertise with my future research program. These drafts were very useful when I started my applications."
"Panel discussions during the workshop were really informative and helped me get a better idea of what type of jobs and institutions I wanted to work at. This workshop also allowed me to meet fellow postdocs and great mentors from the graduate school to add to my support network."
"After taking this workshop, I feel very close to being ready to start applying for faculty positions."
What are the next steps?
Fill out an application by April 17. If we need to limit the size of the group, we will consider each candidate's proximity to the job market and answers to the open-ended questions
Expect to hear back from us by April 24
Submit drafts of job market materials by May 15 (if accepted into the program)
Whom should I contact with questions?
Vanessa Doriott Anderson, Senior Director of Professional Development Programming