ImPACKful Tips
Investigating Opportunities
The value of informational interviews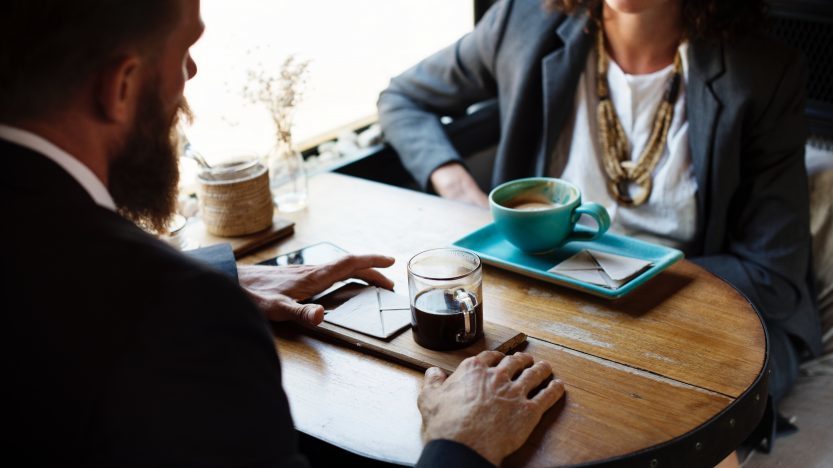 During the summer of 2020, Srivatsan Ramesh, a Ph.D. candidate in the Department of Chemical and Biomolecular Engineering spoke with a former graduate student from his program, Dr. Daniel Morales, to learn more about his career journey.
Below, Srivatsan reflects on the value of conducting informational interviews with former NC State graduate students and postdocs and encourages his fellow trainees to capitalize on such opportunities to connect with alumni.
Srivatsan's Reflections
This opportunity to interview NC State alumni and discuss their careers offered clarity on the multitude of career paths open to graduates with similar educational backgrounds to my own. The process required initiating conversations with strangers, which has always been a challenge for me.
This format provides a great platform to meet professionals and ask questions one may have about the path beyond graduate school.
Engaging with NC State Alumni is Not as Intimidating as You Think
Although I was initially hesitant and skeptical of not receiving any replies when reaching out, I took a leap of faith and messaged three contacts provided by the Office of Postdoctoral Affairs. Two of the individuals responded and one agreed to speak with me.
The interview was seamless and fairly informal, more like a chat at a coffee shop. Prior to the interview, I confirmed my interviewee was comfortable being recorded over zoom. This was much appreciated as it allowed for easier transcription of his advice after our conversation. It also ensured we were both engaged in the moment.
Some interviewees may be more willing to have the conversation recorded than others. Regardless, though, staying engaged in your conversation with them is critical to maximize your experience.
Leveraging Connections for the Next Step in One's Career
As I enter the final phase of my Ph.D., I hope to maintain and nurture the invaluable connections I have made during this process. The informational interview experience has given me a direct view into the challenges and merits of specific career trajectories. They are now an asset I shall cherish always and have helped me become more cognizant as a future job applicant.
Additionally, these interactions have contributed significantly to the development of key communication skills that are often missed by engineering graduate students. They have helped acclimatize me to the process of virtual networking as well.
Beyond the personal growth I've received from taking part in informational interviews, the cherry on the top of my experience was being able to document and share what I learned from my conversation with everyone at NC State.
I sincerely hope current NC State graduate students and postdocs take advantage of informational interviews as they prepare for the next stage in their professional pursuits.
Tool to Help You Conduct Informational Interviews of Your Own
Are you a current NC State graduate student or postdoctoral scholar?
The Graduate School Professional Development Team along with the Office of Postdoctoral Affairs has developed an online form to help connect you with alumni and guide you through the informational interview process. We look forward to helping you grow your network, learn about career paths, and share your insights with the rest of the Pack!