Accelerate to Industry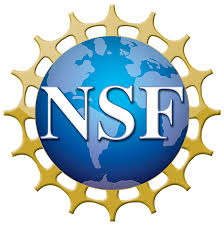 To transform graduate education, we've designed a bold, new approach to workforce readiness: Accelerate to Industry (A2i)™.  Our Accelerate to Industry program is funded through a National Science Foundation Innovations in Graduate Education (IGE) grant.
With A2i, graduate students can explore the ample employment opportunities with industry companies here on our NC State Centennial Campus, in North Carolina and across the US. They can develop the business, leadership and communication skills that companies seek.
Accelerate to Industry is funded by the National Science Foundation through an Innovations in Graduate Education grant.
One of our signature programs, the annual Summer Immersion, introduces participants to potential careers in industry through an intensive week-long experience. Scroll down to learn more about this year's Immersion Week or visit the Apply webpage starting on March 1 to apply for this event.
Want to participate in A2i activities?

Follow the link below to complete an interest form to learn about future A2i opportunities.

A2i Interest Form
Subscribe to the Professional Development Newsletter

Our mission is to show NC State graduate students, postdocs, and alumni the wide range of available industry careers, to help them secure industry jobs, and to empower them to hit the ground running in the corporate environment by demonstrating key competencies that are not usually learned through graduate training.
Transforming Graduate Education
Regardless of your discipline or graduate degree level, the A2i approach will support your ability to make the academia-to-industry transition through a variety of modules that offer a range of training experiences.
These modules can be completed in any order, and you will experience the benefits of A2i by completing any one, without necessarily completing all of them.
A2i modules offer a broad range of activities that will expose you to numerous companies that span the major industry sectors, to insights into corporate culture, to tactics that can be used to secure jobs, and to strategies that will support your long-term career success.
Key features:
Multidisciplinary team projects completed in collaboration with industry companies
Leadership presentations from renowned industry professionals
Company site visits and company fairs
Internships and networking sessions
Development workshops and career panels
Professional photo sessions
The professional skills I developed and the knowledge I obtained during the Industry Immersion Week at NC State helped me build confidence for transition to my new academic career, and enabled me to interact more effectively with people in my workplace, industry, and beyond. The Industry Immersion Week is a powerhouse to unleash your potentials, and to Think and Do! – Naim Montazeri, Ph.D. (Assistant Professor of Food Virology, University of Florida)
A2i modules will also offer you training in the following key business and professional areas:

Moreover, A2i modules include opportunities for you to receive support in the following areas:
Personal branding and networking
LinkedIn use and interviewing
Resume and cover letter writing
Personal and research elevator pitches