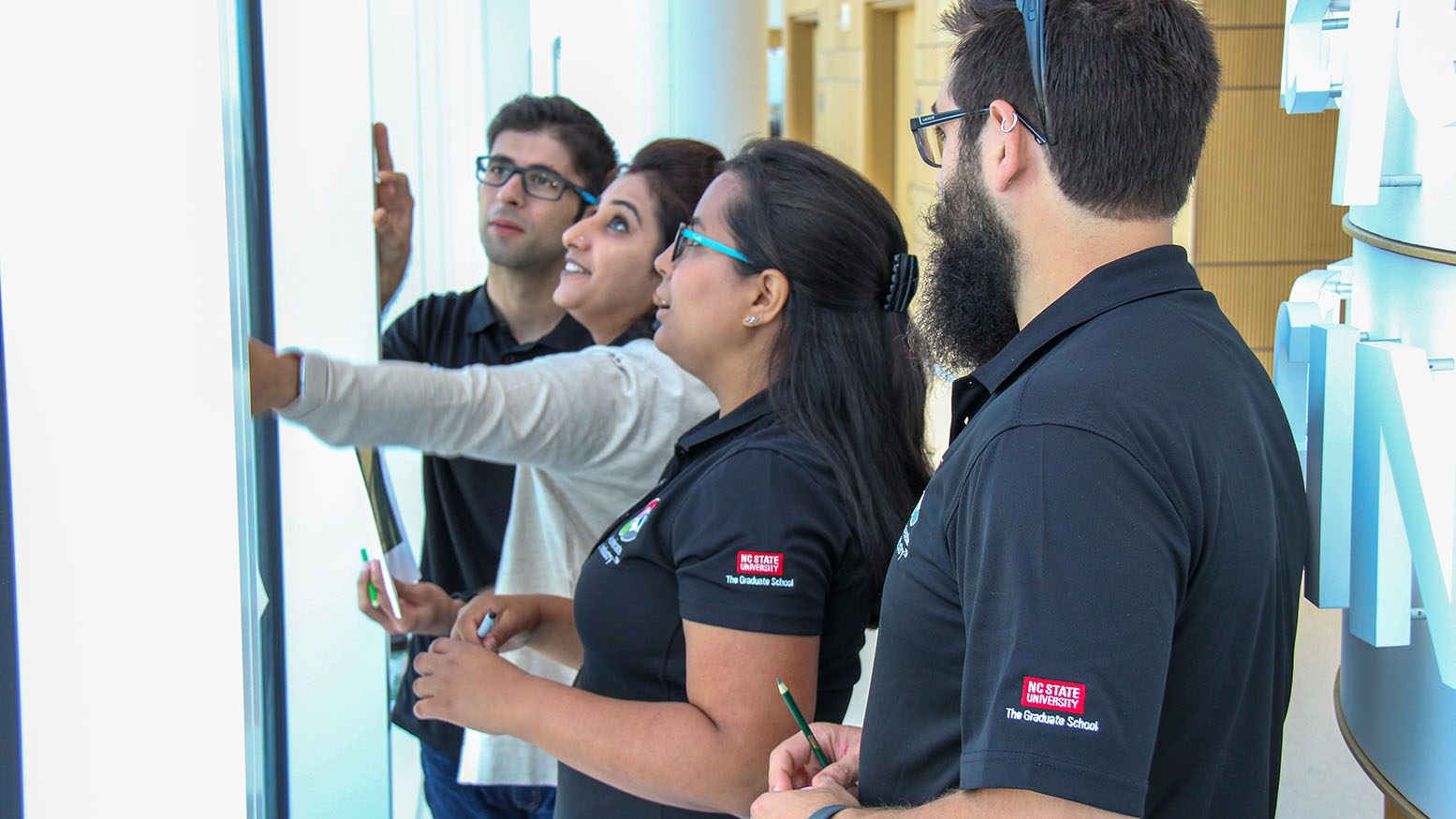 We've designed a bold, new approach to workforce training for graduate students: Accelerate to Industry (A2i)™. With A2i, graduate students can explore the ample employment opportunities with industry companies here on our NC State Centennial Campus, in North Carolina, and across the US. They can develop the business, leadership, and communication skills that companies seek.
Our Accelerate to Industry program is funded through a National Science Foundation Innovations in Graduate Education (IGE) grant.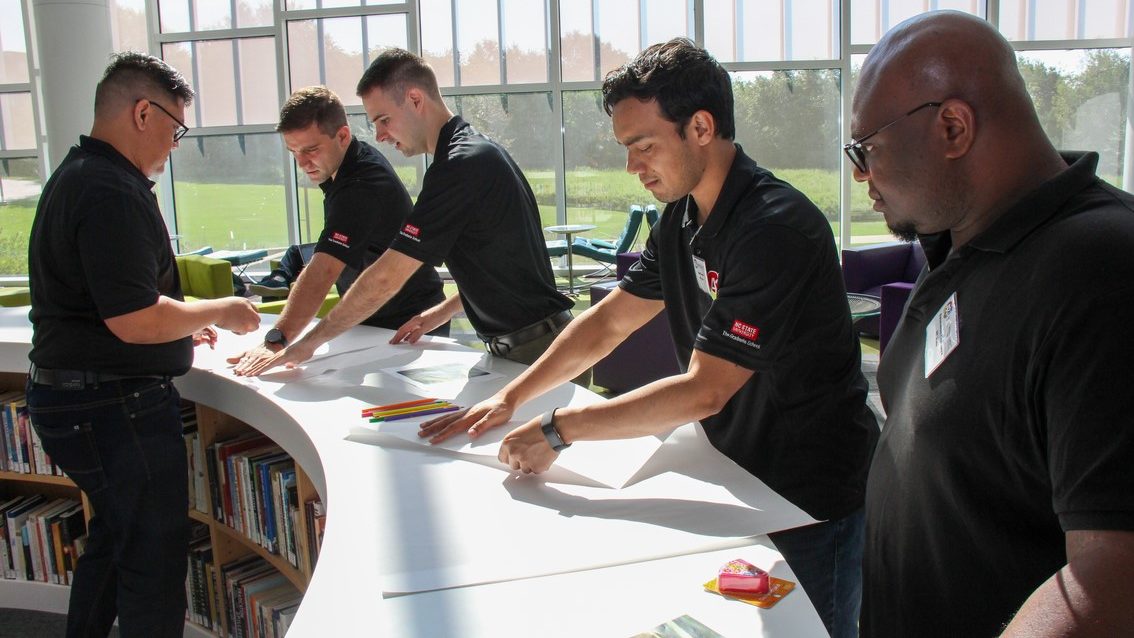 Our Mission
Prepare NC State graduate students, postdocs, and alumni for the wide range of available industry careers
Help our graduate students secure industry jobs
Build a program that serves as a touch point for more long term collaborative relationships between industry and universities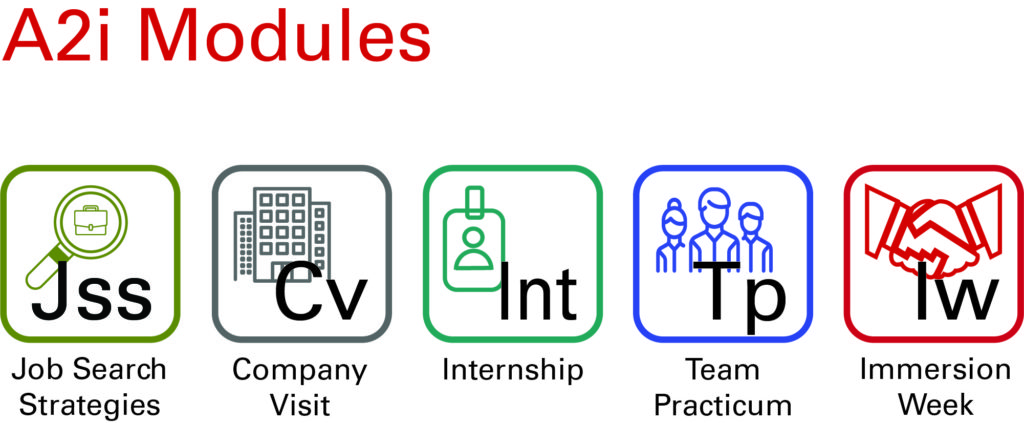 These modules offer you the opportunity to engage with A2i at all stages of your graduate career. We recommend starting with Industry Job Search Strategies early and finishing with Industry Immersion as you complete your degree.
Outcomes
During the Summer of 2020, North Carolina State University held their first virtual A2i Job Search Strategies Session open to all our Academic Partners. Overall, a total of 375 trainees were served across 18 different institutions.
A2i Industry Job Search Strategies
Improvements in Key Competency Areas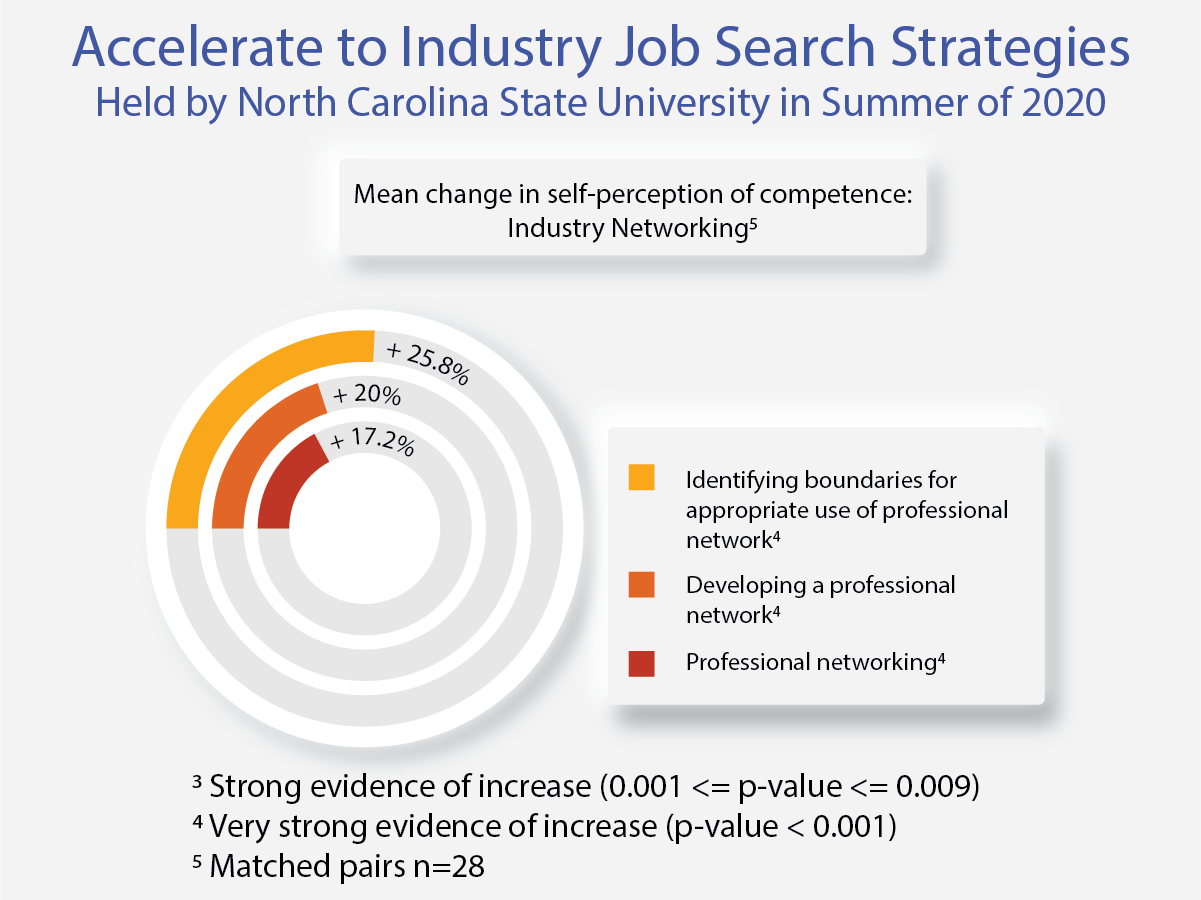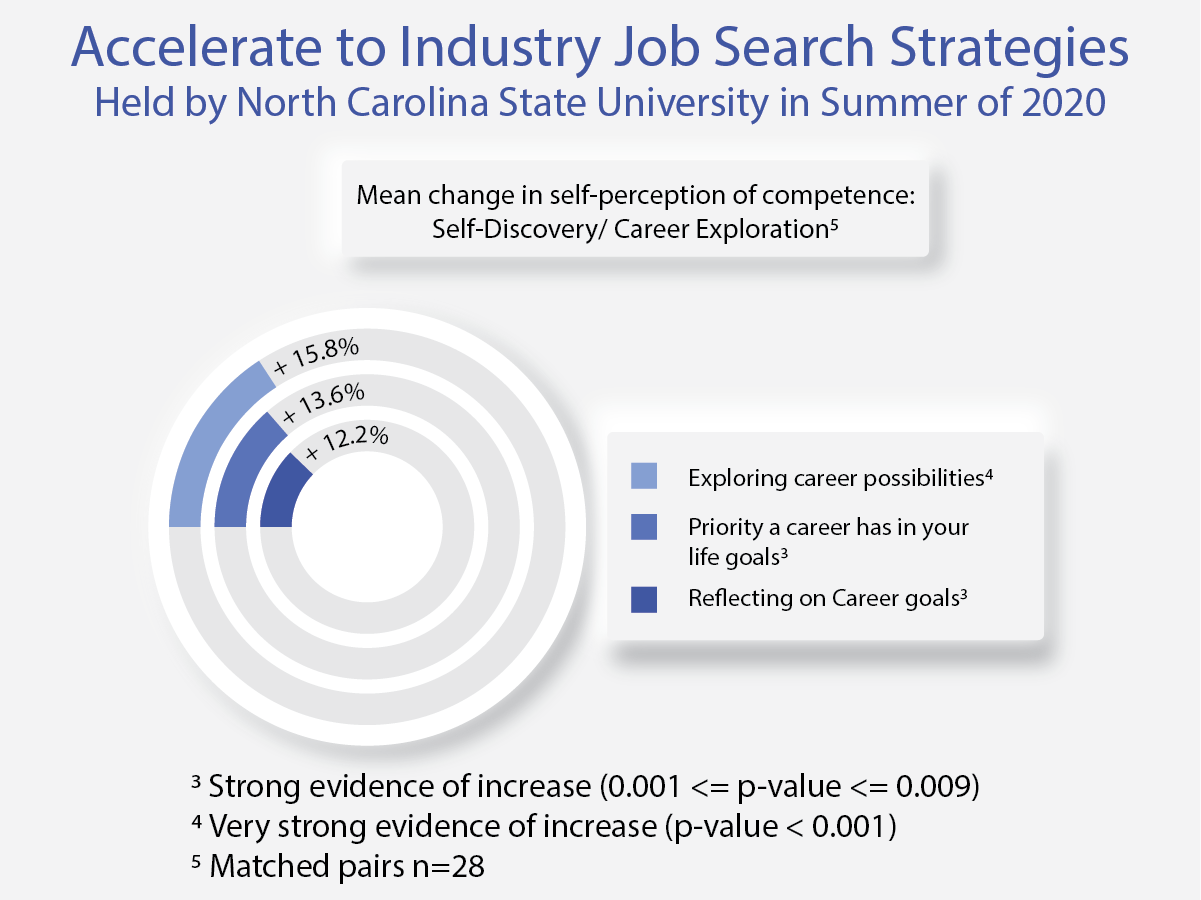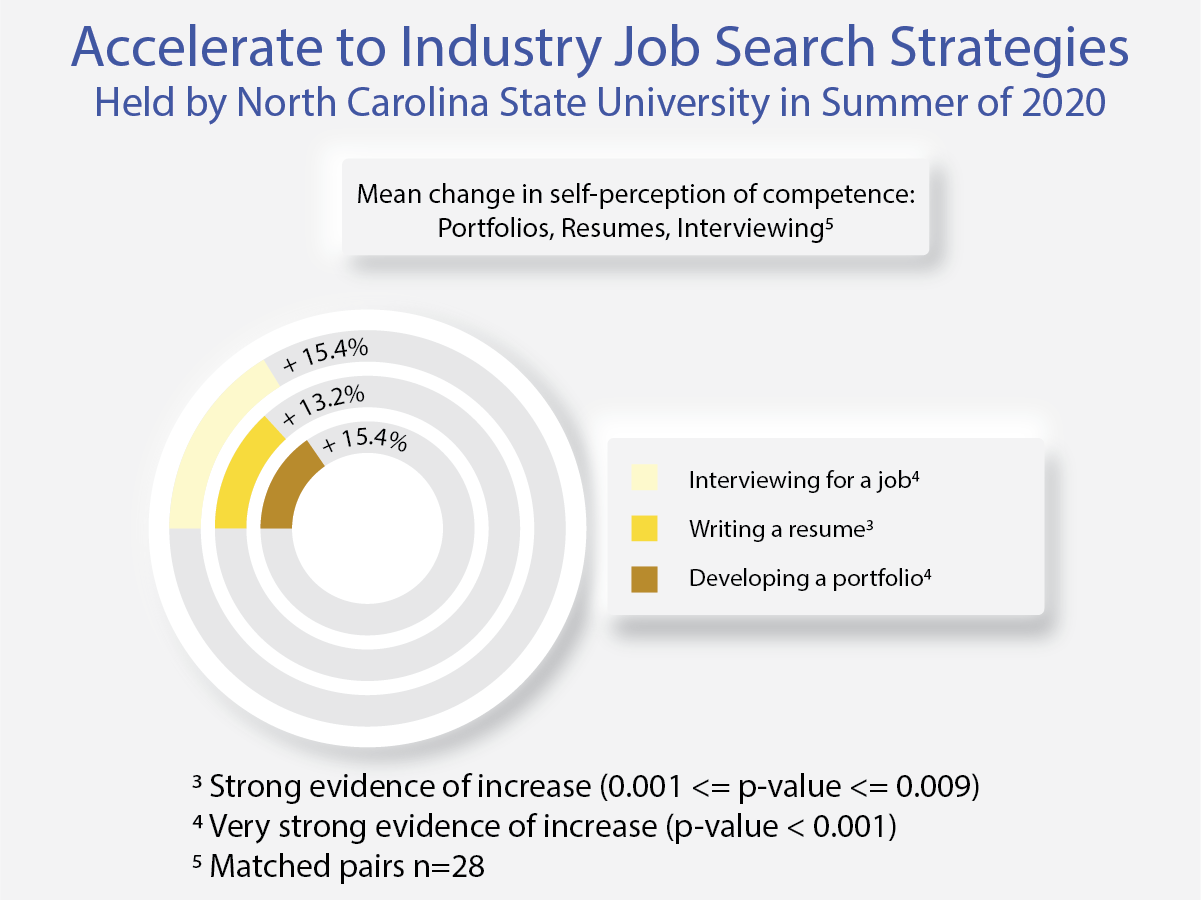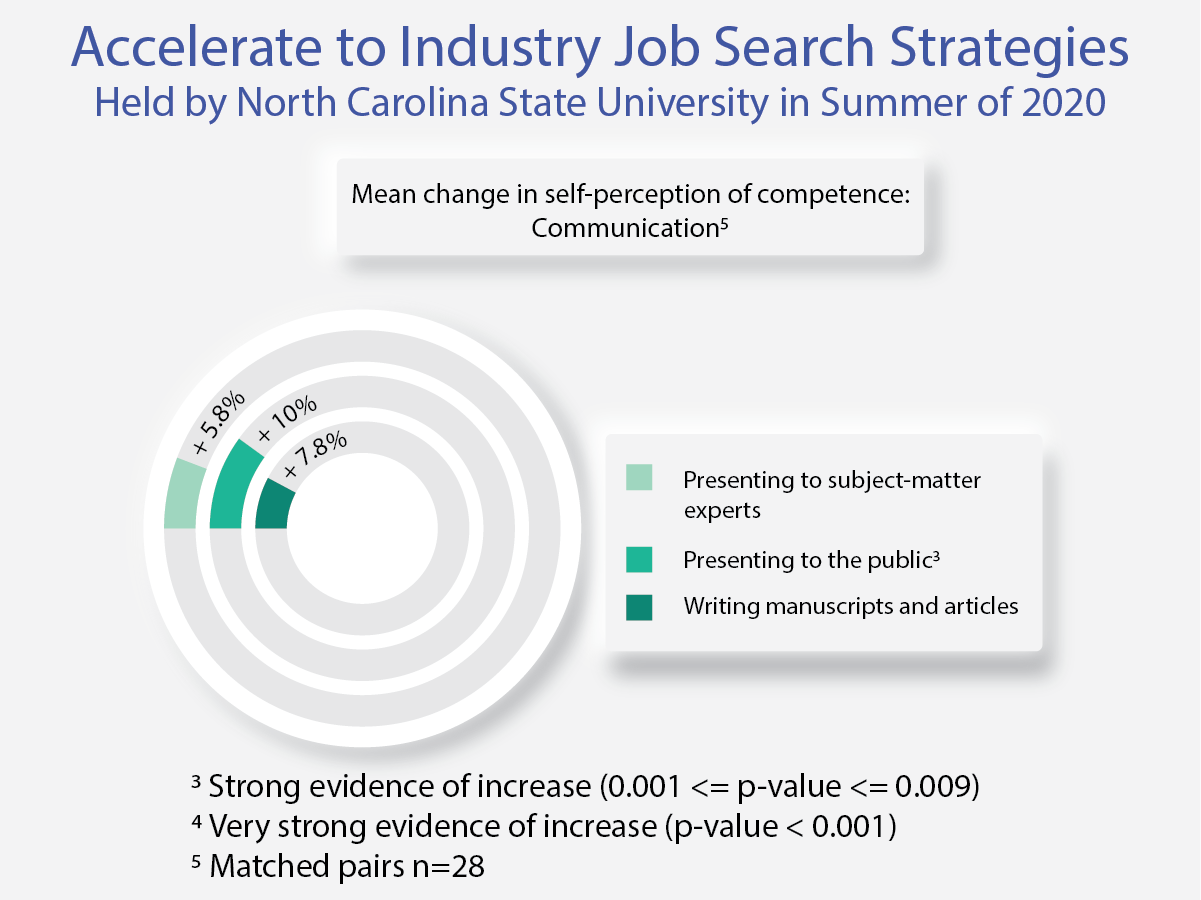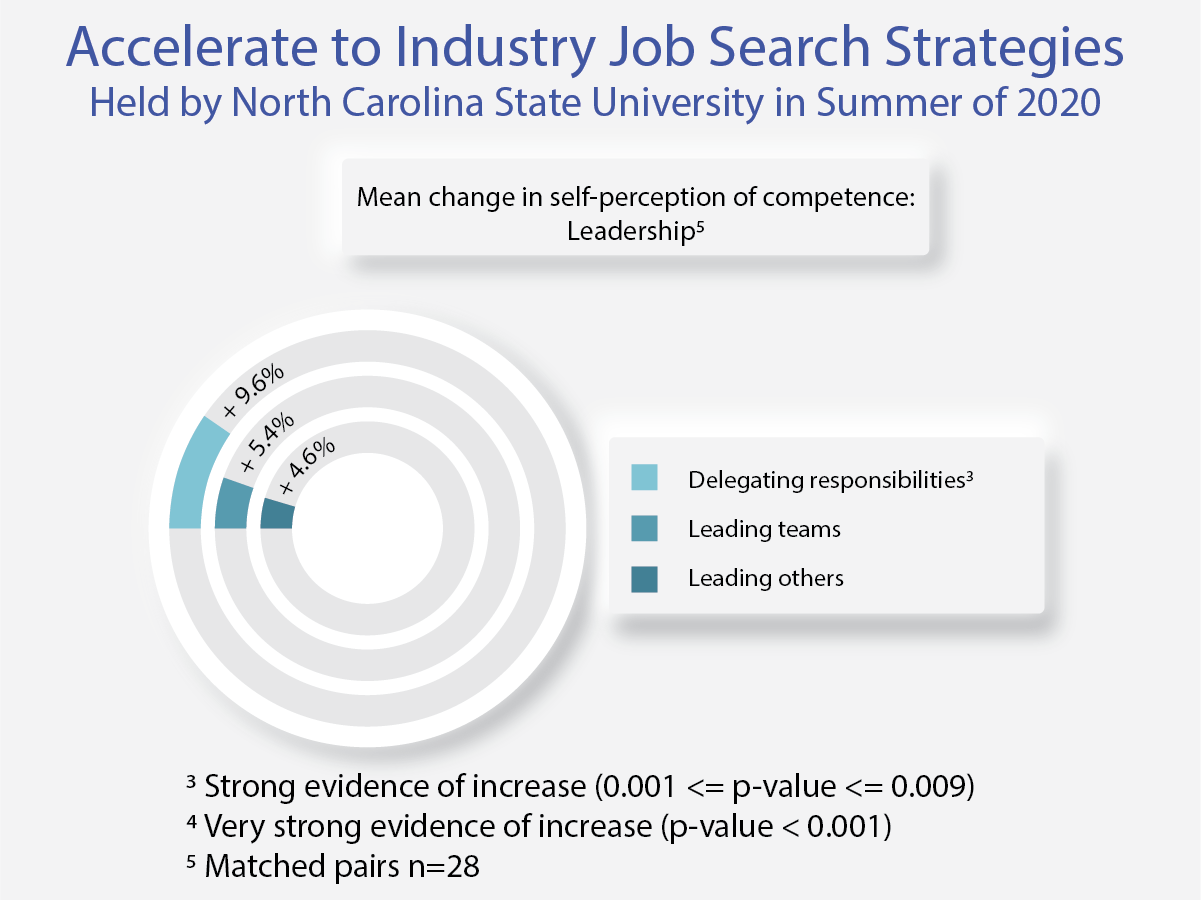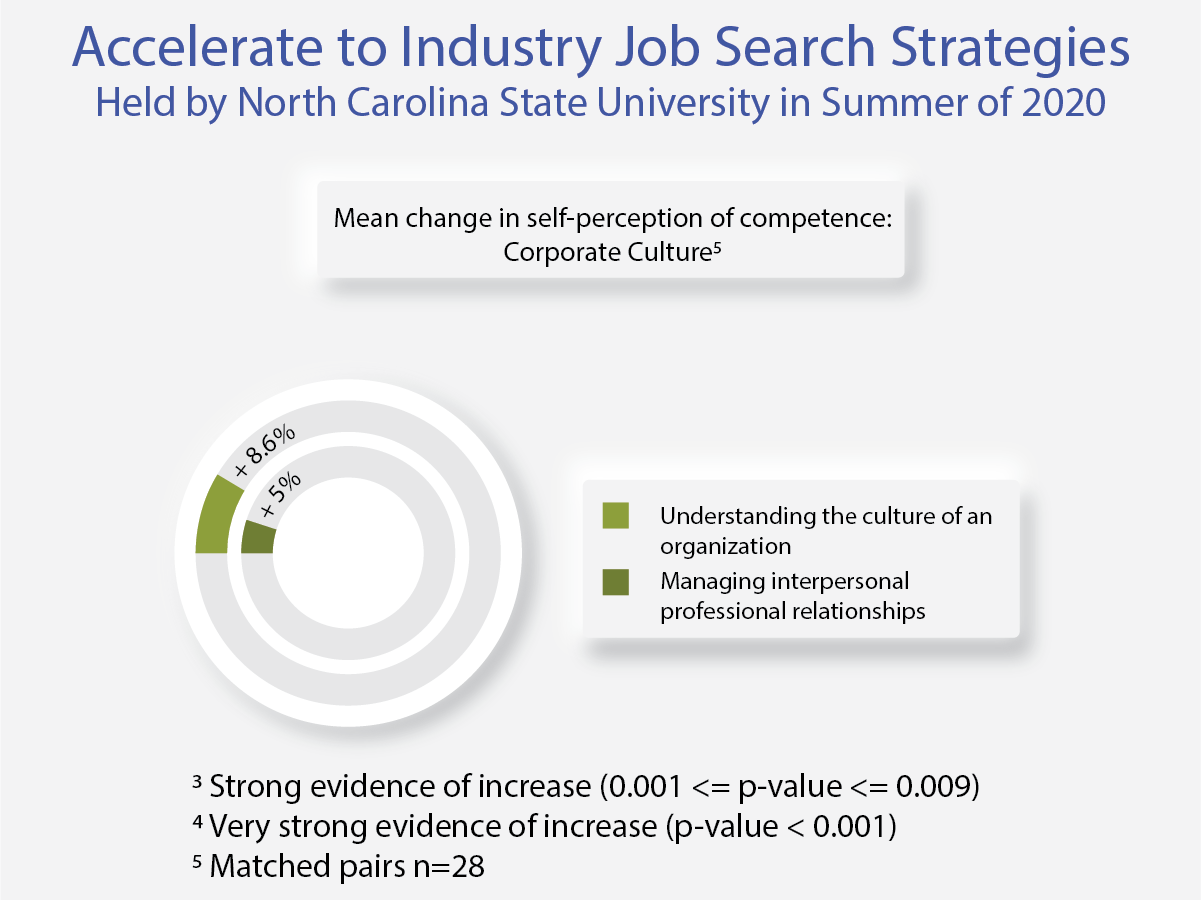 Laura Demarse, Joe Aldinger, Peter Harries, and Dave Shafer, "Accelerate to Industry," National Science Foundation, Innovations in Graduate Education award #1855978. (unpublished data, December 8 2020), Qualtrics surveys.
The professional skills I developed and the knowledge I obtained during the Industry Immersion Week at NC State helped me build confidence for the transition to my new academic career, and enabled me to interact more effectively with people in my workplace, industry, and beyond. The Industry Immersion Week is a powerhouse to unleash your potentials, and to Think and Do!

Naim Montazeri, Ph.D.

Assistant Professor of Food Virology, University of Florida
A2i modules will also offer you training in the following key business and professional areas:

Key features:
Multidisciplinary team projects completed in collaboration with industry companies
Leadership presentations from renowned industry professionals
Company site visits and company fairs
Networking sessions
Workshops on resume design, career exploration, LinkedIn, writing cover letters, interviewing, networking, and negotiating
Career and Human Resource panels
Professional photo sessions
We thank MedPharm, LORD Corporation, Q2, ABB, Eastman Chemical Company, Bayer, BASF, and all our partners for their support of the A2i program!