Tips on Writing an Effective Teaching Statement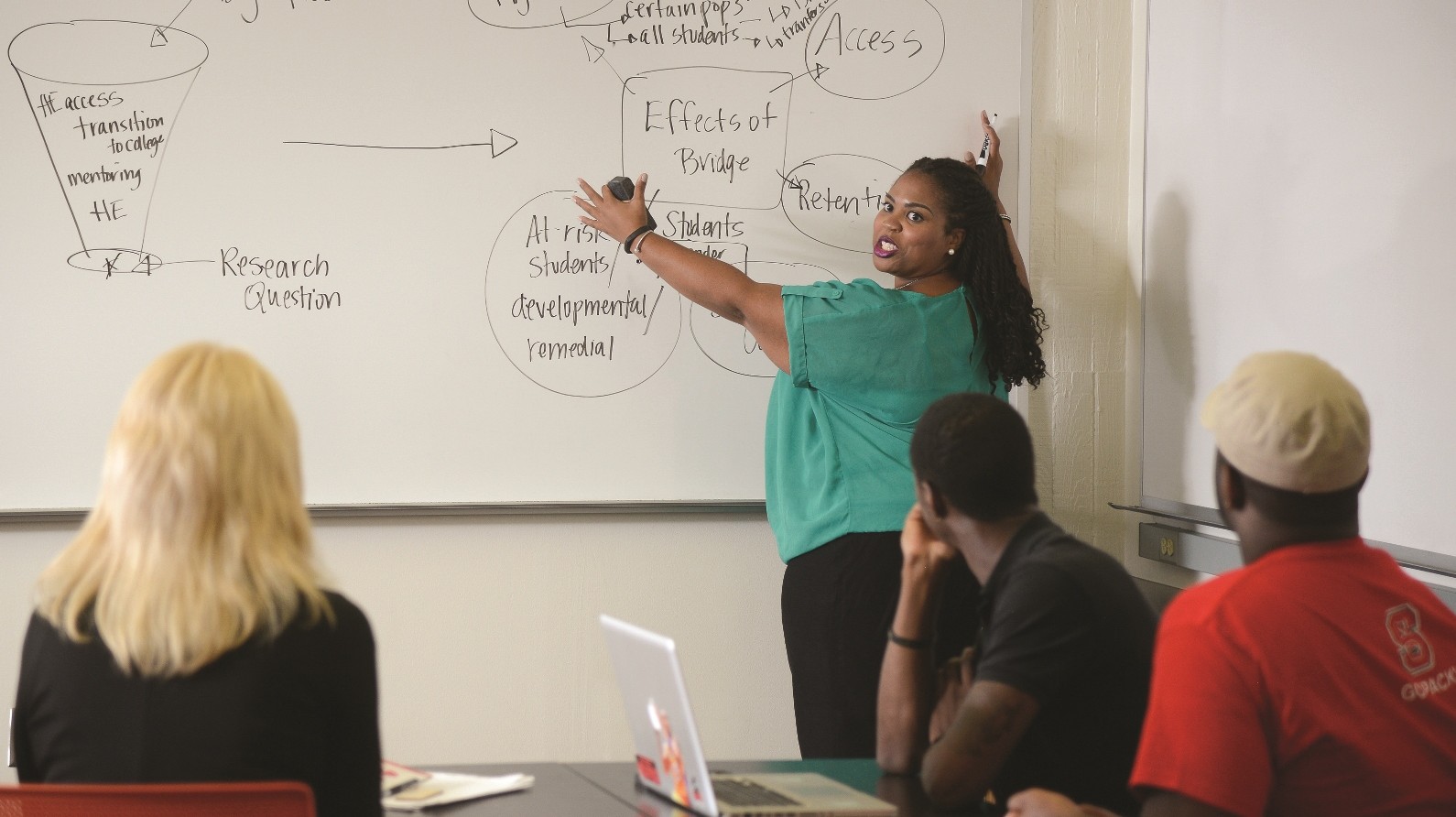 A teaching statement is a required application document for virtually all faculty positions. For many graduate students and postdocs who have focused exclusively on research, though, a teaching statement can be a challenge to construct.
What is a Teaching Statement?
A teaching statement is a personal document. It needs to contain your personal thoughts and experiences and include concrete examples of your teaching and mentoring style in the context of your discipline.
Some points you might want to include in your statement (taken from the Vanderbilt Center for Teaching):
Your conception of how learning occurs
A description of how your teaching facilitates student learning
A reflection of why you teach the way you do
The goals you have for yourself and for your students
How your teaching reflects your beliefs and goals
What, for you, constitutes evidence of student learning
The ways in which you create an inclusive learning environment
Your interests in new techniques, activities and types of learning
What if I Don't Have Much Teaching Experience?
Many research-focused trainees have not taught courses during their graduate school and postdoctoral training. They may have served as teaching assistants or given guest lectures but have not had to develop course syllabi, learning objectives, activities, and assessments.
While it seems impossible for a trainee with minimal teaching experience to construct a compelling teaching statement, that is simply not true. First, your teaching statement should be student centered (like your teaching!), which means focusing on the student outcomes you want to achieve through your teaching methods. In addition, you probably have more experience than you think. For example, you can pull from whatever teaching/mentoring experiences you have encountered in your graduate or postdoctoral training. This will probably include experiences outside the classroom, which is perfectly fine.
If you mentor students in lab on protocols or experimental procedures, you have done teaching. If you have engaged in outreach or extension, you have done teaching. If you have trained as a teacher through a hands-on program like the Graduate School Teaching and Communication Certificate, you have evidence-based knowledge to draw on. Highlight those experiences in your teaching statement.
The key to an effective teaching statement is to describe your teaching/mentoring experiences and what you learned from them in concrete and specific ways. This may also include things you learned not to do.
It is also important to reflect critically on your past, present and future experiences with teaching and describe how you will ultimately function as an effective instructor at the university you are applying to.
Reference Courses and Resources at Your Target Institution
As for all faculty application materials, a teaching statement should be tailored to the institution you are applying to. You need to do your research to determine the courses offered in the department you are applying to and consider which ones you think you are qualified to teach. Ideally, you will pick some "service" courses (i.e., intro courses the department offers to a wide range of students) and propose at least one higher-level speciality course focused on departmental majors or graduate students.
Thus, you should consult the course catalog at each institution you are applying to and list a few courses in the department you think you could teach. This action demonstrates to hiring committees your thoughtfulness and planning as you took the time to dig a little deeper into the program and envision yourself teaching there.
In addition, you will want to learn about teaching resources available at your target institution. Do they have a center for teaching and learning? If so, you may describe how you will engage with their programming and services to improve your teaching practice. Thinking ahead, most tenure reviews will evaluate (at least to some degree) your teaching effectiveness. So, being proactive in getting feedback on your teaching when you start is a smart move.
You can hopefully improve your teaching with time and show a nice upward trend in your course evaluations from your first year teaching to your intermediate first, second or third year pre-tenure review. Noting your willingness to take advantage of on campus resources for teaching and learning also demonstrates you have done your homework on your potential employer and are envisioning how you will use those resources to succeed in your faculty position.
Value of Teaching Experience Varies by Institution
If you have not utilized the Academic Career Readiness Assessment (ACRA), you should definitely check it out.
Researchers at the University of California, San Francisco, interviewed life science faculty at a variety of institutions —  teaching-focused, research-focused, and teaching & research-focused — about what they value in potential colleagues interviewing for faculty positions in the areas of teaching, research and publication record in addition to more subjective measures such as candidates' collegiality, recommendation letters and institutional "fit."
What came of those interviews? First, previous teaching experience is not a priority for research-intensive institutions. Not a single research-intensive faculty surveyed (note that the sample size was small) indicated significant responsibilities as a teaching assistant or more thorough experience (being fully responsible for organizing and teaching a course) was expected in faculty candidates.
In contrast, 2/3rds of teaching-intensive institution faculty surveyed mentioned they valued candidates being fully responsible for organizing and teaching a course with a comparable student population (i.e., undergraduates). Prospective candidates' familiarity with teaching practices also varied by institution type (see pg 2 of ACRA).
To summarize much of the data collected in the ACRA rubric development work:
Research-intensive faculty selected the same five core qualifications from the applicant competencies list: scientific vision, scientific independence, fundability, scholarship, and fit.
Teaching-intensive faculty selected: teaching experience, teaching philosophy, commitment to diversity, fit and collegiality.
Research- and teaching-intensive faculty selected: collegiality, teaching experience and teaching philosophy, mentoring and research with undergraduates, and scientific communication
So, the nature of the institution you are applying to will affect the type of qualifications valued in the faculty hiring process. As a baseline, assume that you need to demonstrate teaching competence.
Try to Learn More about an Institution from Those Working There
While you can find a large amount of data on departments and institutions online, including courses offered, resources available to new faculty and priorities for tenure review, some details can only be gleaned from talking with individuals working there.
As a final piece of advice, then, I would highly recommend you speak to assistant professors in departments you are planning to apply to to better understand the expectations of junior faculty in that department at that institution.
Speaking with new faculty is also a great way to learn about how newly hired faculty are supported. Do teaching responsibilities ramp up from year 1 to year 2? Are there resources in place to aid you in your teaching and research?
You could do this outreach in a manner that is respectful of assistant professors' time. If they don't get back to you, don't annoy them. Remember that they are busy people. However, you might be surprised with how many agree to a quick 15-20 minute phone call for you to ask them some thoughtful questions.
Some of your more detailed questions about the institution could wait for the job interview stage but if you can get some early details, they may help you determine how to prioritize your applications: if from your discussion with an assistant professor at a particular university reveals that the research and teaching priorities at that place fit well with your goals, you might devote extra effort to that application than for a place where the fit seems less than ideal.
Learning details about a place from what you can find on the internet, as well as from faculty working there, will not only allow you to develop more tailored materials, this process will also help you determine if working in that particular department and that specific institution fits with your own values and priorities.
More Resources
Example Teaching Statements: