Join Us for the Industry Job Search Strategies (JSS) Online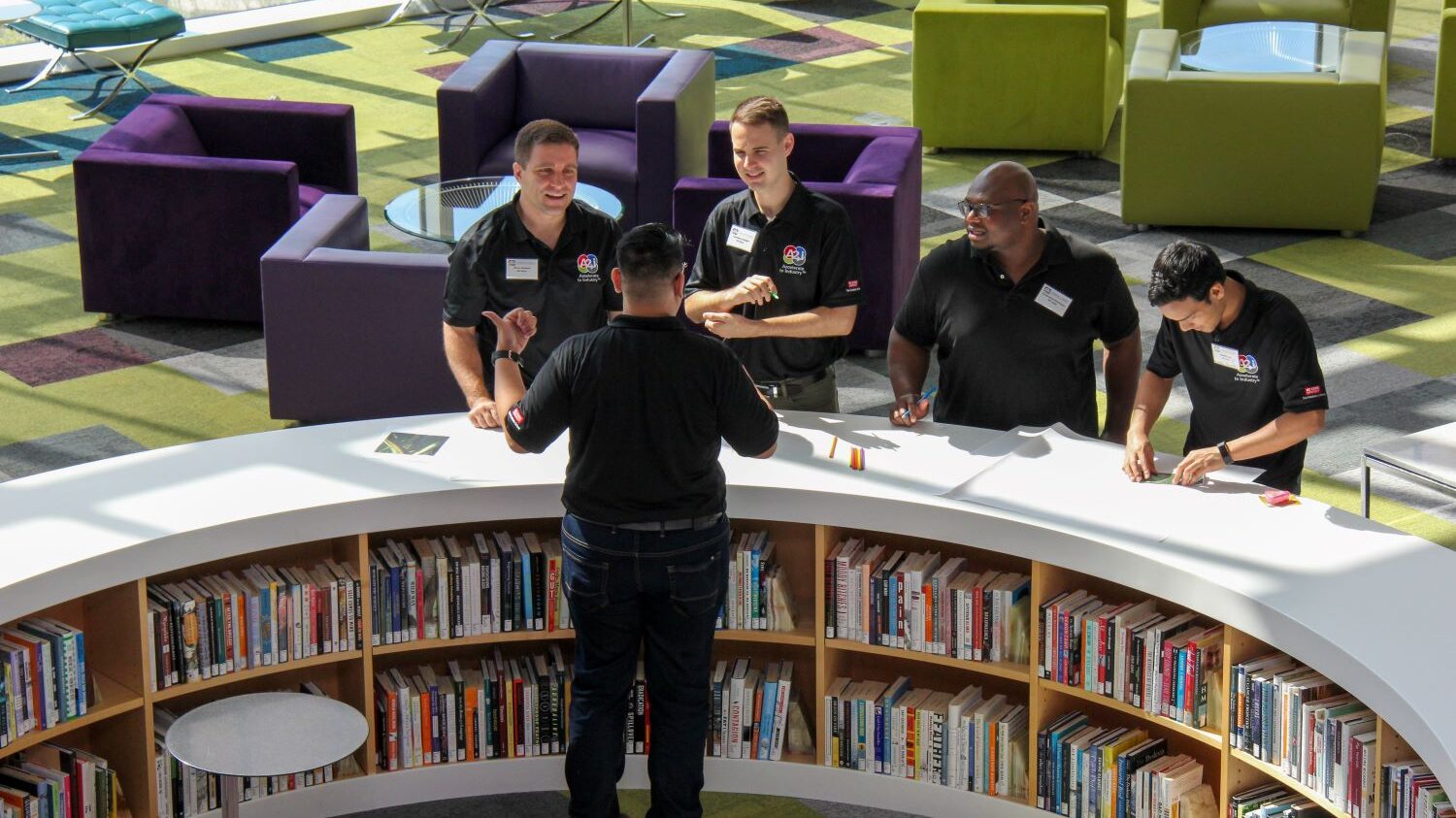 Authors: Joe Aldinger and Morgan Dalman
From understanding what career options are available to you to creating resumes, the industry job search can bring a lot of questions and challenges. To help our gradpack, The Graduate School's professional development team is offering an online summer session of Industry Job Search Strategies (JSS).
What is Industry Job Search Strategies (JSS)?
JSS is designed to help you explore careers in industry as well as support you transitioning into industry.
JSS pairs presentations by industry experts with interactive smaller group workshops to cover a variety of topics such as:

Career mapping
Navigating career fairs
Interviewing techniques and best practices
Reading job ads and designing tailored resumes
Leadership
Negotiating first offers

JSS is a requirement for A2i's Immersion Week participants. Students complete JSS by attending 4 presentations and 4 workshops in a year.
When and where will it be held?
Summer session will run May 12 – June 26
We are going virtual!

All talks and interactive workshops will be hosted through Zoom.
Who should participate?
All graduate students or postdocs, regardless of how far along you are in your program. If you are interested in learning more about transitioning into industry after your training, Job Search Strategies is a great program for you!
What Makes Summer 2020's Session Special?
Networking opportunities – NC State's Gradpack will be joined by students, postdocs, and trainees from A2i's academic partners.
Participate in live-streaming activities
Help us build digital tools/resources for distant learners and future students
What are the next steps?
Fill out the registration information link by May 8.
Whom should I contact with questions?
Joe Aldinger, Director of Accelerate to Industry