ImPACKful Tips
The Importance of Communicating Clearly and Succinctly: The Three Minute Thesis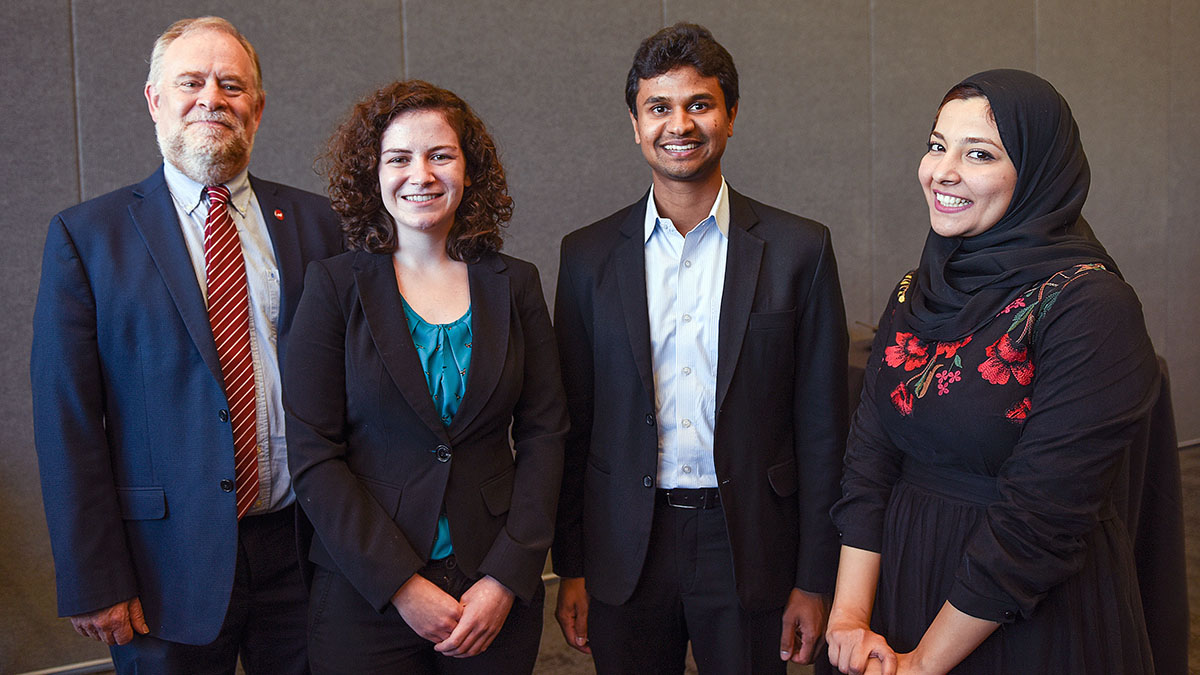 Communication is a bedrock skill to secure employment and succeed in virtually any career. In fact, persuasion was listed as one of the key skills employers are looking for in 2019, according to LinkedIn. Both written and oral communication are essential when working with a team, building relationships (at work and with clients), conveying value, and presenting data, action plans, or initiatives to stakeholders.
There are many potential actions one can take as a graduate student or postdoc to hone your communication skills.

The Three Minute Thesis (3MT) Competition
One opportunity for Ph.D. and Masters-level graduate students to get experience communicating their work succinctly to a general audience is via the Three Minute Thesis (3MT) competition held each fall at NC State University. 3MT began at the University of Queensland in Australia in 2008 and is now held at over 600 universities in 60+ countries across the globe. In the competition, graduate students are judged on their ability to effectively communicate their thesis/dissertation work in under three minutes using a single, non-animated slide.
Sound challenging? Well, it is but we talked with Ciera Cipriani, MS, winner of NC State's 2018 3MT competition to get tips on a winning presentation and also learn how 3MT was useful for her professional development.
Advice? Workshop Your Presentation to Maximize Your Confidence!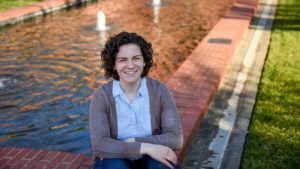 First, Ciera wasn't sure about participating in the 3MT program in 2018. She figured she would attend one of the 3MT information sessions to learn more about the competition in preparation for 2019. Ciera found the information session she attended very helpful. It involved having those in attendance workshop and practice potential content (~2 min in length) for their presentation.
Workshopping her presentation idea and approach gave Ciera confidence in her ability to convey her points in the allotted time. She also heard from other potential participants who came with prepared presentations and watched examples of past winners on YouTube. This allowed her to see what aspects were present in winning presentations.
How to Win the 3MT Competition
Ciera observed some common themes in winning 3MT talks:
Have a good "hook" – i.e., an interesting situation/story or memorable point that catches the audience's attention

The "hook" has the goal of getting the audience interested in caring about the work you are doing and the problem you are trying to solve. It keeps their attention on the rest of your talk.

Focus on the background – What is the big problem you are tackling in your work and why is it important? What gaps in our knowledge are you addressing with your work?
Mention briefly your methods – No more than a couple of sentences on how you are studying/measuring the thing you are interested in. DO NOT get too technical and/or use too much jargon. Keep things high level and broadly understandable.
Highlight your results! – What have you found? Keep it to a key point or two. Keep it brief and use general language.
Emphasize the impact/future impact of your work – How does knowing what we now know from your work lead to a positive impact on the world and/or impact the audience members' lives (or could lead to such impact)?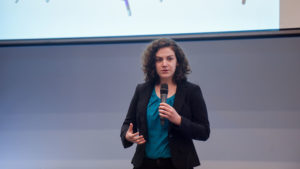 Other tips for a winning 3MT presentation:
Effective slide design

It needs to be simple, with a minimum amount of text.
An important point regarding slide design in general is that if you put words on the screen, the audience will try to read them.
So, better to limit the text and have your audience listen to you than having them read and try to listen to you.

Don't look at your slide

You need to know your slide down to the last detail. DON'T turn around and read your slide. It comes off as you not having command of your presentation/material.
Rather, refer to parts of your slide, verbally: "As you can see in the top right of the slide…."

Practice, practice, practice

You need to have the 3 minute timing down. Ciera recorded and listened to the oral part of her presentation to test the pacing she would need to cover her points in less than 3 minutes.
All the preparation and hard work paid off for Ciera.
Benefits of Winning 3MT? Cash, Job Opportunities and More
Not only did she win the sizeable cash prize, this year valued at $1,000 for the overall winner, but also received a variety of outstanding networking and career development opportunities as NC State's 3MT winner. Ciera presented at the Conference of Southern Graduate Schools annual meeting in early 2019, where she was able to learn more about Ph.D. programs she was considering.
Ciera told me her 3MT win stood out in the Ph.D. program application process. In fact, it helped her land a fellowship in her new program in Materials Science and Engineering at Texas A&M University.
She also presented (and was selected as runner-up) at the ACC academic consortium 3MT competition in Washington, DC. The experience in DC introduced Ciera to the value of effective communication by scientists in advocating for research and other science policy related work… a potential future career path for her.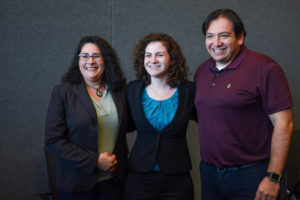 In the end, Ciera said the 3MT experience helped her focus on the overall goal and impact on her research, which is a critical component of most grant applications. In addition, being able to speak effectively and generally about her background and skills will help at networking events and will no doubt assist her in speaking with potential employers in the future.
3MT is a great experience for graduate students to hone their communication skills so they can effectively convey the value of their work.
This training also will help students communicate their own expertise and value when applying for jobs both academic and non-academic: an essential skill for sure.
View past 3MT Presentations
See Ciera's winning presentation from 2018 here.
See all finalists & winners videos here for 2019, 2018, 2017, 2016, & 2015