Job Search Tips with NC State Alum Dane Grismer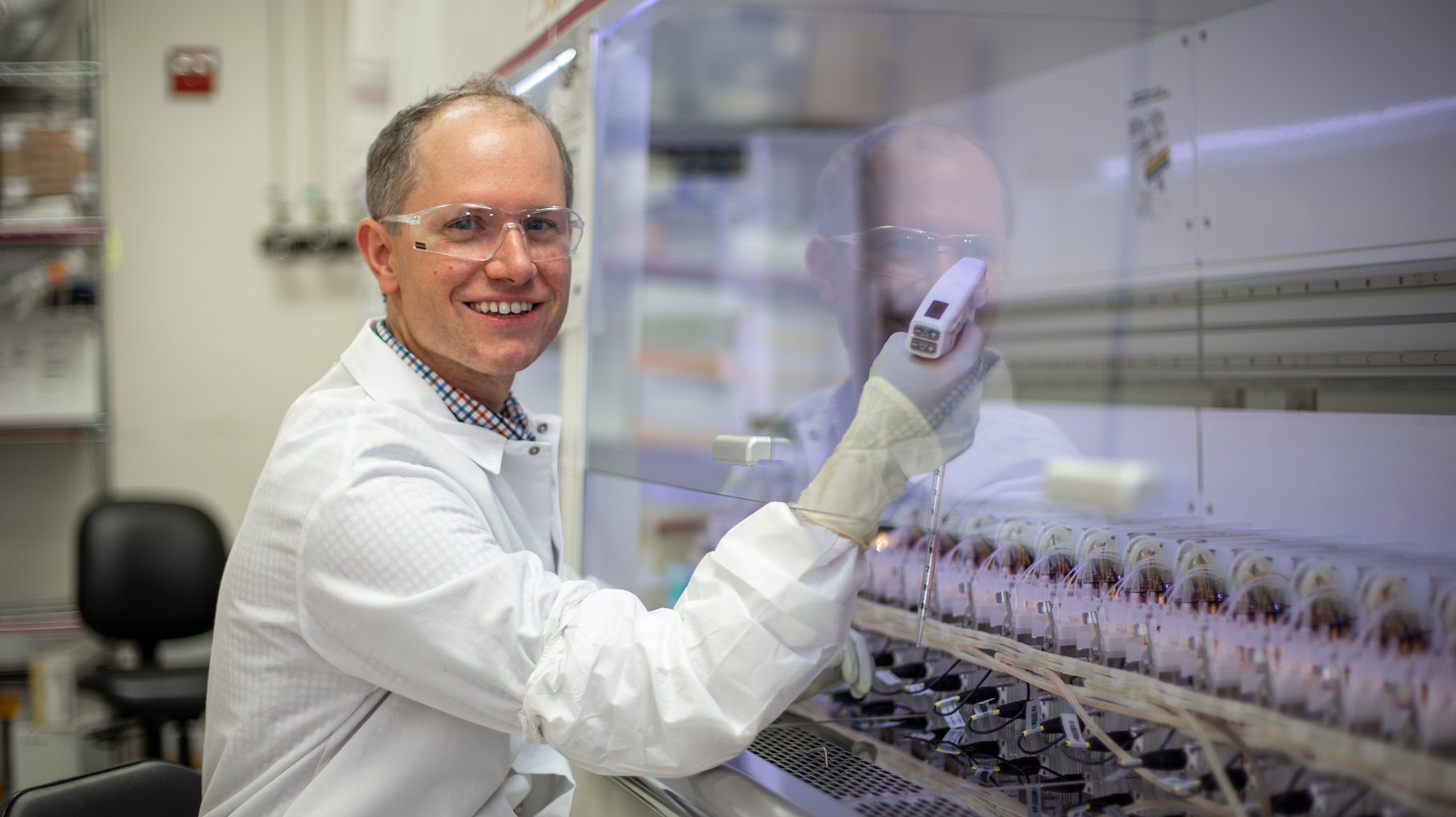 According to NC State undergraduate (BS in Chemical Engineering 2009; BS in Paper Science and Engineering 2009) and postdoctoral alum, Dane Grismer, Ph.D., it is never too early for graduate students and postdocs to begin their job search. He mentioned he wishes trainees took a more considered and strategic approach to the job search process, using the same focus and rigor that they give their experiments and coursework.
"You need to make your career happen. You're the CEO of your career," Grismer quotes commonly used but sage advice. What exactly does taking charge of your career look like? Grismer describes his process of career exploration, his insights from serving on a few job searches with his current employer (KBI Biopharma), and offers advice on being prepared and strategic in a new role.
Don't wait to start your career exploration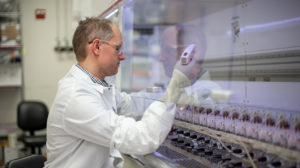 After taking a few months to settle into his postdoc at NC State, Dane devoted ~10% of his time to building his network for his eventual job search. Dane knew while pursuing his Ph.D. in Chemical Engineering at the University of Notre Dame that he wanted to work in industry but admits he didn't take the necessary time as a graduate student to begin exploring his job prospects soon enough. Through a connection at NC State, Dane was able to secure a postdoc on a Biogen-funded project here that helped him better understand the skills valued by industry.
One piece of advice he offered for those a few years out from seeking employment is to start identifying the skills and credentials associated with job postings that interest you. From that you can create an "ideal resume" for the candidate who perfectly fits the job. Then, you should compare your resume to the ideal and think about what skills you can build and experiences you can invest in during your training to be competitive for that job.
Networking is key to landing many jobs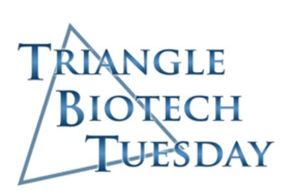 Wanting to widen his outlook for his eventual job search, Dane began learning about other companies and opportunities in the Research Triangle region. "Landing a job is a confluence of so many events, including timing and networking," according to Grismer. In terms of networking, he took it upon himself to attend a variety of area events. He first heard of his eventual employer, KBI Biopharma, at a panel held during the NIEHS Biomedical Career Symposium.
This event is held on the NIEHS campus in Research Triangle Park (RTP) every spring and offers a wealth of opportunities to hear about career options for Masters and Ph.D.-trained scientists, get feedback on your CV/resume, and get tips on how to network more effectively.
Save the date! The next NIEHS Career Symposium is Friday, April 24, 2020.
Dane regularly attended Triangle Biotech Tuesday, NCBiotech Jobs Network, and similar events, each held once a month in RTP. One recruiter that Dane connected with over the course of several months through these events eventually referred him to his current job as a Process Development Scientist I at KBI Biopharma.
Follow up with an informational interview
A key stumbling block many have when it comes to networking is failing to follow up after meeting someone. If you interacted with someone at an event and you think it would be useful to learn more about their role and company, you should reach out to schedule a 30-45 minute conversation over coffee. This will allow you to learn more about this person and their role and for them to learn more about you.
There doesn't have to be any expectation of reciprocity and/or an agenda to these follow-up meetings but treating them like an informational interview can help. The goal for an informational interview is to learn more about a potential career path not to ask for a job.
Keeping your relationship with this person going through periodic check-in messages or updates (for tips, see FastCompany's article and HBR's guide) can eventually lead them to connecting you with job opportunities at their company and/or through their own professional network.
Read more about informational interviewing and building a network in our previous ImPACKful blog piece on Career Exploration.
When you apply: The power of referrals and other tips
Employee referrals from individuals working at your targeted company are critical to making sure your application materials get reviewed by the hiring manager and not just human resources. Dane recounted an example where he referred someone in his network for a position they had already applied to at KBI.
Within hours of him emailing the hiring manager about this potential candidate, they were doing a phone screen and that person was onsite for an interview weeks later, eventually landing the job.
"Strong candidates can get missed and having someone in your network who can speak to your strengths and recommend you for a role will help you stand out from the competition," according to Grismer.
Standout during your interview
How can a candidate stand out in the interview process? The key thing that conveys a candidate's interest in the company as well as their own intelligence and engagement is for them to ask good questions to their interviewers. Questions that show the candidate has some knowledge of the industry that the company operates in are also useful. So, be sure to carefully review a company's website and do your research so you can ask well-reasoned and useful questions.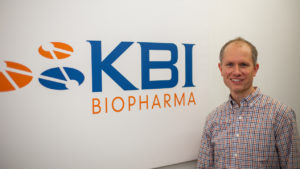 This research also helps you get a feel for the future of the company and how you might add value to their operations when you join. The absolute worst thing you can do when an interviewer asks you if you have any questions is to not have any! If you have done your homework, you should have many questions about the company's operations, culture, values, etc… Oftentimes, you'll meet one-on-one with several people during an on-site interview and need to have a bank of questions to raise throughout your visit.
Though hearing several perspectives to a few questions is insightful, also try to have at least 1-2 unique questions you ask each interviewer. If sent a list of interviewers prior to an interview, their LinkedIn profiles can help you tailor your questions based on each person's expertise or make a connection with them based on shared experiences such as having attended the same university. During discussions between interviewers following the interview, the breadth and specificity of your questions will reflect well on your interest in the company and the position.
The value of NC State's A2i Industry Immersion Week
Despite having received an offer from KBI before the event, participating in NC State's inaugural Industry Immersion Week through the Graduate School's Accelerate to Industry (A2i) program allowed Dane to think critically about how to jump start his new career in industry.
A big takeaway from Immersion Week was that while technical skills are a prerequisite to any industry job, it is your transferable skills (communication, leadership, project management) that can more easily differentiate you on the job market. Learn more about the value of transferable skills for your job search from CheekyScientist and Science Magazine.
Getting the most out of your new career
Two years into his position at KBI, Dane enjoys the variety in his work. He is contributing technically as well as interacting with clients and working with the business development team. KBI is a biopharmaceutical contract development and manufacturing organization (CDMO) providing accelerated drug development and biomanufacturing services to pharmaceutical and biotechnology companies.
KBI's business model is to help companies get molecules ready for eventual clinical trial testing. On any given day, Dane can be working on 2 or 3 to as many as 6 projects in various stages from cell line development to production of therapeutic proteins.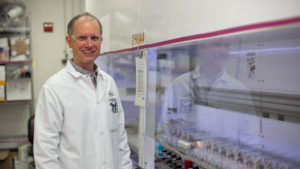 Dane mentioned some advice that I think is great for individuals starting out in a new career: be purposeful with your effort. Try to think strategically about what additional roles/tasks at work will allow you to grow and develop the way you want. Also, learn when to (strategically) say no and not take on additional work that could sap your energy and/or have a poor cost/benefit ratio (for you and the company).
Gaining new skills is valuable in the long-term, but shorter-term goals have to remain on track. For example, if you aren't very strong at coding, don't volunteer to automate a process that would take you away from your primary responsibilities for days when a colleague with coding expertise could do it in far less time.
In one case, Dane saw the value in serving as the technical lead on a business development project at KBI and took on the added responsibility of combing through data and preparing a poster to present at an industry meeting in September. This allowed him to build a new skill set, see another side of the company, and interact with a more diverse set of colleagues. His focus and interest remains on the technical side of his work as a process development scientist, though. Also, the fact that travel is minimal in the role is important for Dane's work/life balance, allowing him to spend time with his family. As KBI continues to grow, Dane sees a path for him to grow with it while staying true to his values and building on his skills.

In the end, finding a career that fits you and building yourself a niche within it isn't easy. It is, however, rewarding when you do. With plenty of advanced planning and effective networking, you can make the transition to meaningful, important work after your time as a graduate student or postdoc.
Some final tips/resources:
Check out the NC Biotechnology Center Jobs Board, which sometimes advertises opportunities you can't find anywhere else.
Browse the RTP company directory here.
Looking for area networking events?
Two calendars listing many opportunities are: