How to Construct a Compelling Research Statement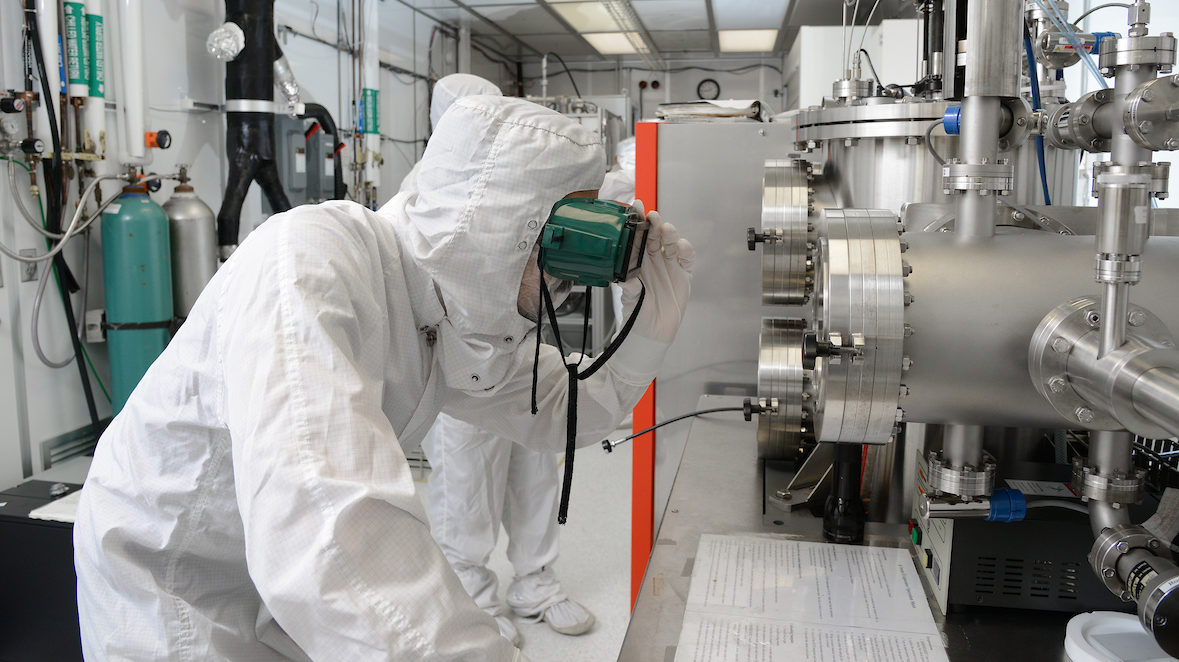 A research statement is a critical document for prospective faculty applicants. This document allows applicants to convey to their future colleagues the importance and impact of their past and, most importantly, future research. You as an applicant should use this document to lay out your planned research for the next few years, making sure to outline how your planned research contributes to your field.
Some general guidelines
(from Carleton University)
An effective research statement accomplishes three key goals:
It clearly presents your scholarship in nonspecialist terms;
It places your research in a broader context, scientifically and societally; and
It lays out a clear road map for future accomplishments in the new setting (the institution to which you're applying).
Another way to think about the success of your research statement is to consider whether, after reading it, a reader is able to answer these questions:
What do you do (what are your major accomplishments; what techniques do you use; how have you added to your field)?
Why is your work important (why should both other scientists and nonscientists care)?
Where is it going in the future (what are the next steps; how will you carry them out in your new job; does your research plan meet the requirements for tenure at this institution)?
1. Make your statement reader-friendly
A typical faculty application call can easily receive 200+ applicants. As such, you need to make all your application documents reader-friendly. Use headings and subheadings to organize your ideas and leave white space between sections.
In addition, you may want to include figures and diagrams in your research statement that capture key findings or concepts so a reader can quickly determine what you are studying and why it is important. A wall of text in your research statement should be avoided at all costs. Rather, a research statement that is concise and thoughtfully laid out demonstrates to hiring committees that you can organize ideas in a coherent and easy-to-understand manner.
Also, this presentation demonstrates your ability to develop competitive funding applications (see more in next section), which is critical for success in a research-intensive faculty position.
2. Be sure to touch on the fundability of your planned research work
Another goal of your research statement is to make the case for why your planned research is fundable. You may get different opinions here, but I would recommend citing open or planned funding opportunities at federal agencies or other funders that you plan to submit to. You might also use open funding calls as a way to demonstrate that your planned research is in an area receiving funding prioritization by various agencies.
If you are looking for funding, check out this list of funding resources on my personal website. Another great way to look for funding is to use NIH Reporter and NSF award search.
3. Draft the statement and get feedback early and often
I can tell you from personal experience that it takes time to refine a strong research statement. I went on the faculty job market two years in a row and found my second year materials to be much stronger. You need time to read, review and reflect on your statements and documents to really make them stand out.
It is important to have your supervisor and other faculty read and give feedback on your critical application documents and especially your research statement. Also, finding peers to provide feedback and in return giving them feedback on their documents is very helpful. Seek out communities of support such as Future PI Slack to find peer reviewers (and get a lot of great application advice) if needed.
4. Share with nonexperts to assess your writing's clarity
Additionally, you may want to consider sharing your job materials, including your research statement, with non-experts to assess clarity. For example, NC State's Professional Development Team offers an Academic Packways: Gearing Up for Faculty program each year where you can get feedback on your application documents from individuals working in a variety of areas. You can also ask classmates and colleagues working in different areas to review your research statement. The more feedback you can receive on your materials through formal or informal means, the better.
5. Tailor your statement to the institution
It is critical in your research statement to mention how you will make use of core facilities or resources at the institution you are applying to. If you need particular research infrastructure to do your work and the institution has it, you should mention that in your statement. Something to the effect of: "The presence of the XXX core facility at YYY University will greatly facilitate my lab's ability to investigate this important process."
Mentioning core facilities and resources at the target institution shows you have done your research, which is critical in demonstrating your interest in that institution.
Finally, think about the resources available at the institution you are applying to. If you are applying to a primarily undergraduate-serving institution, you will want to be sure you propose a research program that could reasonably take place with undergraduate students, working mostly in the summer and utilizing core facilities that may be limited or require external collaborations.
Undergraduate-serving institutions will value research projects that meaningfully involve students. Proposing overly ambitious research at a primarily undergraduate institution is a recipe for rejection as the institution will read your application as out of touch … that either you didn't do the work to research them or that you are applying to them as a "backup" to research-intensive positions.
You should carefully think about how to restructure your research statements if you are applying to both primarily undergraduate-serving and research-intensive institutions. For examples of how I framed my research statement for faculty applications at each type of institution, see my personal website (undergraduate-serving; research-intensive research statements).
6. Be yourself, not who you think the search committee wants
In the end, a research statement allows you to think critically about where you see your research going in the future. What are you excited about studying based on your previous work? How will you go about answering the unanswered questions in your field? What agencies and initiatives are funding your type of research? If you develop your research statement from these core questions, your passion and commitment to the work will surely shine through.
A closing thought: Be yourself, not who you think the search committee wants. If you try to frame yourself as someone you really aren't, you are setting the hiring institution and you up for disappointment. You want a university to hire you because they like you, the work you have done, and the work you want to do, not some filtered or idealized version of you.
So, put your true self out there, and realize you want to find the right institutional fit for you and your research. This all takes time and effort. The earlier you start and the more reflection and feedback you get on your research statement and remaining application documents, the better you can present the true you to potential employers.
More Advice on Faculty Job Application Documents on ImPACKful
How to write a better academic cover letter
Tips on writing an effective teaching statement
More Resources
See here for samples of a variety of application materials from UCSF.