Pack in Action: Chelsea Smith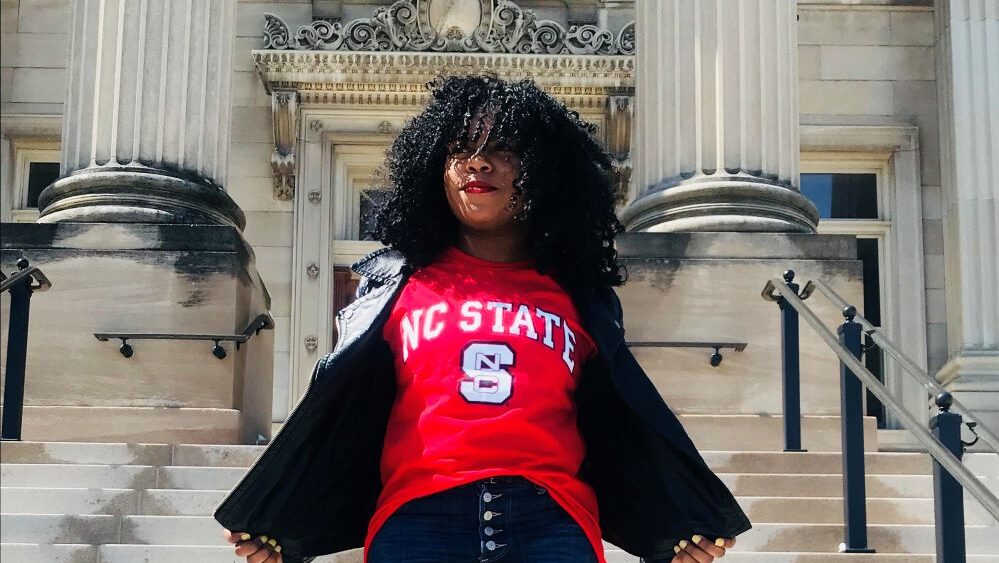 Working with the Black Graduate Student Association and studying women of color in science, technology, engineering, and math (STEM) fields, Chelsea Smith was nominated for a profile based on her research and passion for working with marginalized groups on campus. She currently works as the graduate student assistant for the higher education program at State. I met with Chelsea to discuss her work and passion in these fields.
Finding Her Passion with Women in STEM
Originally from an Atlanta suburb in Georgia, Chelsea Smith is currently pursuing her doctorate in NC State's Higher Education program. Smith graduated from the University of Georgia in 2013 with a Bachelor's in History. Afterwards, she worked for a Chapel Hill-based non-profit, College Advising Corps, and soon started attending Iowa State University in 2016 where she got her Master's of Education in Student Affairs in 2018.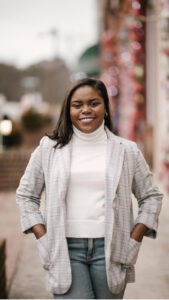 Here at NC State, Smith works as graduate assistant for the Higher Education Program where she interacts closely with faculty and students as well as with alumni, recruitment, partnerships, and professional organizations. Her research focuses on people of color seeking STEM-related education paths, specially looking into Black women in STEM and exploring racialized and gendered experiences of these women.
Chelsea worked for College Advising Corps, a program that works with college access broadly, and one of the high schools Chelsea served in had a STEM pathway program. During her Master's training, Chelsea worked at Iowa State as a multicultural liaison with women of color in the science and learning communities. She tells me how she worked with other students to create a program series solely for women in STEM focused on how to support them academically, professionally, and socially.
After finding a gap in the literature about black women in STEM, she asked the question, "If STEM is the future, why isn't it serving everyone interested? If it's not serving all those interested, how will it truly expand the future?"
The Road to NC State's College of Education
Chelsea was the first person in her family to go to graduate school. In 2018, Chelsea was awarded the Southern Region of Education Board fellowship, which supports students of color interested in STEM-related research and the professorial route. She knew that NC State would be her top choice for her doctoral training due to the abundance of resources and community the Research Triangle Region offers. NC State also housed her top choice for an advisor: Joy Gaston Gayles, Ph.D.. Chelsea tells me that she was attracted to Gayles as a mentor because she was also a Black woman doing similar research and had an incredibly impressive CV.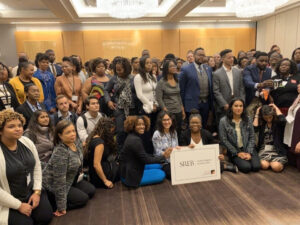 Chelsea has loved working with her mentor because she's "had a great opportunity to work with someone who not only looks like me but is also incredibly smart and established." Chelsea notes how motivational Gayles' path through academia has been for her.
Chelsea's mission at State is to "be happy and satisfied with the work [she] produce[s]" and continue to be a part of the Black Graduate Student Association (BGSA), working for community-building across campus with other black graduate students "from all walks of life and areas of research." She says that the BGSA's goal is ultimately to "curate a safe space for black students to share their experiences and walks through academia."
Passions and Challenges in Her Work
While her academic research might be "really niche and… takes a lot of convincing to make people believe it's worth studying," Chelsea notes that being able to directly work with "brilliant and tenacious black women, especially in a field that [Chelsea is] relatively new to… [as well as] build up a relationship with them and illustrate that [she] care[s] about their work…" is truly rewarding!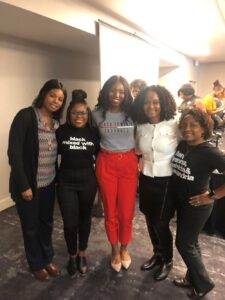 For her community efforts in the BGSA, she notes that being a self-sustaining organization can be difficult, but she loves being around other amazing black graduate students, excelling in multiple ways, and being able to support their dreams through the BGSA. For example, she tells me that they liaison with other resources for black student populations, such as TRIO, the African American Cultural Center, Multicultural Student Affairs, and the Graduate School.
In five years, Chelsea sees herself as a professor, but notes that as she becomes more socialized in academia, she realizes that she wants to be more thoughtful about where she goes. She's considered teaching domestically and abroad, self-employment, and entrepreneurism. Wherever she ends up, though, she says she wants to take full advantage of her doctoral experience.
Advice for Other Graduate Students: Be Yourself and Be Proud!
After struggling herself with tying one's productivity to one's self-worth, Chelsea's advice for other graduate students is "you are worth more than the work you produce." She continues, "it's easy to believe that you're not capable or worthy but that's just not true at all." Especially in a work-from-home atmosphere, this kind of "culture of productivity" can lead to myths that "productivity is success or worthiness" which Chelsea reiterates "is not true and [can be] toxic."
Overall, Chelsea urges fellow students to give themselves "grace" and not be so hard on yourselves. She underlines how grateful she's been for the opportunity to work at State and in her program as well as help diverse communities around her.