Navigating New Spaces: 4 Common Worries about Graduate-Level Writing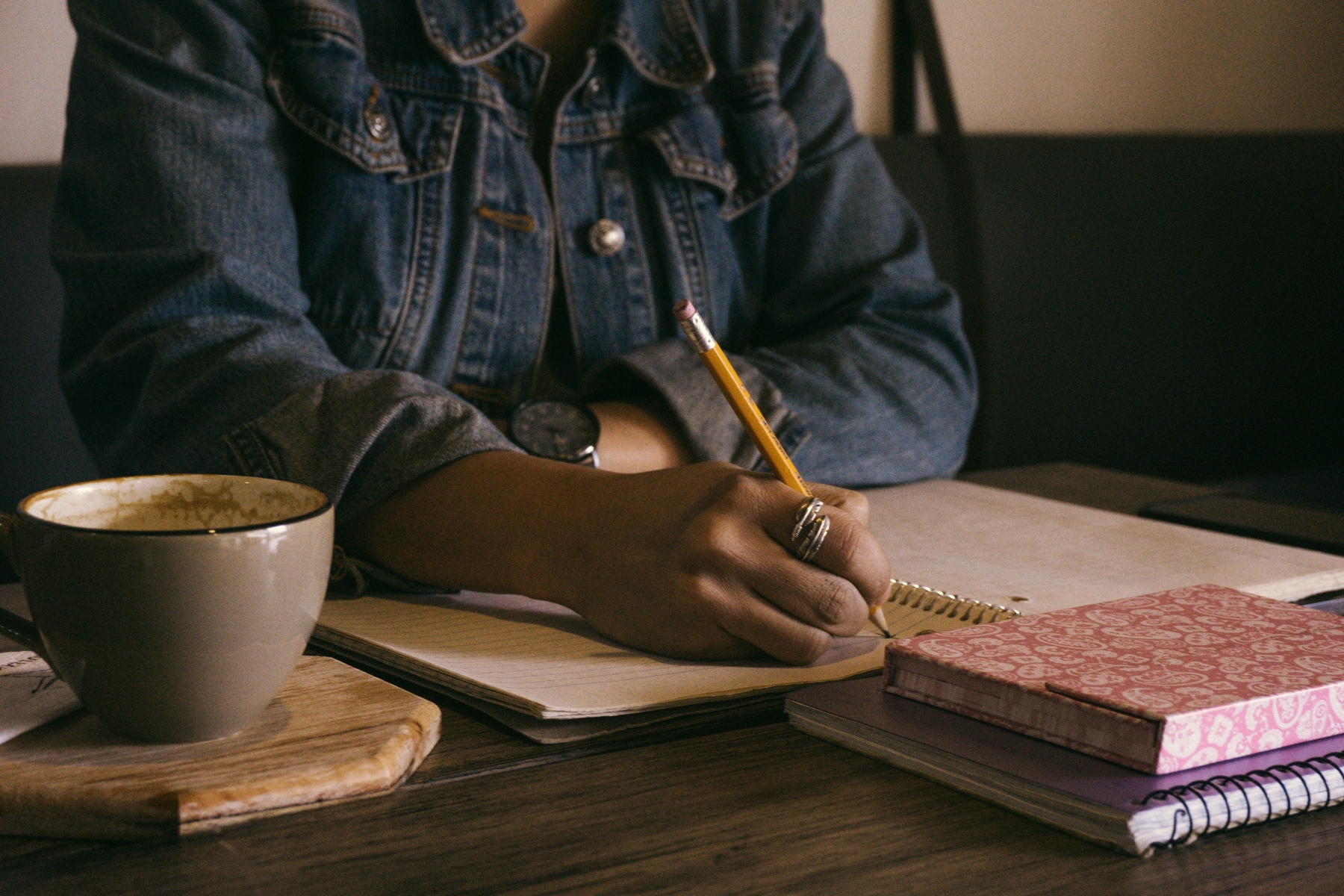 Authors: Bethany Van Scooter & Shannon Madden
Bethany – Graduate Student Writer
As a new M.A. student studying writing in a rhetoric and composition graduate program, I figured I already knew how to write well. I had been high-achieving in my undergraduate program, diligently progressing in my writing and research abilities and figuring I was ready to conduct graduate level research.
I never considered the new genres of writing (Literature review? What is that?) or the moments of fraudulence I would feel surrounded by other high-achieving, intelligent, and dedicated students who were also the stars of their undergraduate programs.
Writing in this new space has been daunting, humbling, and inspiring all at once—all necessary components of a successful graduate experience, I think.
Shannon – Director of Graduate Writing
Bethany's experiences resonated with mine in my own M.A. and Ph.D. programs, and echo concerns I hear in my work with graduate students across disciplines at NC State. For graduate students who are developing expertise in their fields, writing and communication are critical, yet how to communicate as a disciplinary expert is not always well-explained within graduate curricula.
At the same time as they are developing communication expertise, graduate students are also learning the research methods and scholarship of highly specialized and often technical disciplinary areas. The cognitive demands placed on new students to learn all these things at once are tremendous. Complicating this picture is the fact that how students develop as writers is an individual journey for each person—non-linear, complex, impacted by past experiences, constrained and enabled by differential access to resources.
Bethany and Shannon
Graduate-level writing encompasses two issues:
Writing is always developmental, meaning you will be constantly progressing as a writer your entire life. You'll never be "done" learning to write.
Graduate students are asked to write in new genres and styles, often without much introduction, which can leave them confused and downtrodden.
After extensively working and talking with current NC State graduate students, we've discovered the following common worries about writing. Using NC State resources, let us help you navigate this new space without feeling frightened or inadequate but instead prepared.
1. "I used to be a good writer and I'm not anymore."
One thing we often hear from graduate students is that they feel like they are "not good writers" anymore — although they used to be. As Bethany mentioned in the opening of this post, students who go to graduate school were typically very high performers as undergraduates and/or in the careers they held before returning for a graduate degree. Encountering new genres and writing expectations in graduate school can create a feeling for these students that they used to be good at writing but have lost their abilities.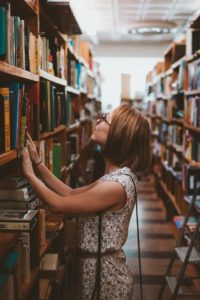 The issue isn't that suddenly these students are bad writers when they never were before; it's that they are writing for new situations and in new spaces where the emphasis is on professional standards such as evaluations by journal peer reviewers rather than the rubric-based assignments with clearly delineated topics that are common in undergraduate classes.
Even after earning a terminal degree, writers are still learning and developing — entering a new workplace or professional situation will require them to write new things that may again be unfamiliar and strange.
NC State's Graduate School offers several workshops, development series, and programs to help students develop the metacognitive (understanding your own thinking process) skills and communicative competencies they will need to succeed as writers in their academic programs and beyond graduation.
Every semester we offer a range of workshops and engineering cafés around genre-specific topics such as:
literature reviews,
discussion chapters/sections, and
figures, tables, and graphs.
We also do some extended workshop development series such as:
Writing for journal article publication,
U.S. academic writing for international students, and
Grant proposal writing.
Graduate students can also participate in the not-for-credit graduate writing certificate in order to develop transferable writing strategies that will be useful over the long term.
2. "I don't feel comfortable admitting I don't know how to write something."
Because graduate students are such high achievers before entering their programs, not knowing how to perform the required academic tasks can be uncomfortable—yet asking for help is not always easy, either. For many students, asking for help and admitting they don't know how to write in graduate school comes with the risk that faculty advisors or others may lose confidence in their abilities.
If you have a question, it can sometimes feel like you're the only one or like everyone else knows something you don't. Although students by definition are still learning what it is they need to know, writing sometimes gets framed as a "soft skill" (terrible term for such a hard thing!) that students should have already figured out how to do by now.
It takes confidence and strength to ask for clarification. You will never learn if you don't ask first, and who better to ask than the experts that teach your classes and mentor your journey to your graduate degree? Teaching you is their job.
The persistent belief that graduate students should already have learned to write for their disciplines before entering graduate school can perpetuate what some psychologists refer to as the "impostor phenomenon" — the belief that successes are accidental, the result of good luck or timing, and that we are impostors who don't actually belong in graduate school.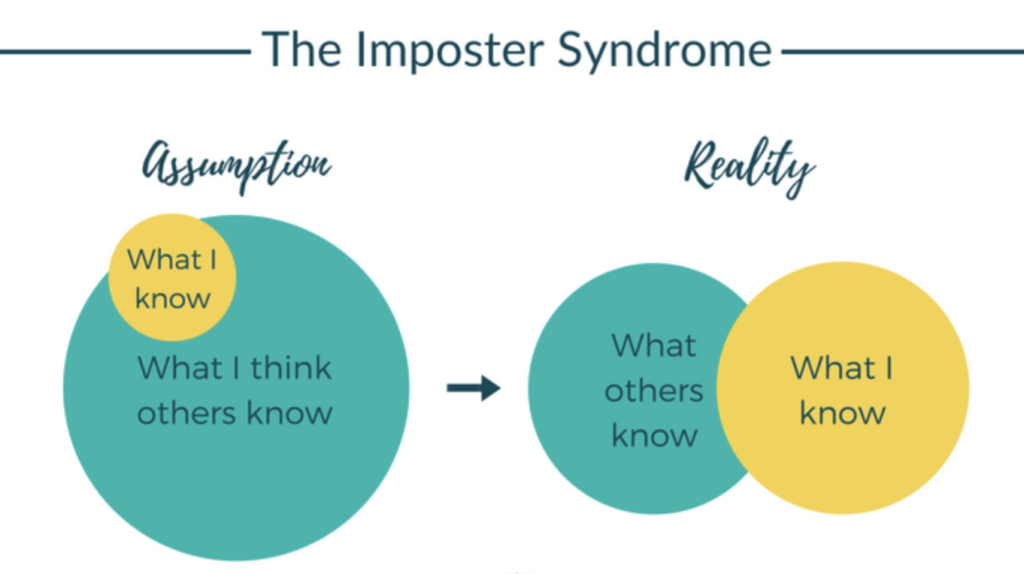 Conversations about impostorship are becoming more common in conversations about graduate education and mentorship, but it's difficult to fully understand what you're going through and process what you're feeling without talking to someone about it.
The NC State Counseling Center understands that graduate students "experience stress and emotional distress six times the rate of their peers who are not in graduate school" and they offer valuable resources to support graduate students struggling with these feelings of anxiety, impostership, and academic depression, such as:
NC State also provides free access to the National Center for Faculty Development and Diversity (NCFDD). Graduate students can access their extensive resources by creating an account on the NCFDD website. The NCFDD offers webinars, workshops, and resources on work/life balance, developing efficient writing schedules, taming your inner critic, managing impostorship, and more.
3. "I don't have time to write."
Another common concern is being able to dedicate the time and intellectual space needed to draft, get feedback, revise, repeat. Graduate students have so many demands on their time and may be engaged in teaching undergraduates, conducting research as assistants for faculty, managing lab duties, and working full time (or multiple part time) jobs in addition to their graduate courses and research hours.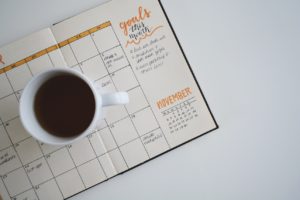 Today's professional academic climate operates at a frenetic pace which can seem at odds with the (often slow) process of deep thinking and careful analysis. The slow scholarship movement is evolving in response to this tension, but the demands placed on academics at all levels are increasing as competition for resources increases as well. 
When writing, editing, revising, and publishing scholarly work at the graduate level, time management quickly becomes the linchpin to the whole operation.
To help your manage your time and your projects, NC State offers:
Camp Completion 

Camp Completion is an intensive week-long retreat designed to help advanced graduate students make significant progress toward the completion of their theses, capstone projects, or dissertations.
This dedicated work time and space gives graduate students a chance to put their thoughts to paper, get professional feedback on their writing, and craft a better product all while obtaining necessary time-management and writing process skills for navigating the graduate writing space.

Accountability Groups

Our Graduate Writing Support offers online writing accountability groups for graduate students and postdoctoral scholars looking for a low investment way to maintain research productivity while developing supportive, productive writing habits!
Sign up here to join an accountability group and maintain that writing productivity with peers!

LinkedIn Learning

These are online tutorials offered through a partnership between LinkedIn and NC State to assist in your graduate-level project management. Learn more about accessing LinkedIn Learning through NC State here.
In the end, time management can make or break your writing process. Be strategic in writing complicated graduate-level documents. Try not to think about writing as something that comes after the research is done but rather use writing to organize your thinking and research process. For example, write your methods section while you are doing them during the experiment instead of waiting until after the results come in.
4. "I don't know how to get good feedback."
If the genres you are writing in have changed, the type of feedback you need has most likely changed too. You will need to know how to ask the "right" kinds of questions when entering into a graduate-level writing project in which some instructors might make assumptions about how much you intuit beforehand.
Make sure you know the following before getting started on a writing project:
What is the genre?

If you've never written in that genre, ask for an example either in class or in your instructor's office hours.

When/Will we be taught how to produce this genre in class?

When in class will there be time dedicated to introducing you to the genre and process of writing it? Ask.
If you will not be taught in class, ask what that process might look like in general and how one could get started. Make an appointment with your professor/mentor if needed to discuss the process in more depth, and always ask for more resources.

How will we be assessed?

Is there a rubric? Are there specific things your teacher is looking for? Is there a structure they want? Does your instructor have particular pet-peeves in writing you should know about? etc.
Remember that it's okay and, in fact, quite necessary sometimes to ask questions and admit that you don't know something. In the United States, our educational culture depends on students' discussions and inquisitive self-learning to function. It's why the Socratic Seminar of asking random students in the classroom pointed questions to facilitate discussion is so popular. Your questions might be someone else's as well and your courage to speak up could be their courage to learn!
To help navigate this question of quality feedback, NC State's Graduate School has:
The Graduate Writing Center

This is an excellent resource for connecting one-on-one with a tutor who specializes in writing at the graduate level. These tutors can help walk you through a particular genre, figure out your audience and your writing goals, make a plan for your writing process, and read through the overall flow and comprehensibility of your project.
If a tutor isn't available, the Academic Success Center has helpful resources, such as genre, grammar, and strategy guides to get your started in your writing project.

Feedback Fridays

If you are looking for individualized feedback and support on your writing projects in a supportive community atmosphere, Feedback Fridays have you covered!
The Graduate School hosts group consultations every Friday afternoon between 1 p.m. and 4 p.m. in the Hunt Library Fishbowl (room 4502).

Register here and the Friday Feedback team will contact you to confirm your appointment.

Camp Completion

As mentioned before, this is also an excellent source of professional and organized feedback on your major writing project. Not only is feedback on your actual draft offered, but so is feedback for your future project(s).
Feedback is also so crucial to graduate writing experience, because you're not writing for a rubric anymore — you're writing for your career. Even if you're turning in a paper for an assignment, these assignments can in-turn be used for publication, for writing samples and references, or for larger projects such as your capstone or dissertation.
Writing is never isolated, especially in graduate school. Make sure the feedback you ask for and the feedback you receive contain quality comments and advice.
Remember: Writing Skills are Constantly Evolving, and That's Okay
Writing doesn't have to be scary, but it often is. There are so many expectations and worries we bring into the writing experience that we can almost talk ourselves out of swimming before we can even dip our toes in the water.
Let your mentors know when you're stressed. Don't be afraid to seek help when you need it. And when possible, pass on the knowledge that you have gained to the next generation of graduate students.