Writing Support for the College of Engineering
The Engineering Writing Support programs, a collaboration between the Graduate School and the College of Engineering, are designed to give GradPack Engineers a leading edge in their writing and communication skills.  Through flexible event formats that meet engineering writers where they are, students can:
strengthen writing skills and written deliverables through peer feedback from engineers across disciplines in the Engineering Cafes workshop series
get strategies for revising academic and professional documents through individual writing consultations
manage writing projects and receive targeted feedback from engineers in their disciplines through new departmental writing groups
earn hours towards the Graduate Writing Certificate and/or Teaching Communication Certificate from participating in these events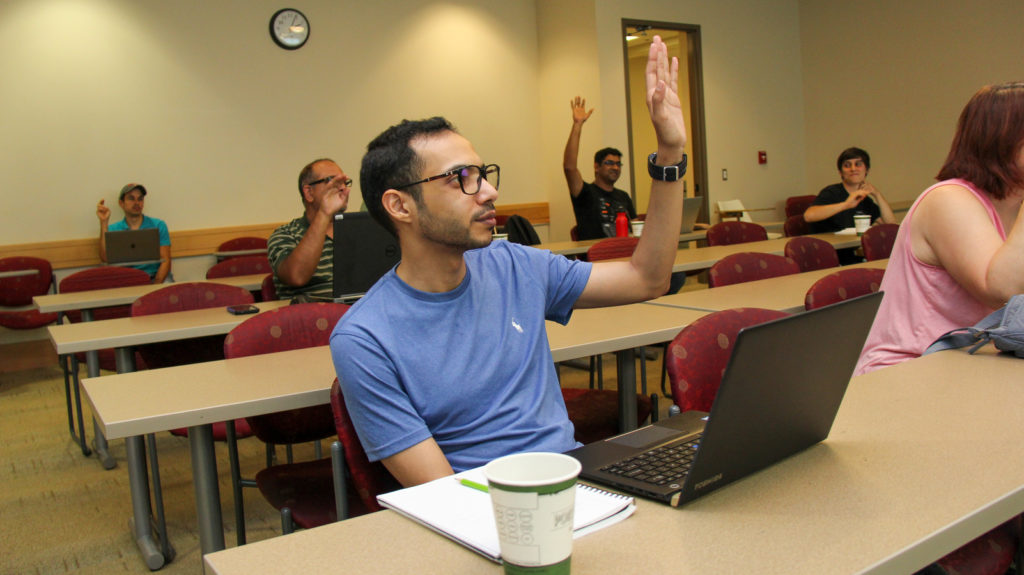 Programs for COE Graduate Students
Engineering Cafes: The Engineering Cafes are a series of interactive workshops where participants will practice and apply effective strategies for composing key academic and professional documents. These are "hands-on" sessions where we "think and do writing" and participants leave with strong drafts of documents through feedback from the facilitators and peers.
Learn more and sign up for Engineering

Cafes
Individual Writing Consultations: Students can meet for 30-60 minute sessions to work on specific documents or features of their writing. Get strategies for starting, revising, or strengthening academic and technical writing: Research papers, articles, reports, proposals, application materials. Bring your laptop with a draft of your writing project OR paper copy of your writing project.
Sign up on Dr. Katie Homar's appointment calendar  or email Dr. Homar to set up an individual consultation. You may also email a draft of your project in advance to get the most out of the individual session.
GradPack Writing Groups:  New for Spring 2020, these groups are developed in consultation with partnering departments such as ISE and ECE. These small groups will literally meet the Engineering GradPack "where they are" and offer participants support throughout the life cycle of their writing project through regular meetings in their home departments. Engineering grad students and COE faculty who interested in starting a GradPack group for their department should contact Katie Homar for more information.
Writing Accountability Groups: College of Engineering graduate students seeking motivation and accountability on a writing project can join our online writing groups.  Members set and report weekly writing goals with opportunities to participate in virtual working sessions and individual consultations. Online writing groups start up at the beginning of semesters (fall, spring, summer). Sign up here for our next group, which begins in May.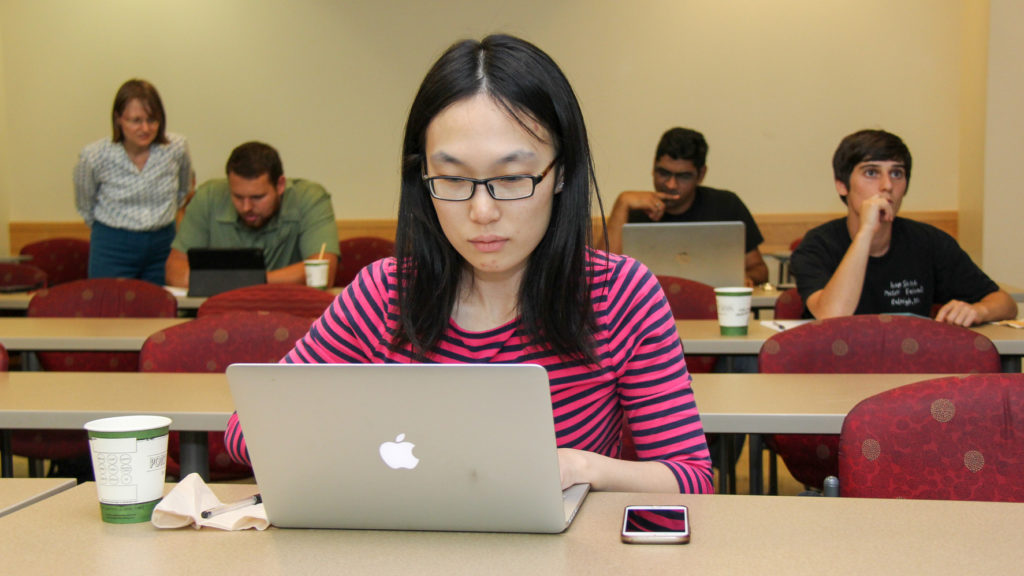 Resources for COE Faculty
Class Visits and Workshop Events: We are happy to collaborate with COE faculty to spread the word about our writing initiatives, for example, in the required first-year seminars. Faculty can request a course visit for a brief informational presentation about the Graduate School's resources in their classes or collaborate to design a more extensive, "hands-on" writing workshop around a departmental event. To set up a class visit or plan a workshop, email Katie Homar.
Writing Course Consultations: We are happy to offer suggestions on designing and implementing writing into courses, building bridges with writing-focused departmental courses. To schedule a consultation about the writing in your classes, email Katie Homar.