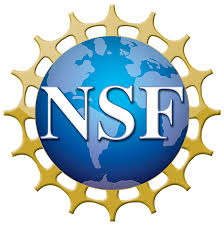 Accelerate to Industry is funded by the National Science Foundation through an Innovations in Graduate Education grant. Partner with us to enhance the success of your doctoral and postdoctoral researchers.
The A2i program is meant to empower your graduate and postdoctoral researchers to learn skills and abilities highly valued by companies, across all industry sectors.
We developed this agile approach to establish a competitive edge for graduate students, postdoctoral researchers, and alumni who hold graduate degrees across disciplines who seek industry careers while also fostering engagement between universities and the private sector.
We will work with your faculty and staff to tailor A2i to your institution's needs, and we will further liaise with your staff to offer recommendations for corporate and faculty engagement.
Starting this year, we are launching a "train the trainer" Summer Institute for our current university partners and those interested in implementing A2i.  Click here to apply and learn more about this event.
Two of my Ph.D. students participated in the inaugural class of this wonderful immersion program. This program armed them with the tools needed to compete for career opportunities and enjoy success in an industrial setting. Interestingly, both also quickly identified ways to use this week-long experience to enhance the effectiveness of their graduate research agenda. – Harold S. Freeman, Ph.D. (Professor, College of Textiles, NC State University)
We further provide the following items to support A2i implementation at your school:
Use of the A2i logo and other branding elements

Sample marketing communications and templates

Evaluation and instructional content templates

Project implementation templates
If you are interested to launch A2i at your institution, please contact Joe Aldinger, Director of Accelerate to Industry, or  Laura Demarse, Assistant Dean of Professional Development.
Current academic partners
Why We Need More Industry Immersion Programs
Tova Williams, a PhD student in fiber and polymer science, learned to erase her fears of being incapable of performing up to job standards.
Read more from

Tova