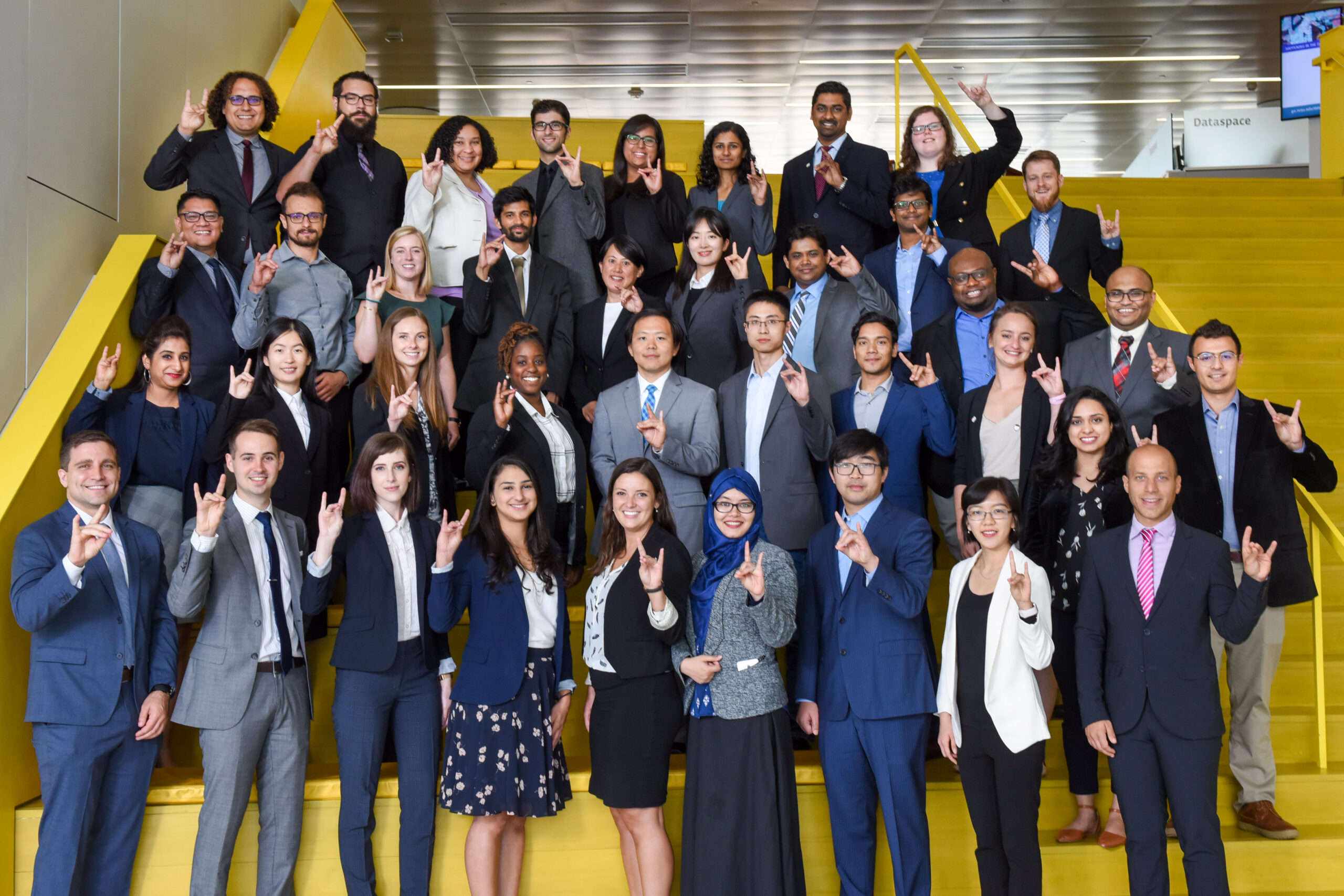 Accelerate to Industry is funded by the National Science Foundation through an Innovations in Graduate Education grant. We hold annual Training Institutes at Hunt Library on Centennial Campus to collaboratively develop strategic plan for implementing A2i on your campus.
Leading holistic workforce development and integration through industry-academic collaborations.
Accelerate to IndustryTM is a professional program offered by the NC State Graduate School that represents the interests of more than 10,000 graduate students and postdoctoral associates.
A2i offers your institution the opportunities to collaborate with NC State University to shape the future of holistic and integrated workforce readiness. Through A2i, you can directly impact the training of your graduate and postdoctoral population in the following areas:
Leadership and teamwork
Communication
Self-Discovery and Career Exploration
Corporate Culture
Portfolio, Resume, and Interviewing
Industry Networking
The A2i program includes several modules that offer a broad range of distinctive partnership opportunities: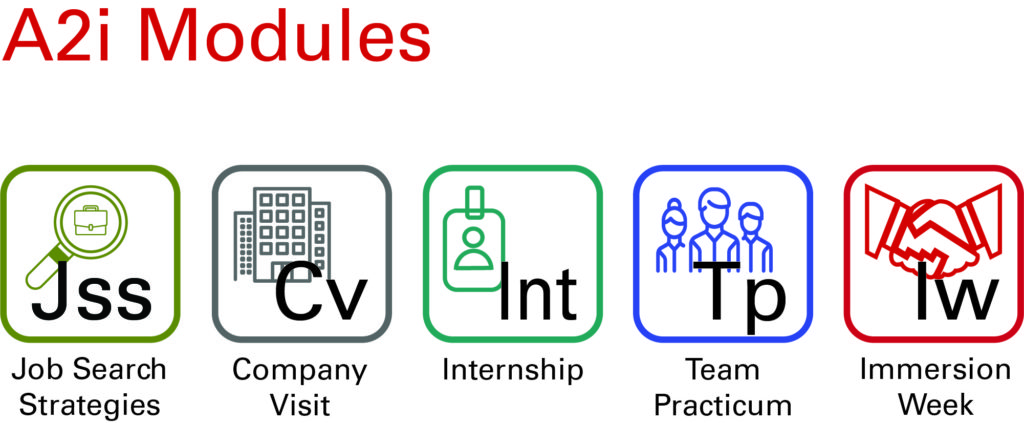 Outcomes
During the Summer of 2020, North Carolina State University held their first virtual A2i Job Search Strategies Session open to all our Academic Partners. Overall, a total of 375 trainees were served across 18 different institutions.
A2i Job Search Strategies
TRAINEE PARTICIPATION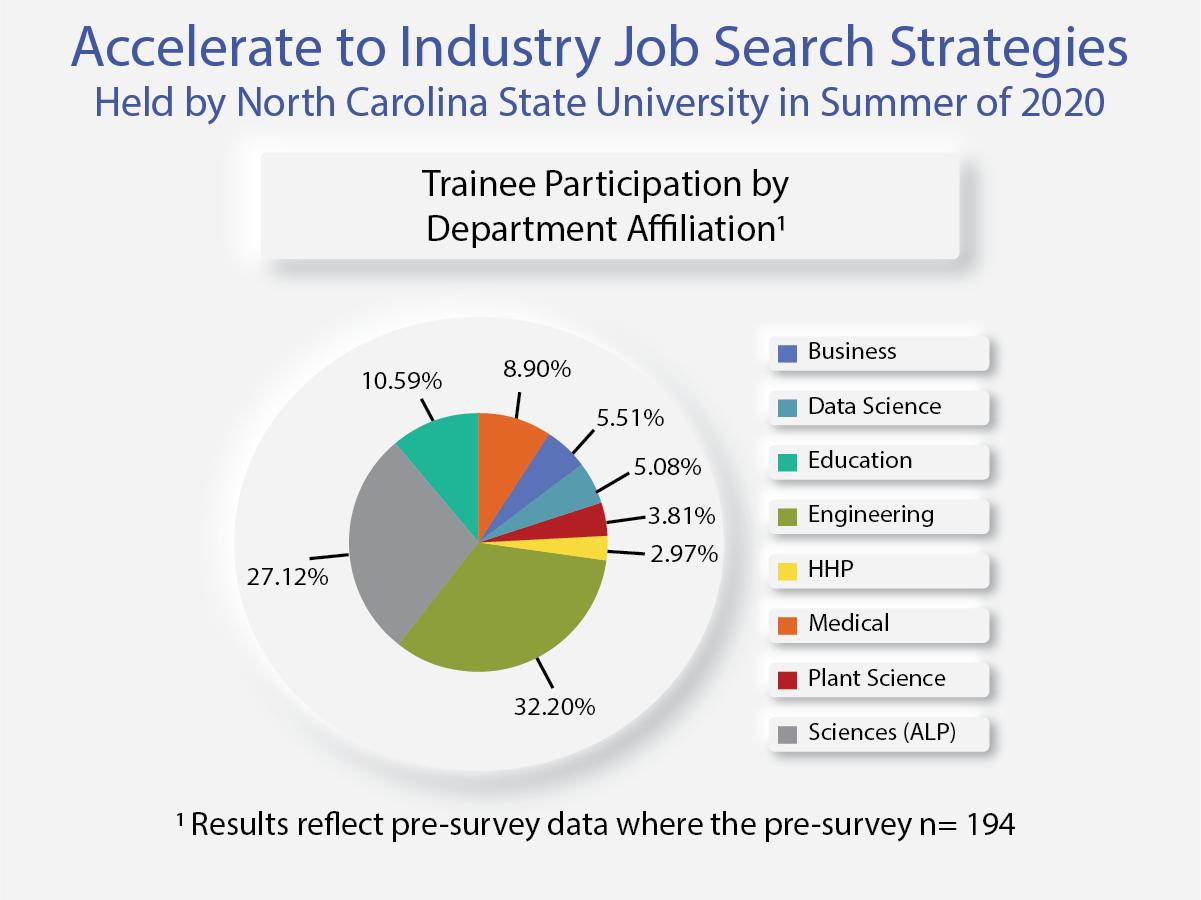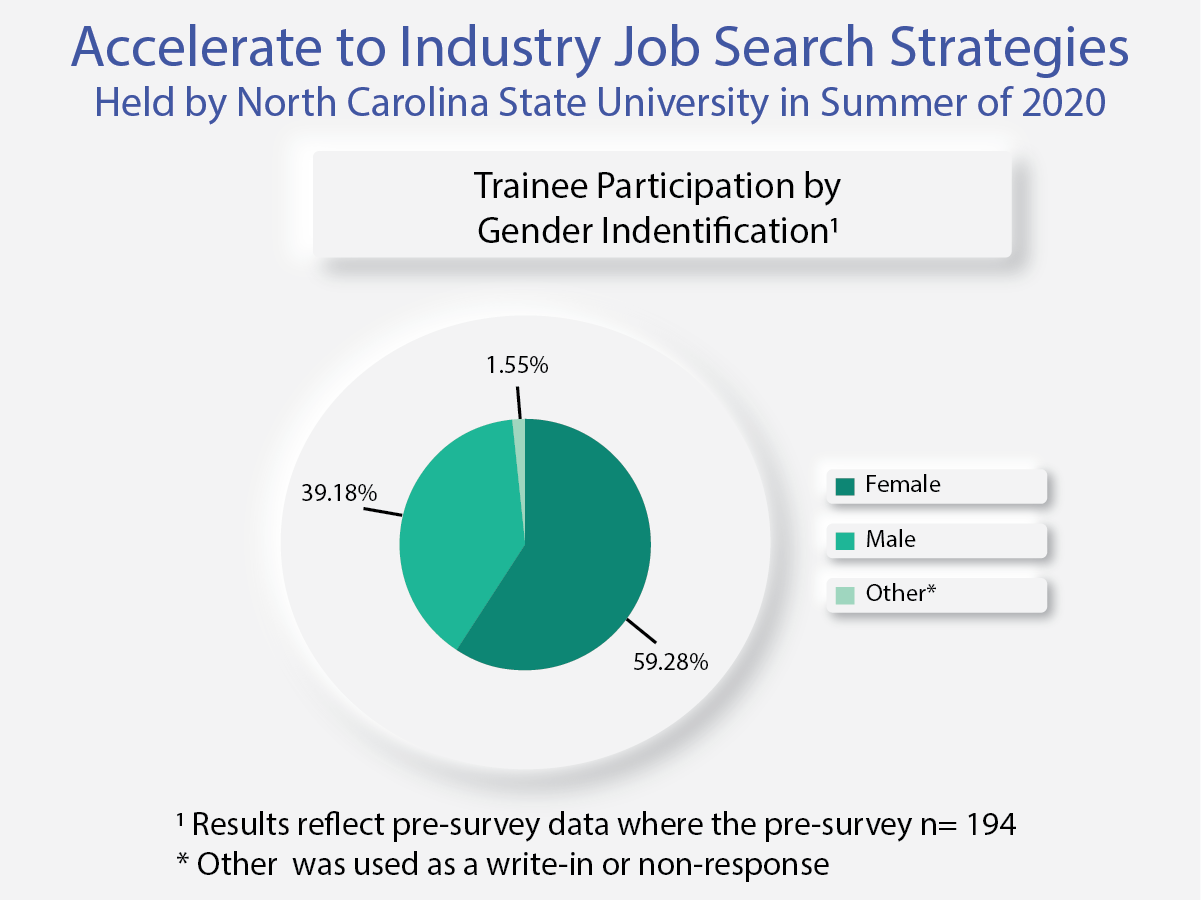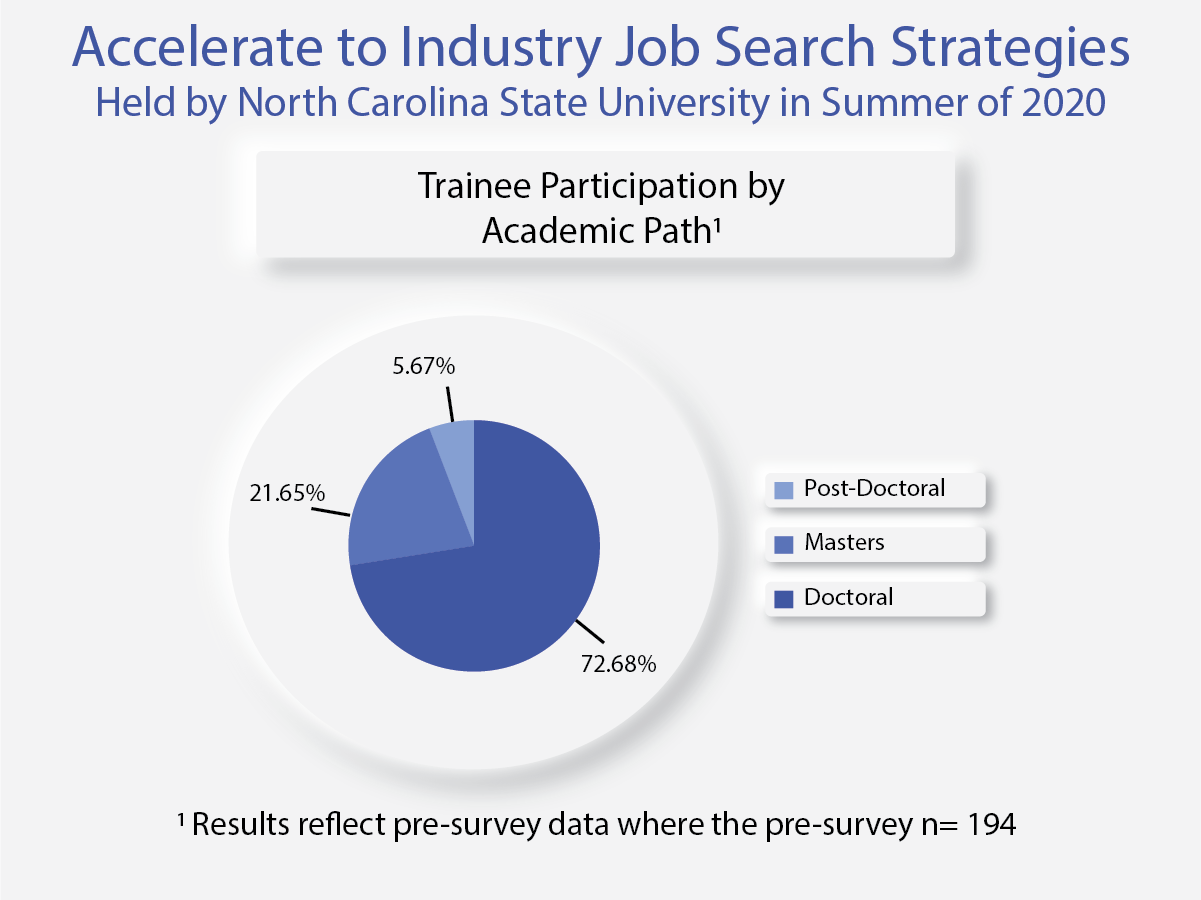 A2i Job Search Strategies
TRAINEE IMPROVEMENT IN COMPETENCY AREAS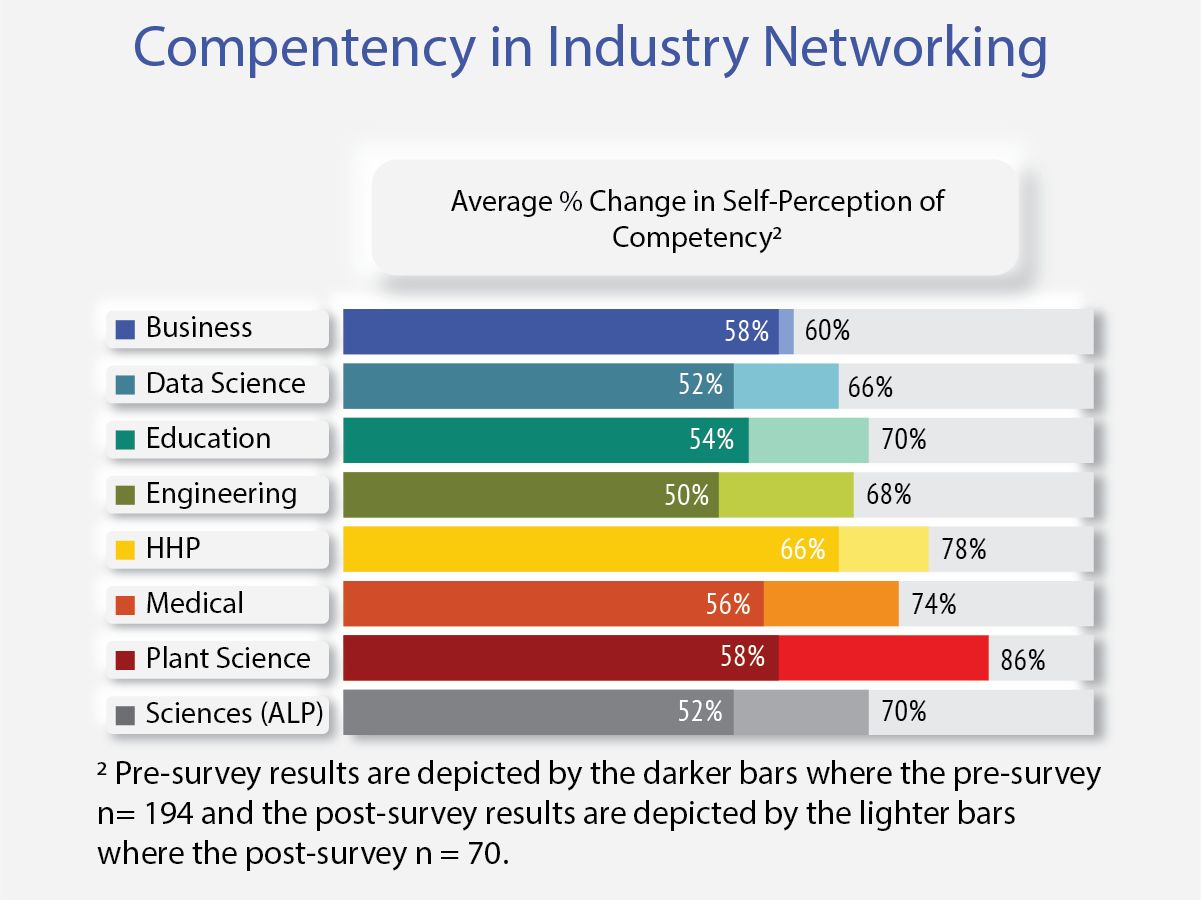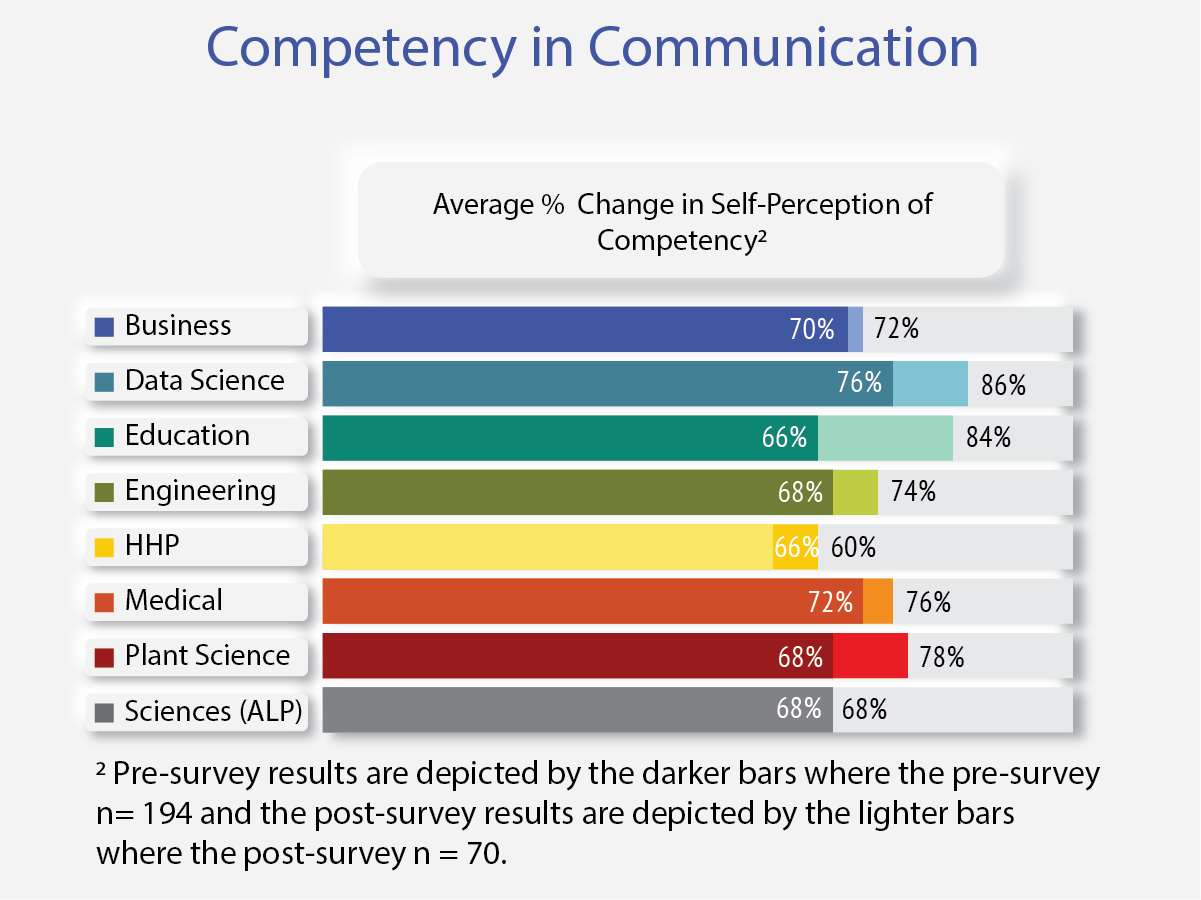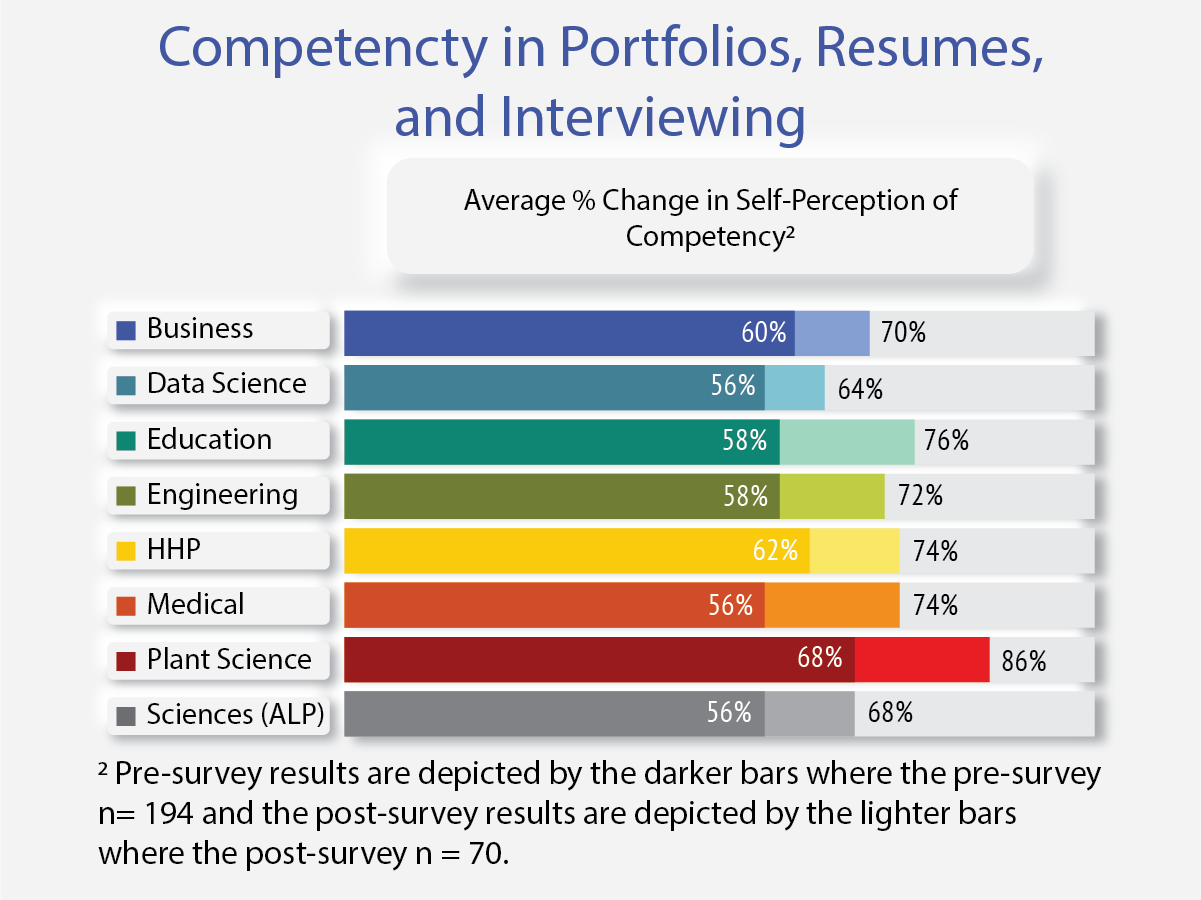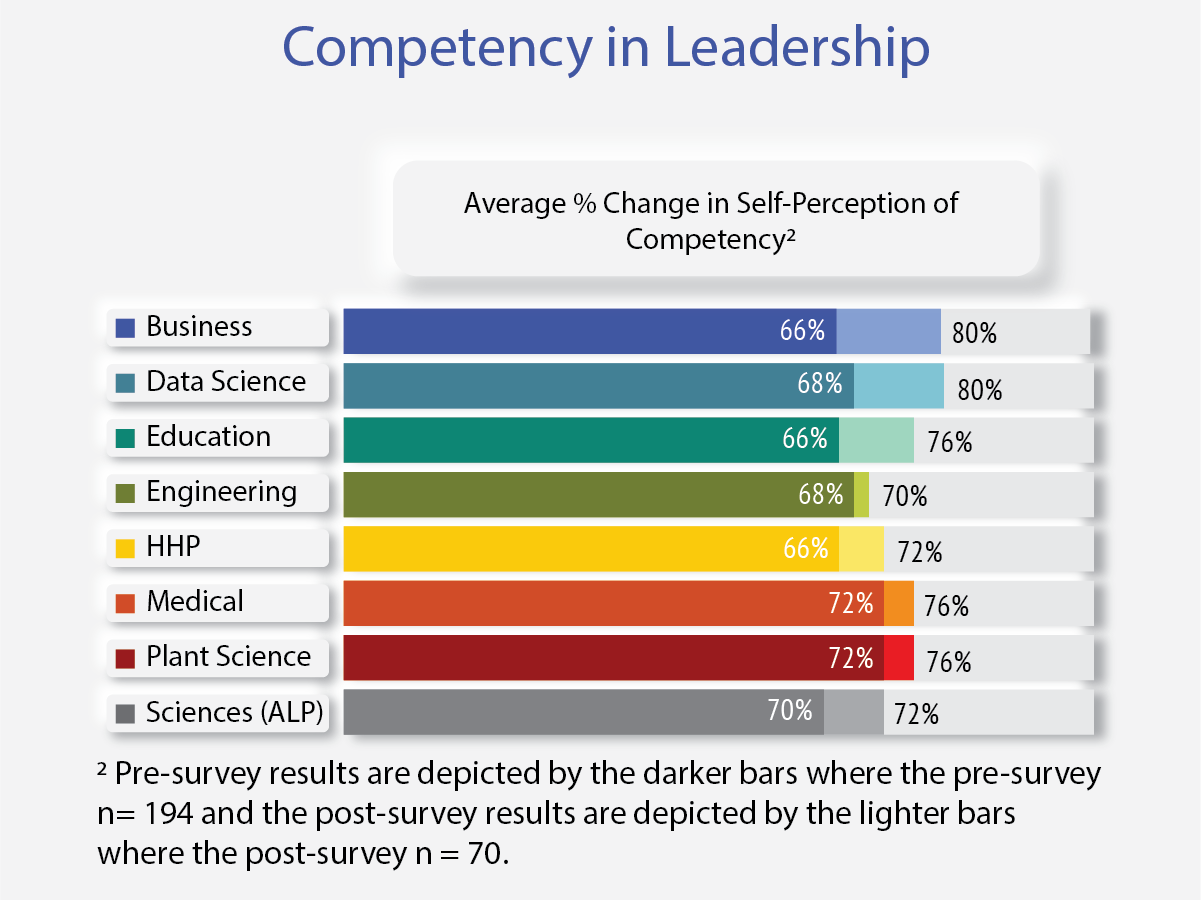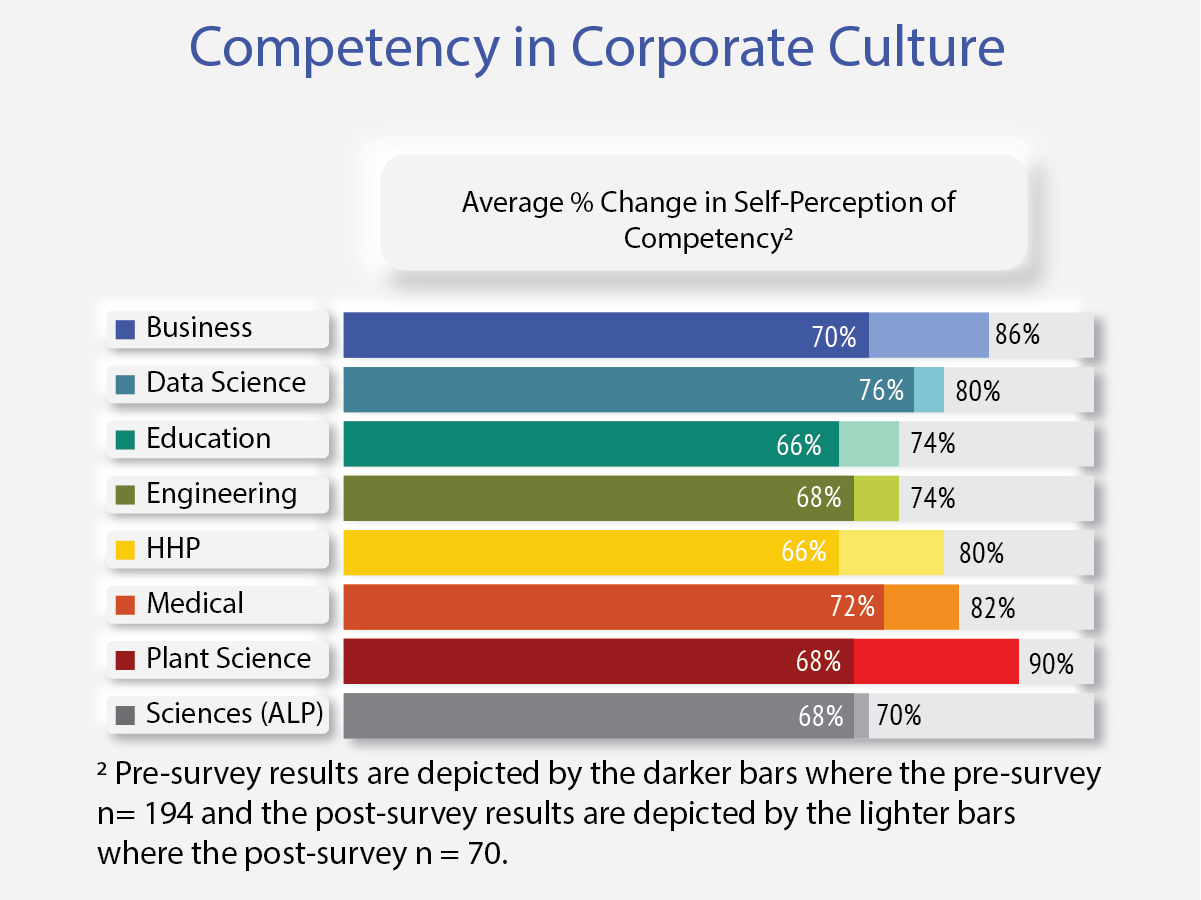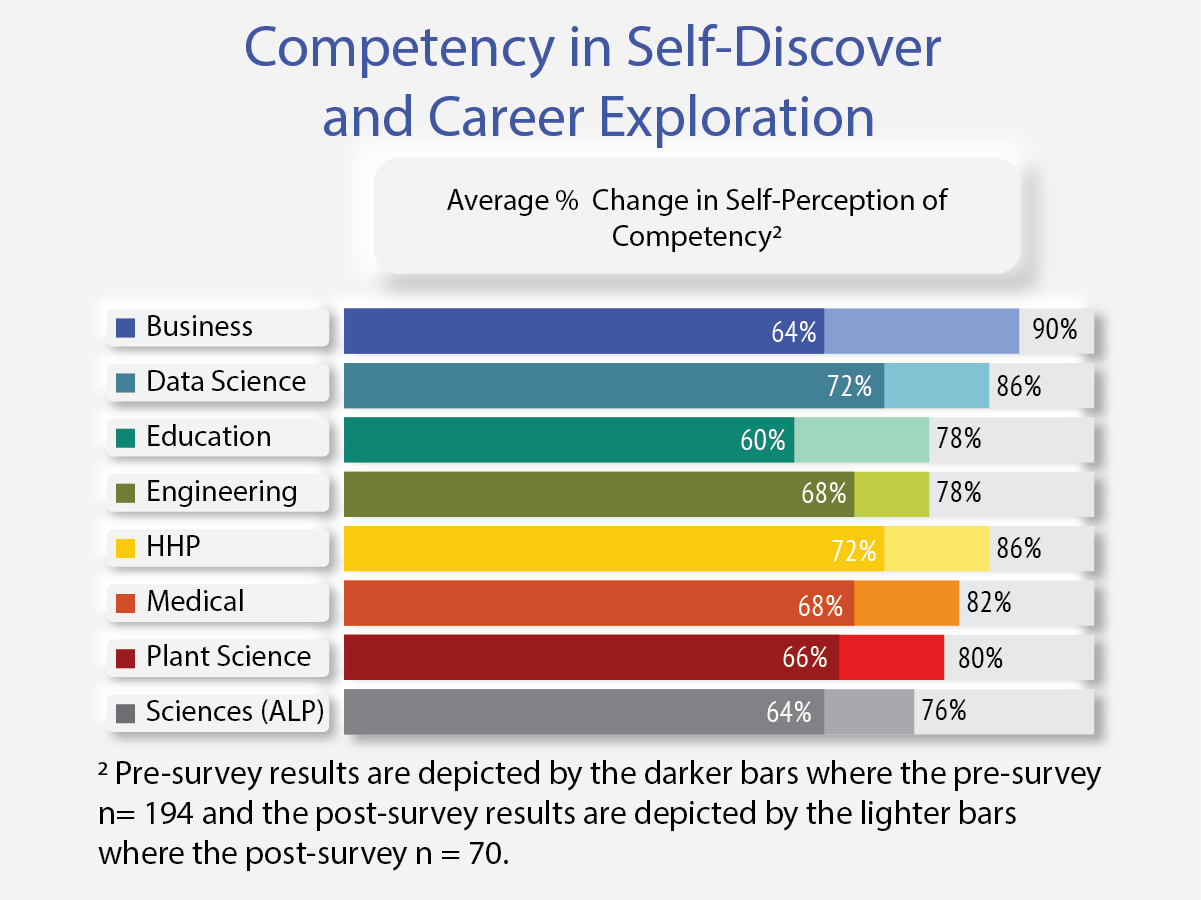 Laura Demarse, Joe Aldinger, Peter Harries, and Dave Shafer, "Accelerate to Industry," National Science Foundation, Innovations in Graduate Education award #1855978. (unpublished data, December 8 2020), Qualtrics surveys.
Current Academic Partners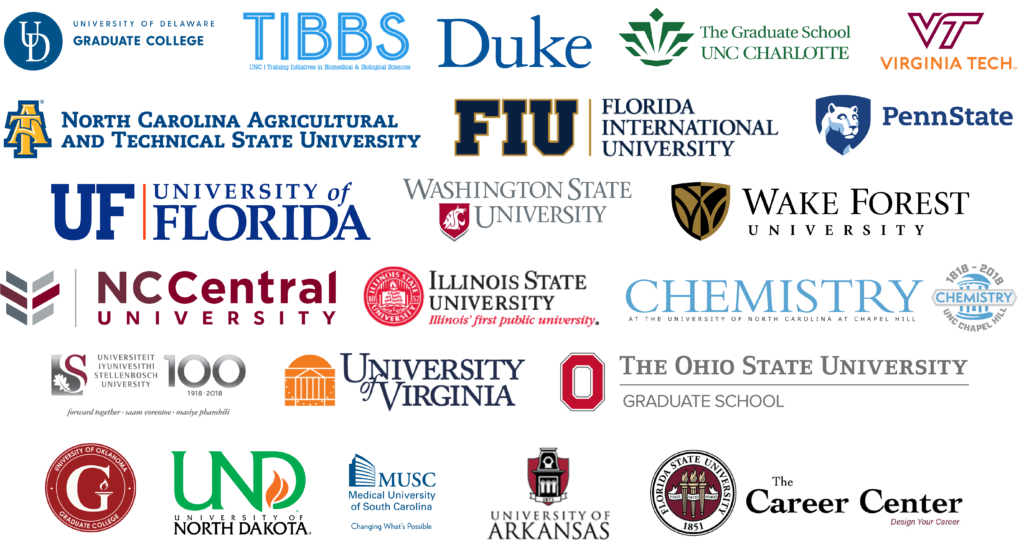 A2i's Training Institute
The training institute is held once a year and is designed to help our partners implement A2i on their own campuses. Joining us at the Institute also affords you the opportunity to participate in our community of practice through monthly virtual meetings.
Content Presented on:
Building impactful partnership with industry
Strategies for recruiting industry partners
Resource analysis including suggestions for constraints and coordinating
Case studies from partners who run A2i on their campus
Timeline and plan for implementation
Coordinating with partners on campus
If you are interested in becoming an academic partner please contact accelerate2industry@ncsu.edu. Join us on our Centennial Campus and come away with a toolkit for implementing the A2i model on your campus.
Registration for Training Institute
Registration Open for Spring 2022
Registration
The registration fee for academic partners who are not participating in the NSF grant is $250 per person. This cost covers all meals.
Accommodations
We reserve a block of rooms at the Aloft Hotel for a special group rate. Aloft is adjacent to NC State's Main Campus and a short drive from RDU airport via Uber or Triangle bus lines (2100 Hillsborough St, Raleigh, NC 27607). It is also within walking distance of restaurants and coffee shops along Hillsborough Street.
Partners leave the Training Institute with:
A2i logo and other branding elements
Sample marketing communications and templates
Evaluation and instructional content templates
Project implementation templates
If you are interested to launch A2i at your institution, please contact accelerate2industry@ncsu.edu.
Why We Need More Industry Immersion Programs
Tova Williams, a PhD student in fiber and polymer science, learned to erase her fears of being incapable of performing up to job standards.