Leadership Program
Our communities and greater society need good leaders who are self-aware, ethical and skilled. Taking time to develop one's leadership skills during graduate school or a postdoctoral experience will provide a significant return on investment for one's future career. The Graduate School at North Carolina State University provides graduate students and postdoctoral scholars a way to grow and enhance their leadership skills through the "Leadership Learning Institute (LLI)" program. LLI consists of four short courses that focus on self-awareness, communication, influence and purpose. Each short course consists of three, 2-hour sessions. Graduate students and postdoctoral scholars who wish to participate in LLI need to submit an application and obtain the support of their faculty advisor or PI.
Leadership Learning Institute
The Graduate School's Leadership Learning Institute (LLI) will guide participants through the creation of foundational knowledge and self-awareness that lead to the development of the skills needed within the future leaders. Over the course of 4 to 6 months, LLI will both deliver and require self-assessments, seminars, reflections and experiences that result in the participants acquiring sound, compelling and effective leadership proficiencies. These insights will help the LLI participants be more marketable and competitive for positions in their chosen career fields. Those who successfully complete the LLI will receive a non-credit Leadership Certificate that will be noted on their transcript; they can also indicate on their CV or resume that they have completed this intensive leadership course.
Leadership Certificate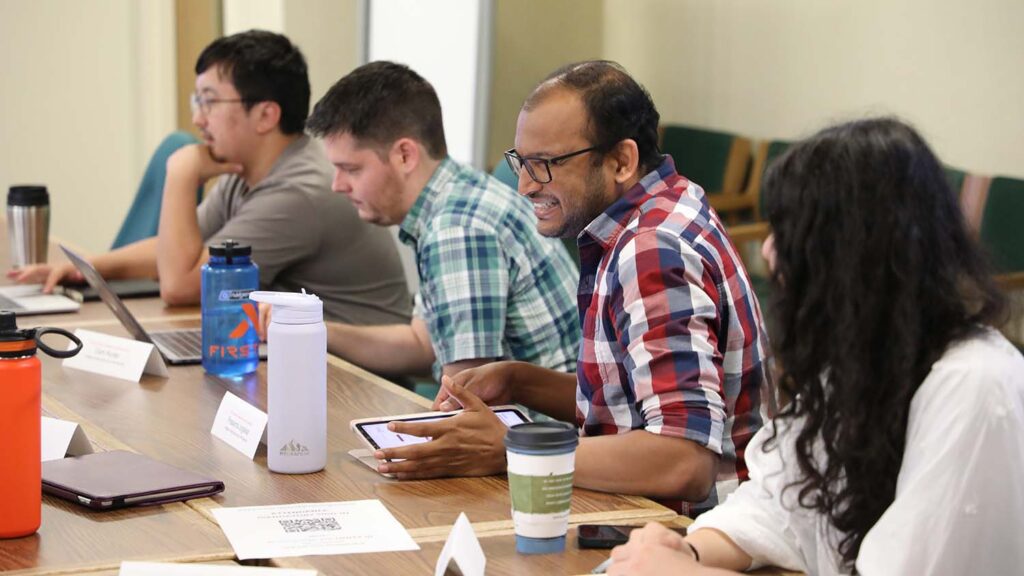 Leadership Certificate Requirements
Cohort-based program (required)
This certificate involves participation in the Leadership Learning Institute (LLI). All participants need to attend all three sessions of Short Course 1 as these are the foundational workshops. There are an additional three short courses with three sessions each for a total of 9 sessions. Participants must attend at least 8 of the remaining 9 sessions. In all, participants attend 11-12 workshops to fulfill this requirement.
Short courses (required)
Short course #1: Self-Awareness
Session 1: Leadership 101
Session 2: DISC and Behaviors
Session 3: Emotional Intelligence
Short course #2: Communication
Session 1: Communication Styles
Session 2: Handling Conflict and Difficult Conversations
Session 3: Leading with Clarity
Short course #3: Influence
Team Leadership
Employee Engagement
Leading Others
Short course #4: Purpose
Start with WHY (book provided)
Values in Leadership
The Authentic Leader
Experiences & deliverables (required)
Accountability Partners: Each cohort member paired with another cohort member to discuss, on a weekly basis, in between sessions to process and reflect on topics and applications.
Career Coaching Session and LinkedIn profile: At least one session scheduled with facilitator of the LLI program and LinkedIn profile created or updated with input from LLI program facilitator.
Assessments: Participants complete DISC, EQi and other assessments as required.
Leadership Experience: Formal or informal leadership experience chosen by participant; completed within one semester of taking LLI workshops.
Reflection Paper- Submitted after the leadership experience; questions provided by LLI facilitator.