Goodnight Doctoral Fellowship
Along with the partnership of Dr. Jim and Mrs. Ann Goodnight and the Goodnight Educational Foundation, NC State University has created the Goodnight Doctoral Fellowship. This commitment is the latest in the Goodnights' impactful universitywide philanthropic leadership and will address one of NC State's most critical funding needs.
NC State's graduate student population comprises approximately 10,000 students, and in fall 2021, 36% received funding, while the remaining were self-supporting. More than 1,500 potential first-year graduate students in that same semester chose to attend another program, officials said, and funding gaps were and continue to be a significant factor, especially when compared to packages offered by peer institutions.
The Goodnight Doctoral Fellowship program seeks to attract the most talented Ph.D. students to NC State.

Peter Harries

Dean of The Graduate School
The Goodnights' investment represents a vital step forward in enhancing the funding we can offer our outstanding Ph.D. applicants.
This new initiative makes the post-secondary degree path more accessible for academia's next generation, which aligns with the Goodnights' impact at NC State. The investment in doctoral students builds on their previous generous support for undergraduates through the Goodnight Scholarships program, which benefits low- to middle-income first-year and transfer students in North Carolina, as well as their ongoing commitment to faculty excellence at every career stage.
Visionaries in Technology and Education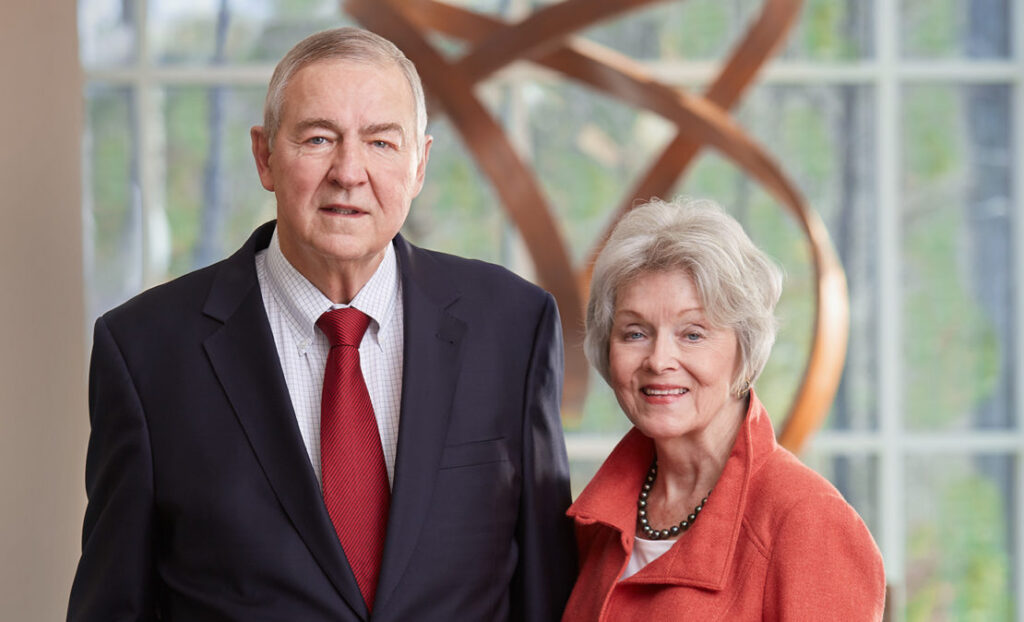 The inaugural cohort includes 30 Ph.D. students from seven colleges whose work focuses on STEM or education.
Fellowship Students
About the Goodnights
Dr. James and Mrs. Ann Goodnight are NC State alumni. Among their many leadership activities, they recently served as co-chairs of the historic Think and Do the Extraordinary Campaign. Dr. Goodnight – the CEO and founder of SAS – earned his B.S. in applied mathematics in 1965, his M.S. and doctorate in statistics in 1968 and 1972, respectively, and the university conferred an honorary degree to him in 2002. Mrs. Goodnight earned her B.A. in political science in 1968 and works as the senior director of community relations at SAS. The Goodnights have received numerous university honors, including the Watauga Medal (Dr. Goodnight, 2002) and the Menscer Cup (2007). Mrs. Goodnight's leadership roles include serving on the Board of Trustees and as a founding member of Wolfpack Women in Philanthropy at NC State.
The Goodnights support 300 North Carolina students each year through the Goodnight Scholarships program, which they established in 2008 and expanded in 2017 to include transfer students from the state's community colleges. The Goodnights also have generously strengthened centers, programs and additional scholarship opportunities across NC State. Their commitment to faculty excellence has resulted in the creation of 28 named faculty positions, a deanship, a program to invest in early-career faculty and support for additional endowed professorship funds.
Doctoral Fellowship News