International Student Admissions and Resources
NC State University boasts the largest international student population in North Carolina, home to over 5,000 international students from 129 different countries. International students are a key part of the vibrant Wolfpack community and integral to the University's mission of developing global leaders for social, economic and technological change.
Multiple support offices assist international students throughout their entire academic career, from admissions and visa processing, to academic and sponsored student support, on-going immigration advice and post-graduate employment. NC State welcomes international applicants and families to learn more about our services, academic programs and the Wolfpack community.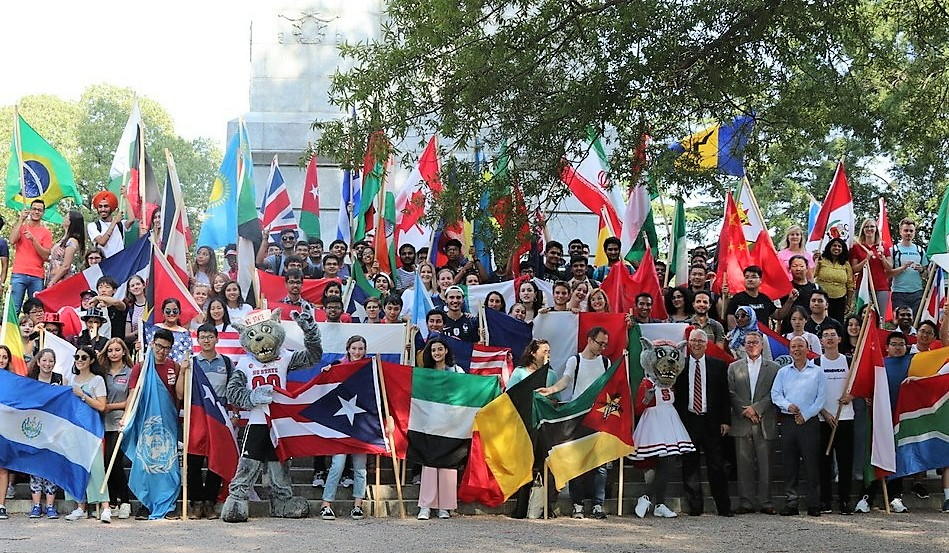 Our campus is located in the heart of the state's capital, Raleigh, a city continuously ranked on national "best" lists for jobs, food, growth and affordability. Raleigh's growth and vibrant cultural community make it one of the country's most exciting places to live! With attractive career opportunities and a flourishing community, there is no better place to start your future than NC State.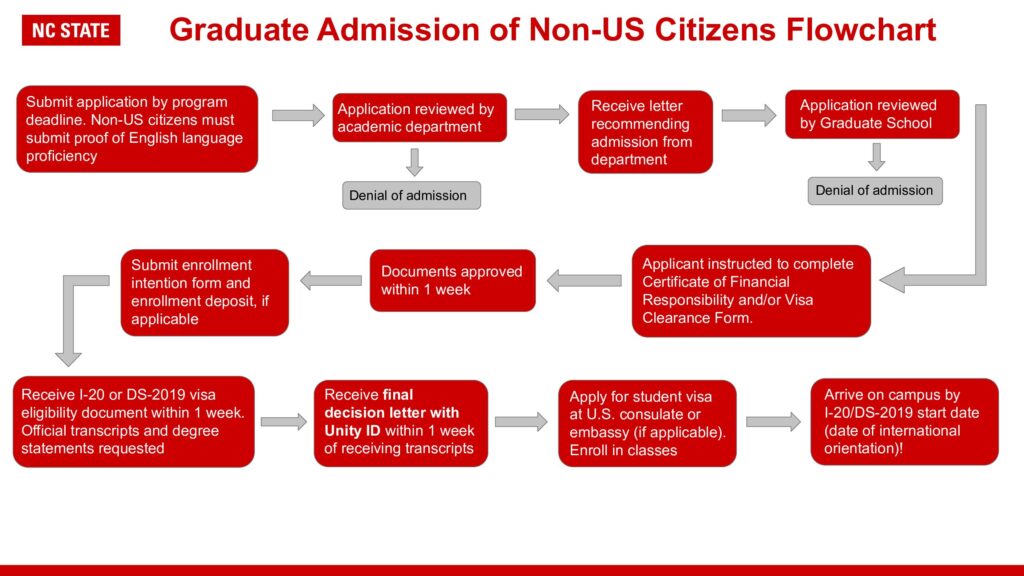 Campus Safety
Learn More About NC State
Immigration and Employment
Located near the largest research park in the U.S. and with 75 corporate partners on-campus, opportunities for internships and post-graduate employment are limitless. 2022 QS Graduate Employability Rankings rank NC State #101-110 for turning out the most employable graduates in the world! Our students find employment with multinational companies like SAS, Apple, Amazon, Google, Credit Suisse, Facebook, Bayer, Syngenta, IBM and GlaxoSmithKline. Campus resources support international students in finding jobs, obtaining work authorization, and filing taxes on wages earned.
Financial Aid Resources
Connect with Current International Students & Alumni