Discontinuations
To initiate the discontinuation of a graduate program, you should complete the Request to Discontinue form. The completed form should be sent to grad-curriculum@ncsu.edu for inclusion in the corresponding to CIM for Programs action.
After the discontinuation proposal has been approved, the program will remain active until all enrolled students have completed the program. Once all students have completed the program, the Director of Graduate Programs or Department Head should notify the Graduate School so the program may be officially discontinued.
Prior to submitting a proposal to discontinue an existing program/plan/subplan, all proposers MUST consult with The Graduate School.
Discontinuations through CIM Programs
Find the degree program or degree subplan you intend to discontinue in CIM Programs and select the entry.
Select the "Discontinue" button, as shown below:

The following form will pop-up: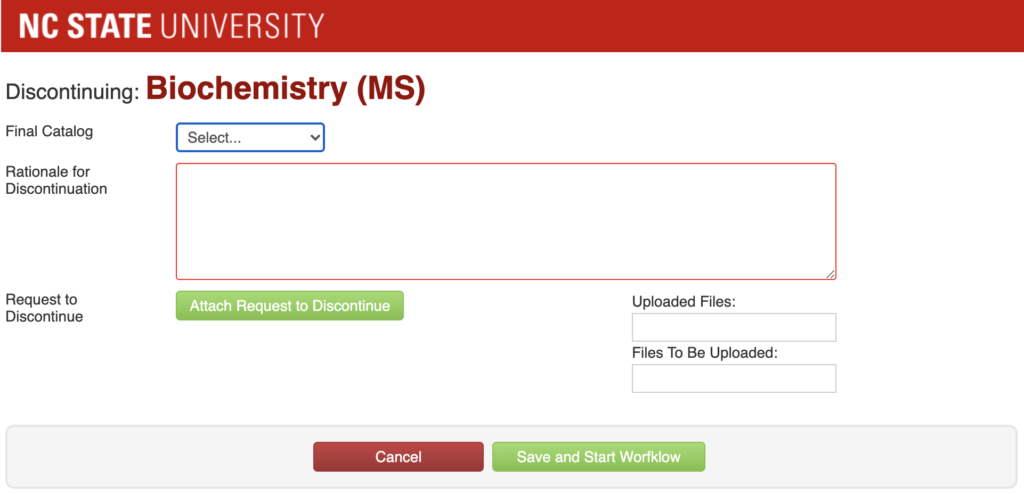 Note: Discontinuing a Degree Program requires the submission of the Request to Discontinue. Approval routing differs between discontinuation types and will be discussed during the consultation with the Graduate School.