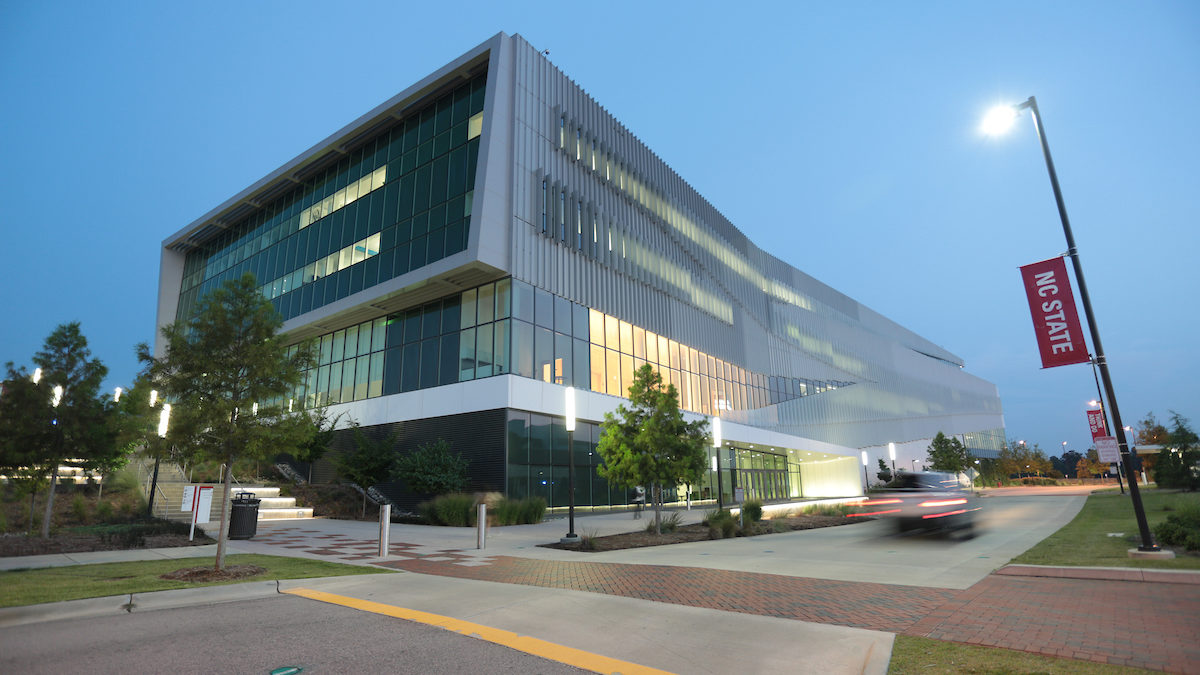 Leading holistic workforce development and integration through industry-academic collaborations.
Accelerate to IndustryTM is a professional program offered by the NC State Graduate School that represents the interests of more than 10,000 graduate students and postdoctoral associates.
A2i offers you opportunities to collaborate with NC State University to shape the future of holistic and integrated workforce readiness at your company. Through A2i, you can recruit and directly impact the training of graduate and postdoctoral researchers. Our industry members help us prepare trainees in the following areas
Leadership, teamwork, and communication
Intellectual property and regulatory affairs
Market and technology evaluation
Project management
Commercialization
Finance
The A2i program includes several modules that offer a broad range of distinctive partnership opportunities: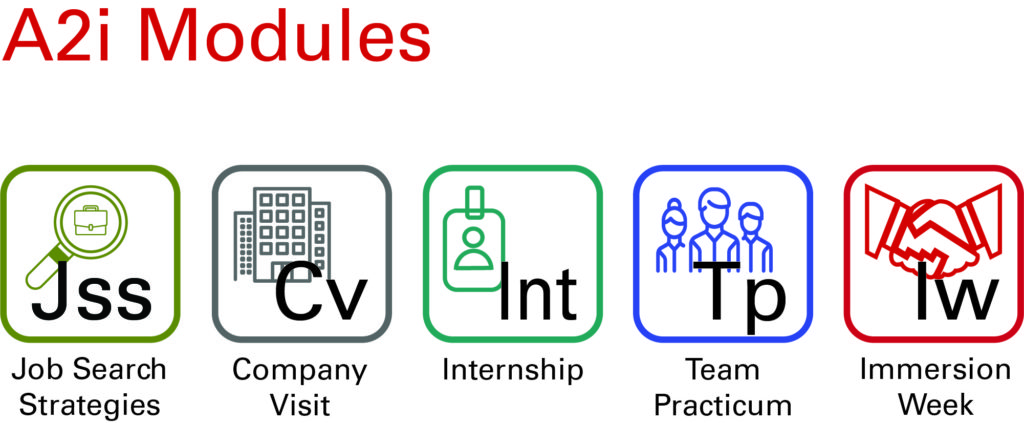 Outcomes
During the Summer of 2020, North Carolina State University held their first virtual A2i Job Search Strategies Session open to all our Academic Partners. Overall, a total of 375 trainees were served across 18 different institutions.
A2i Job Search Strategies
TRAINEE PARTICIPATION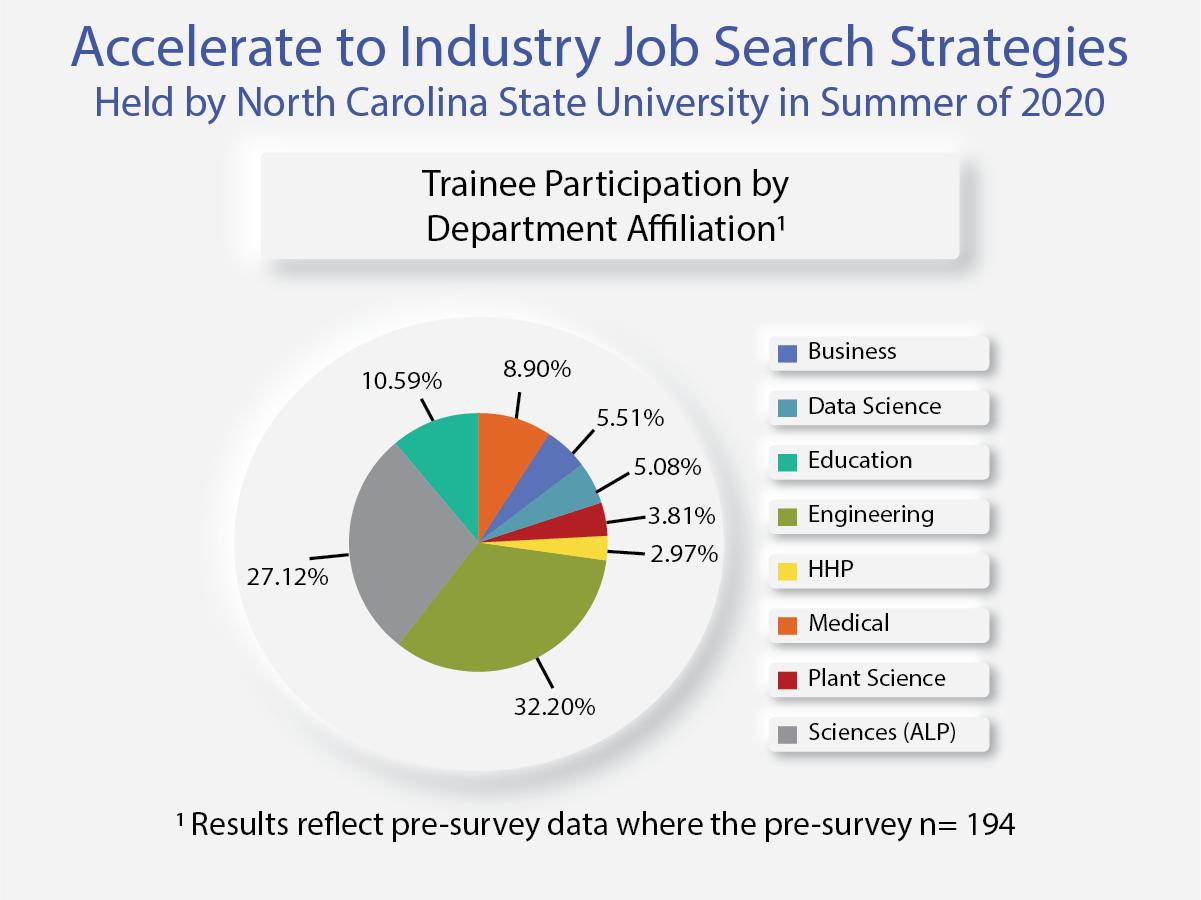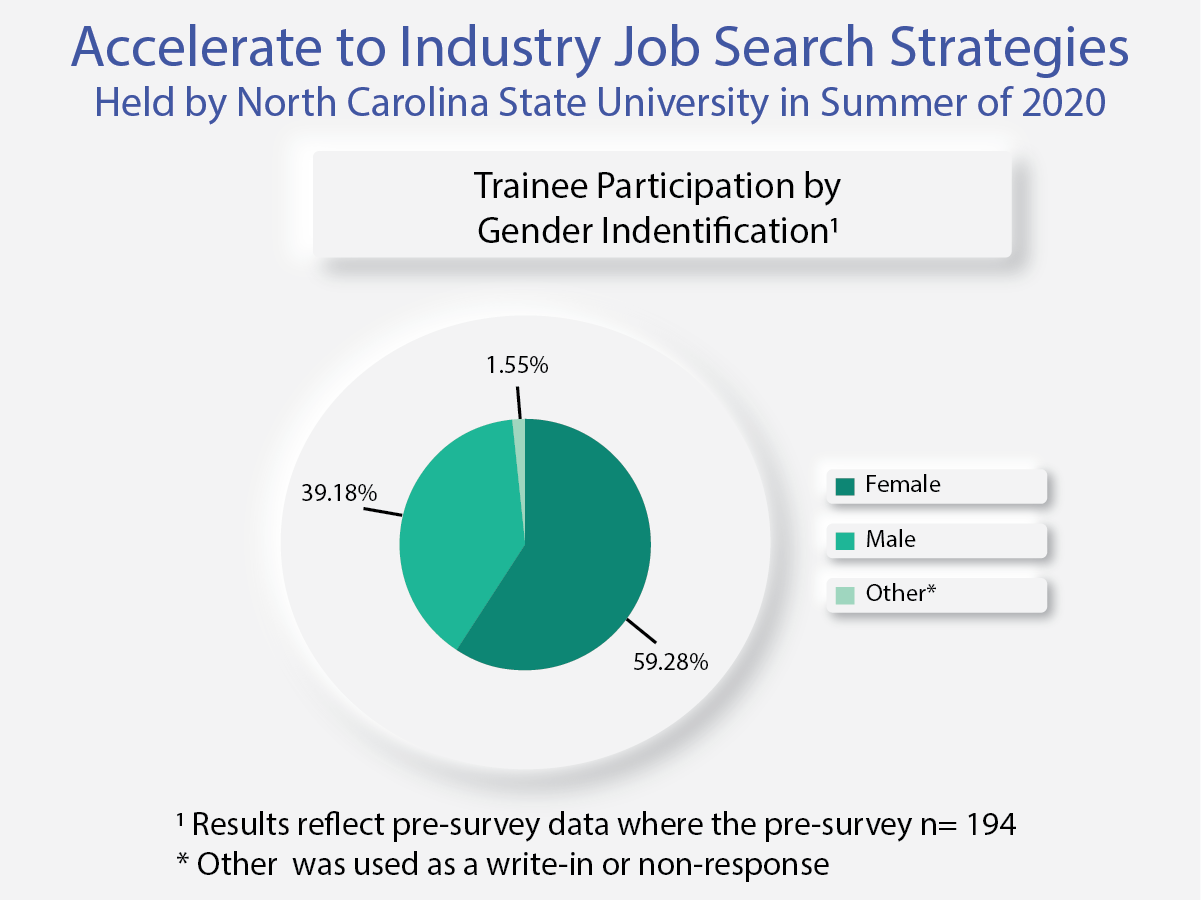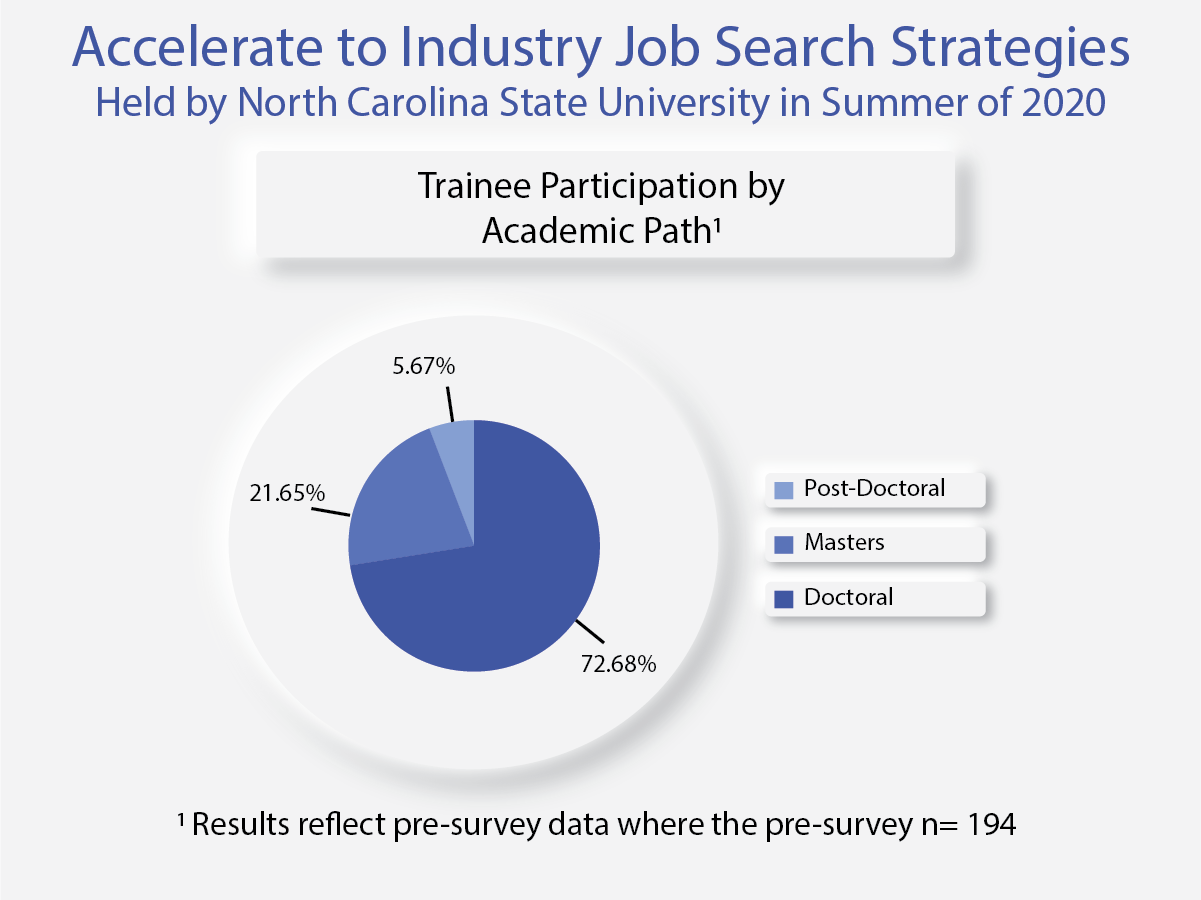 A2i Job Search Strategies
TRAINEE IMPROVEMENT IN COMPETENCY AREAS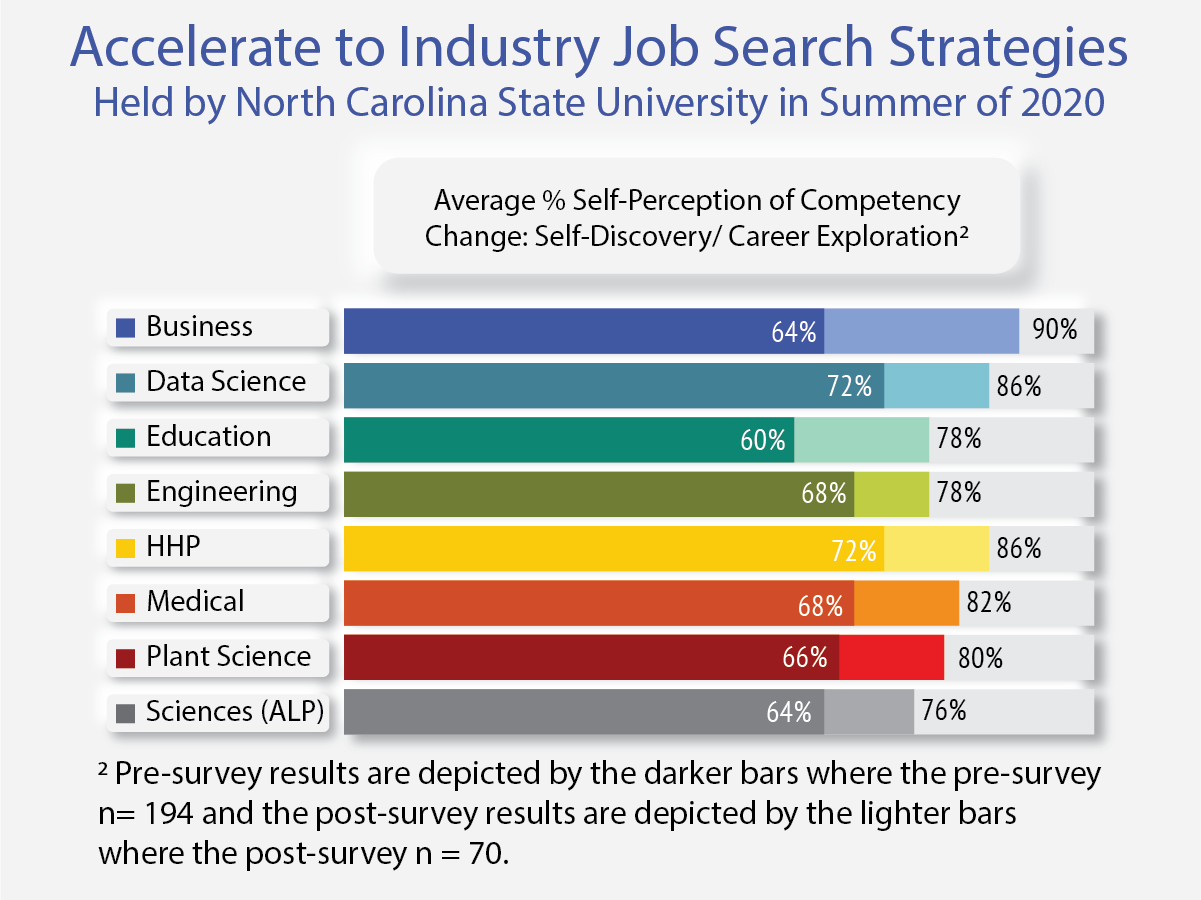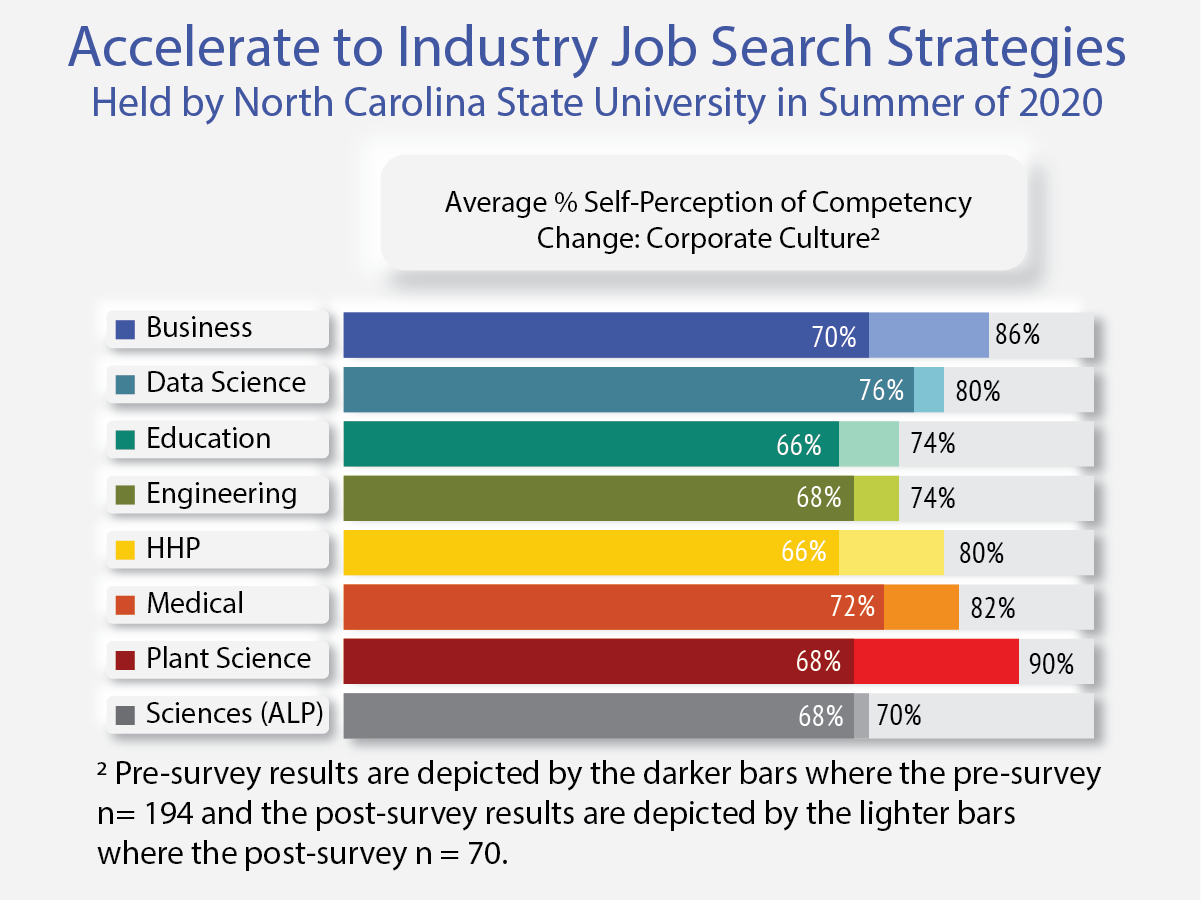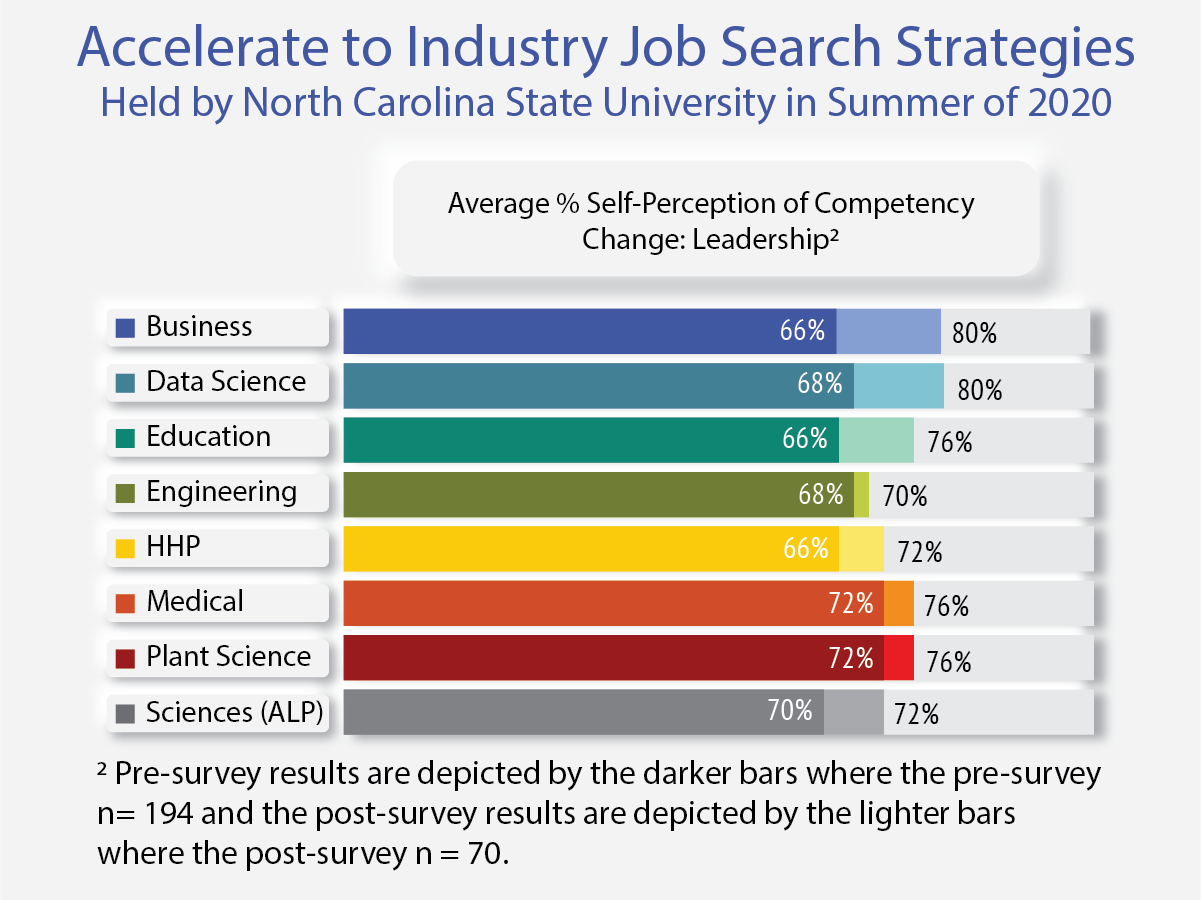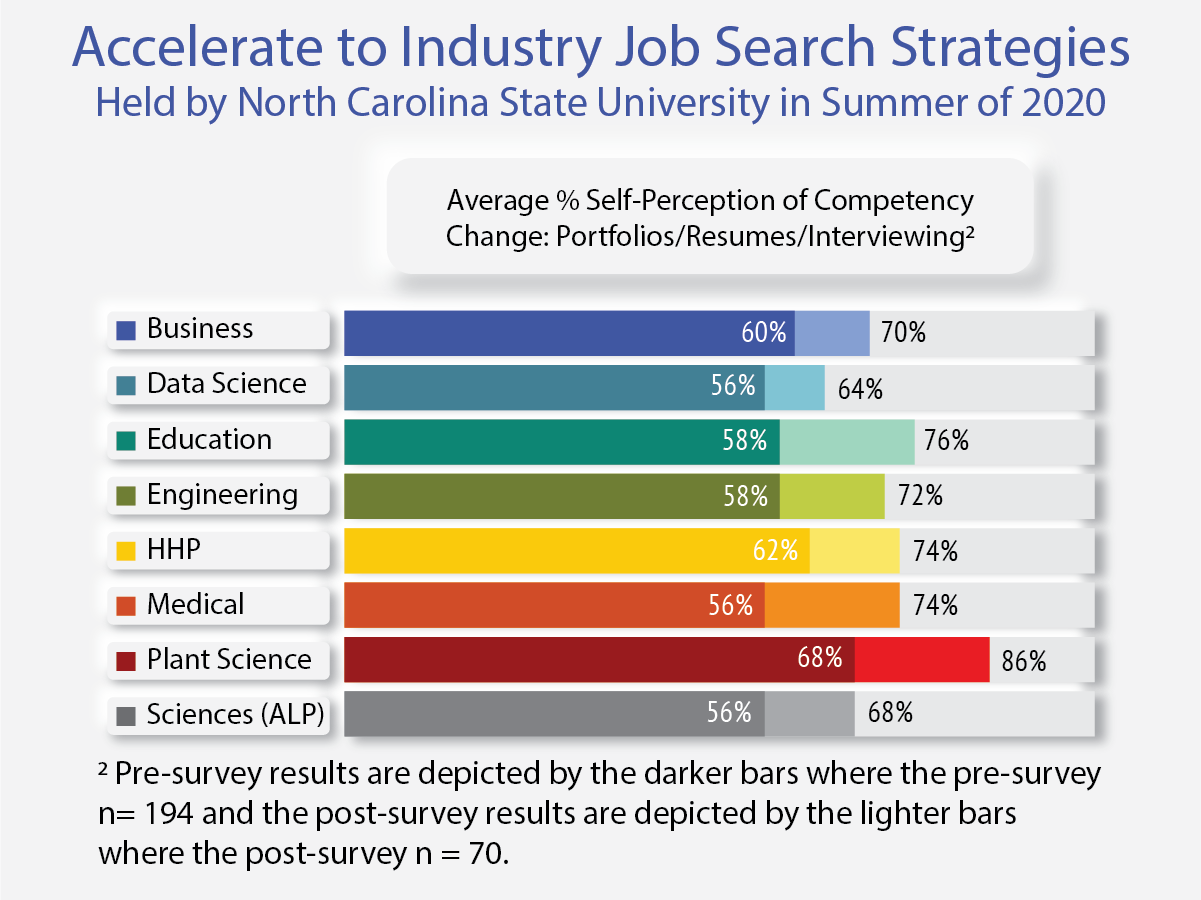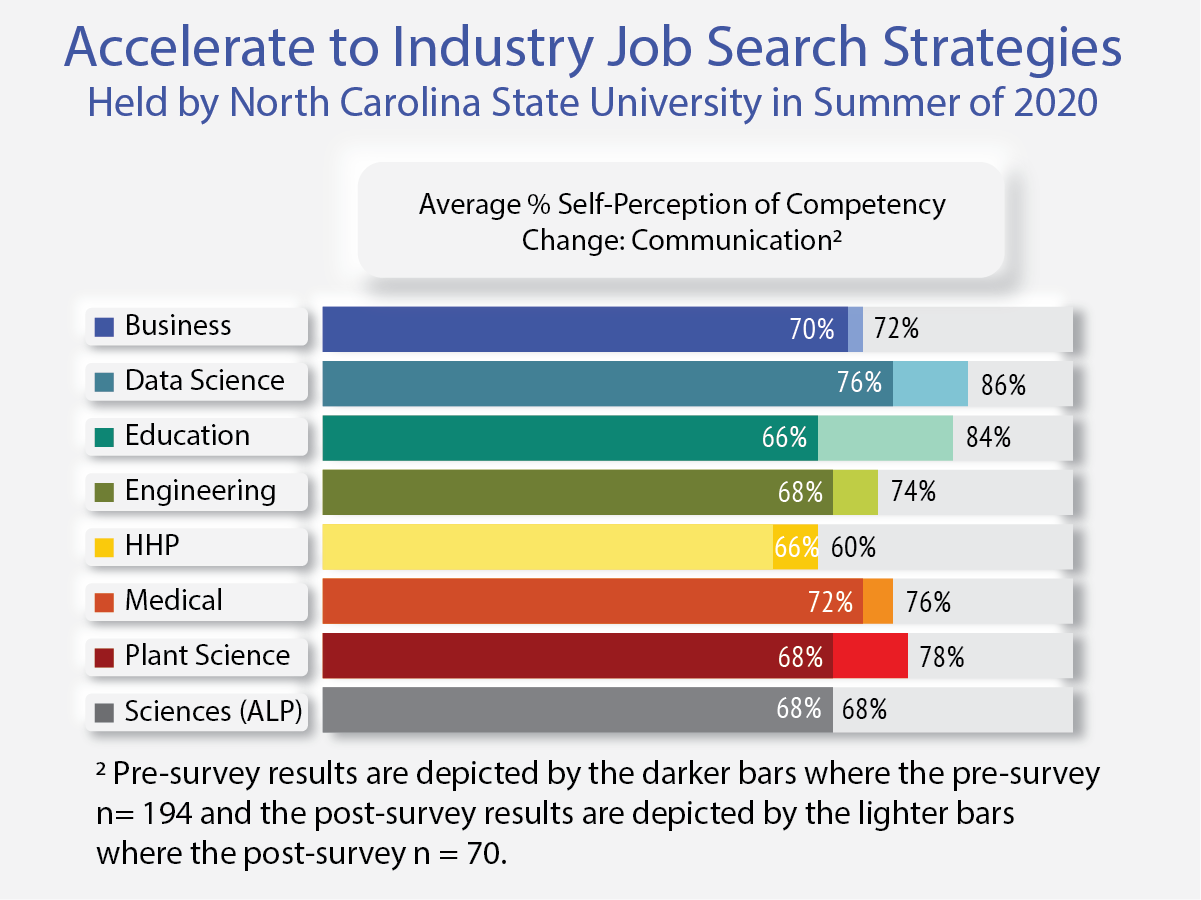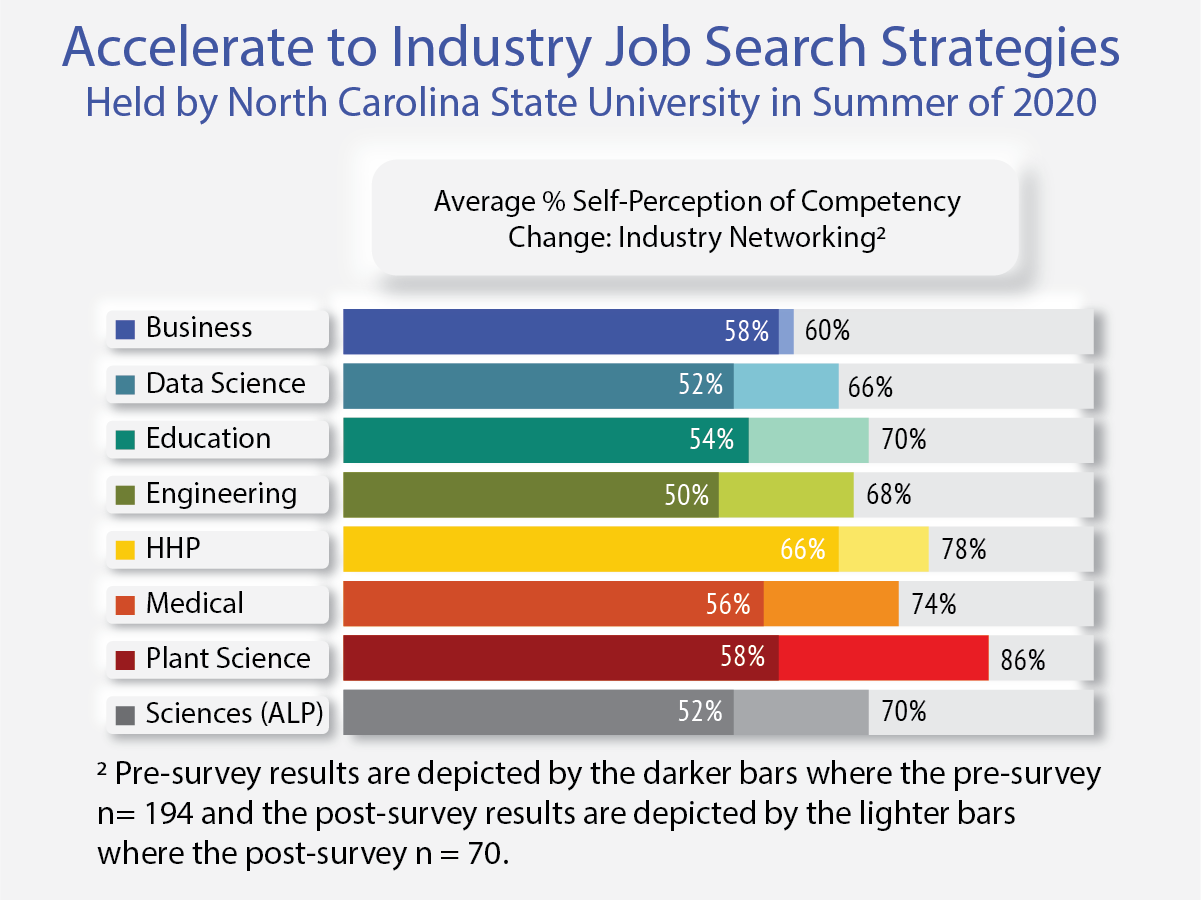 Laura Demarse, Joe Aldinger, Peter Harries, and Dave Shafer, "Accelerate to Industry," National Science Foundation, Innovations in Graduate Education award #1855978. (unpublished data, December 8 2020), Qualtrics surveys.
Current Industry Partners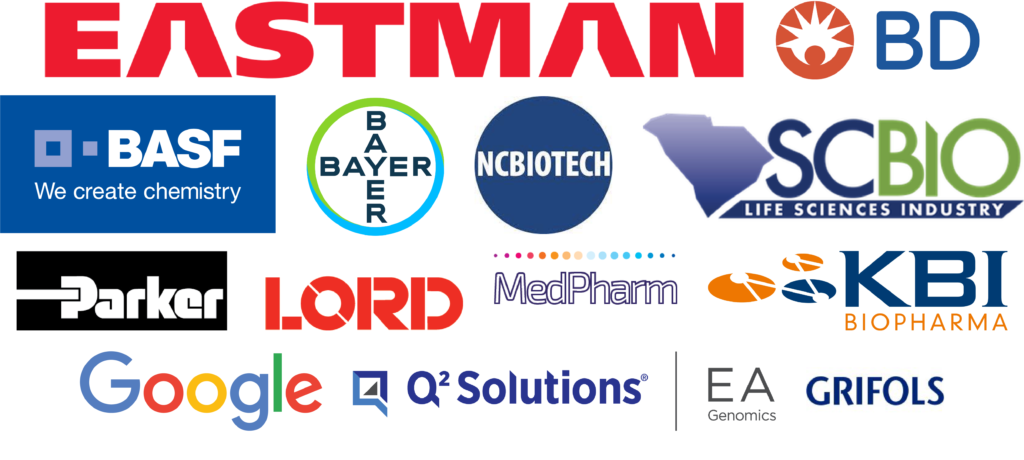 We offer an Annual Corporate Membership program that includes the following features:
A2i Recruitment Support: we work with our members' talent acquisition teams identify trainees whose interests, skills, and values align with their company's culture and talent needs. We facilitate recruiting, on-site interviewing, and marketing on campus for our industry members.
Local, regional, and national recognition across our Academic Partners
Recognition on our website and social media channels
Meetings with A2i leadership
Semester and year-long cross-disciplinary team projects, visits to company sites, and internships
Invite talks, interactive workshops, and networking during A2i Industry Immersion Week, including the company fair
Tailoring of A2i program content, project work, and activities to the topics that best suit company needs
Innovative and robust engagement opportunities with our trainees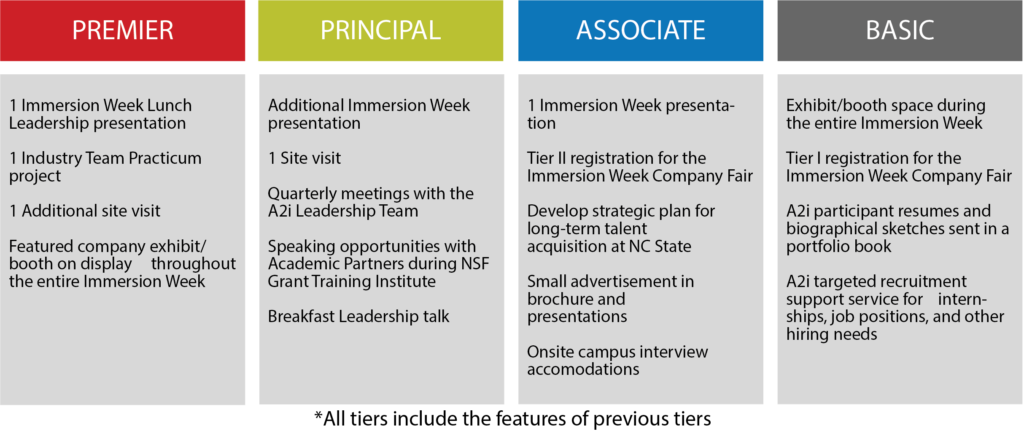 Please send any questions regarding A2i corporate partnerships to accelerate2industry@ncsu.edu.
The program offers valuable guidance and advice for students considering industry carers. Among job applicants, we see a higher level of preparation in students who have been through the program.

Dawn Mason, Ph.D.

Global External Innovation Manager, Eastman
Partner Company since 2017