Professional Development Programs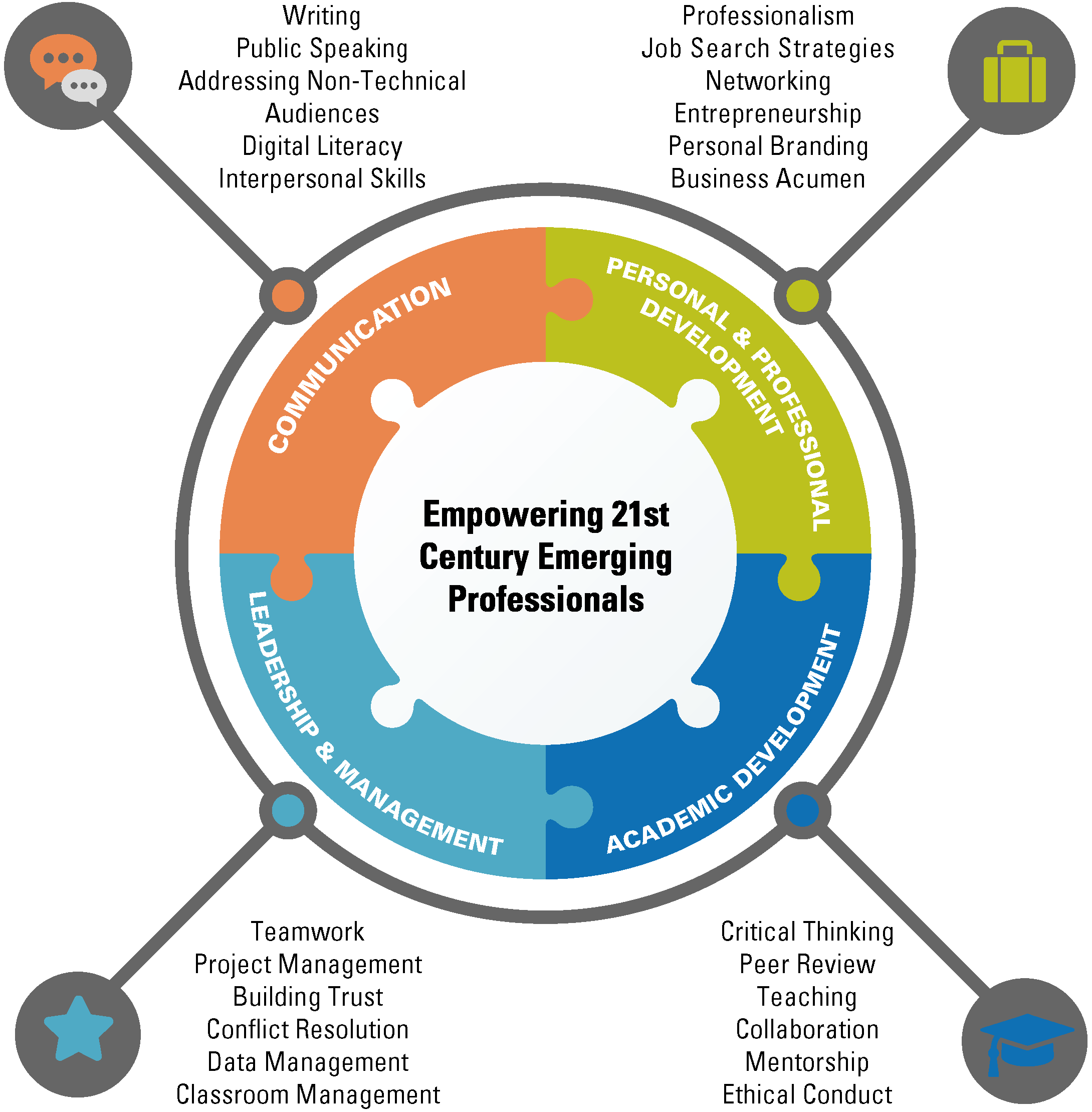 How effectively do YOU display key professional skills?
Across all job sectors, employers highly value several key professional skills, including the following:
Teamwork and communication
Building trust and positive relationships
Initiative and flexibility
Critical thinking and leadership
Project and ambiguity management
Sharpen your professional edge.
The Graduate School's professional development activities are intended to empower you to achieve professional success through seminars, career panels, speakers, workshops, courses, and programs that build and develop the skills above along with other key professional skills.
Signature Programs
Our signature programs are intended to not only increase your awareness of career opportunities in academia, government, and in the private sector, our programs also support your ability to further develop your skills, to distinguish yourself from competitors, and to secure jobs.
Career Exploration Program (coming soon)
Mission & Goals
The mission of Graduate School's professional development programs is to enhance the academic and career success of graduate students and postdoctoral researchers and scholars.
To accomplish this mission, we strive to achieve two primary goals:
Provide professional training that prompts workforce readiness and establishes a competitive edge for employment after completing University study.
Provide training and support that promotes long-term career success and satisfaction.