Professional Development Initiative
Mission and Goals
In line with goal 1 of NC State's Strategic Plan to "Enhance Student Success," the mission of the Graduate School's Professional Development Initiative is to support timely progress to degree and the professional advantage of graduate students and postdoctoral scholars during their time at NC State at beyond. We provide a wide range of innovative scholarly and professional support structures so that participants in our programs can develop a trajectory toward scholarly success and long-term career satisfaction in a range of disciplines and professions.
Learning Objectives
By participating in the Graduate School's Professional Development programs, students and postdocs will be able to:
Engage in interdisciplinary academic and professional communities.
Chart a career pathway that draws on personal strengths and disciplinary knowledge.
Write and communicate effectively for diverse audiences.
Develop a strategy for workforce readiness that enables professional edge and personal satisfaction.
Signature Programs
Our signature programs help you gain competitive advantage for career opportunities in academe, government, and in the private sector, and also enrich your professional abilities as researchers, teachers, and writers while you are at NC State.
Resources for Faculty
The Professional Development team is eager to partner with faculty across campus to provide systematic professional development support for graduate students. Our team can work with you individually to develop strategies for mentoring graduate student writers, integrating writing and communication more explicitly into graduate curricula, designing graduate-level assignments, and more. Request a conversation with a member of our team, a targeted workshop, or a class visit.
Professional Development at NC State
Sign up for our newsletter to receive the latest information about Professional Development programs and opportunities.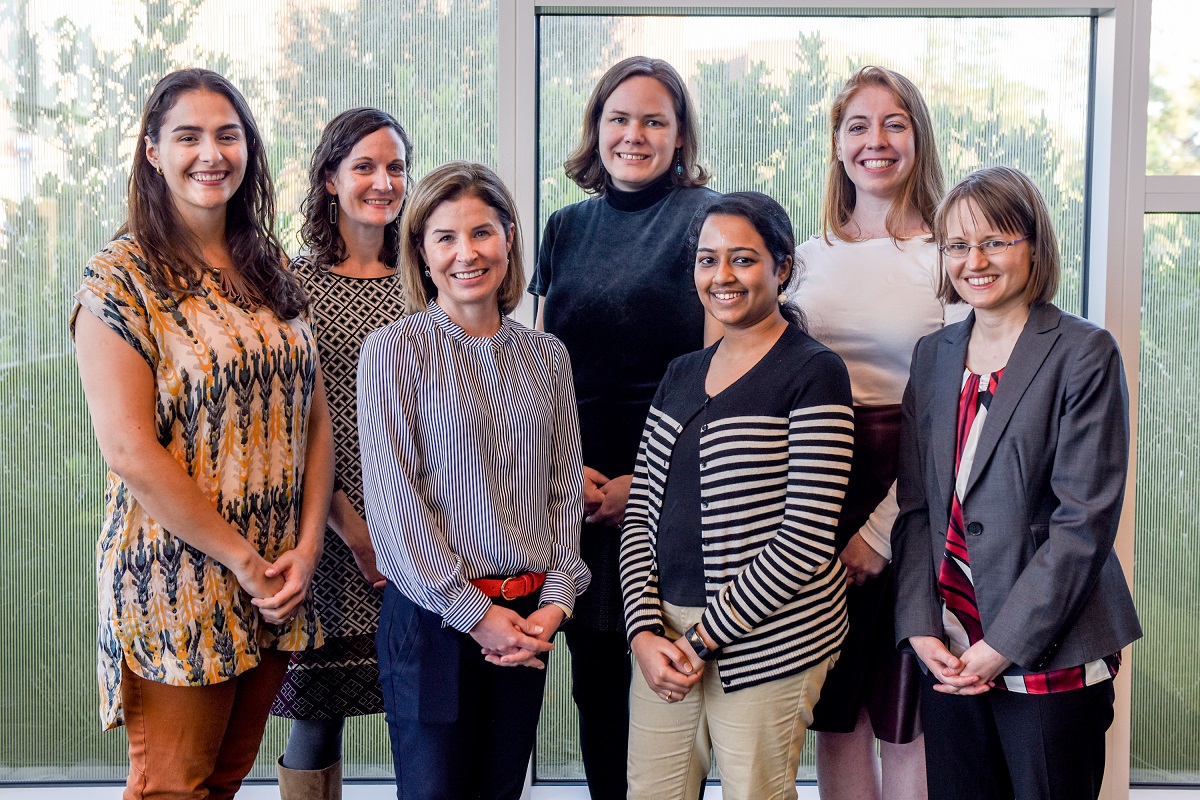 NC State Graduate School's Professional Development team at the 3 Minute Thesis (October 2018). Photo by Becky Kirkland.