Three Minute Thesis
An 80,000 word thesis would take 9 hours to present. Your time limit...3 minutes.  Your prize...up to $1,000.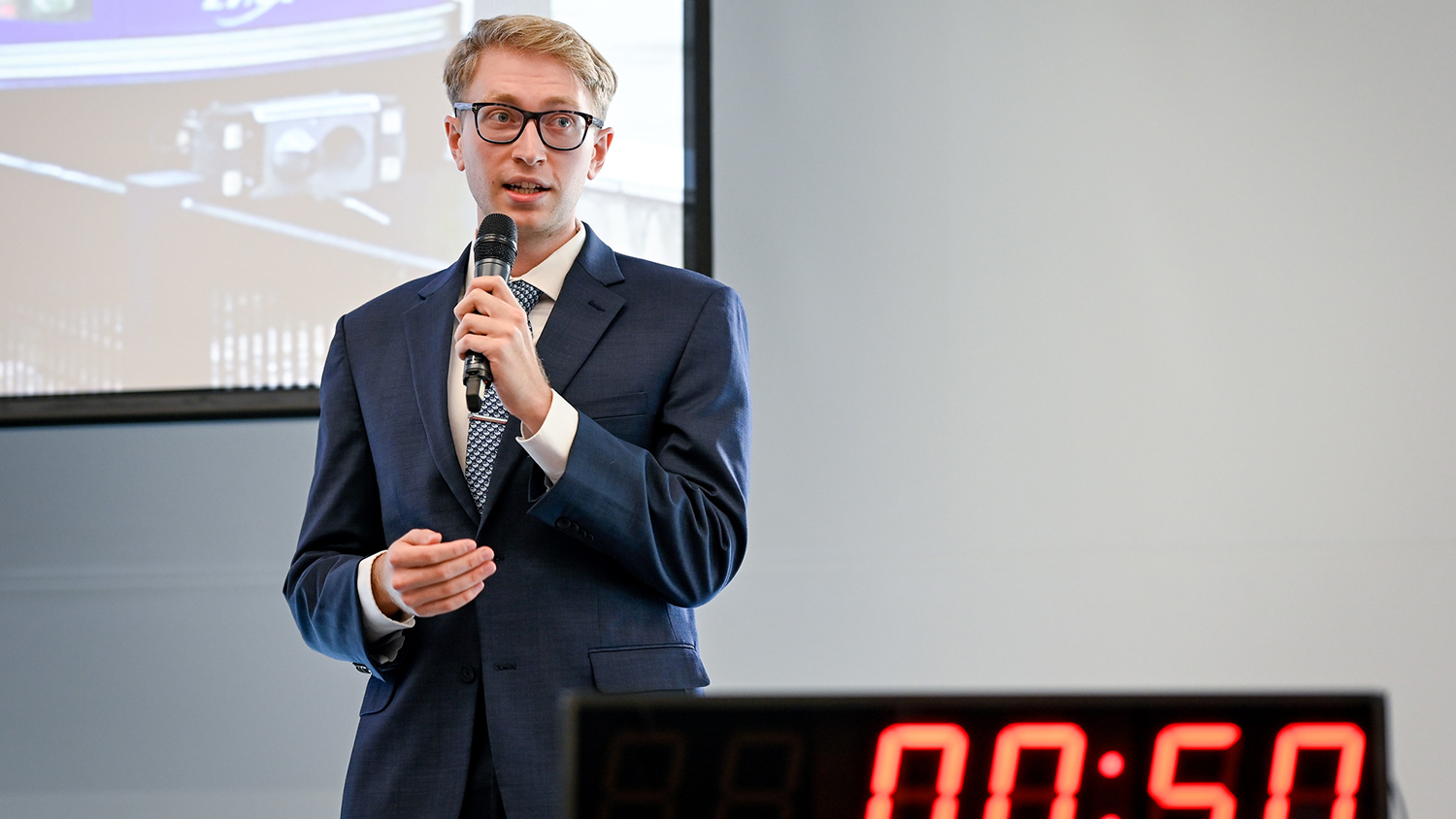 9th annual Three Minute Thesis competition
sponsored by Red Hat
Congratulations to our 2023 3MT Winners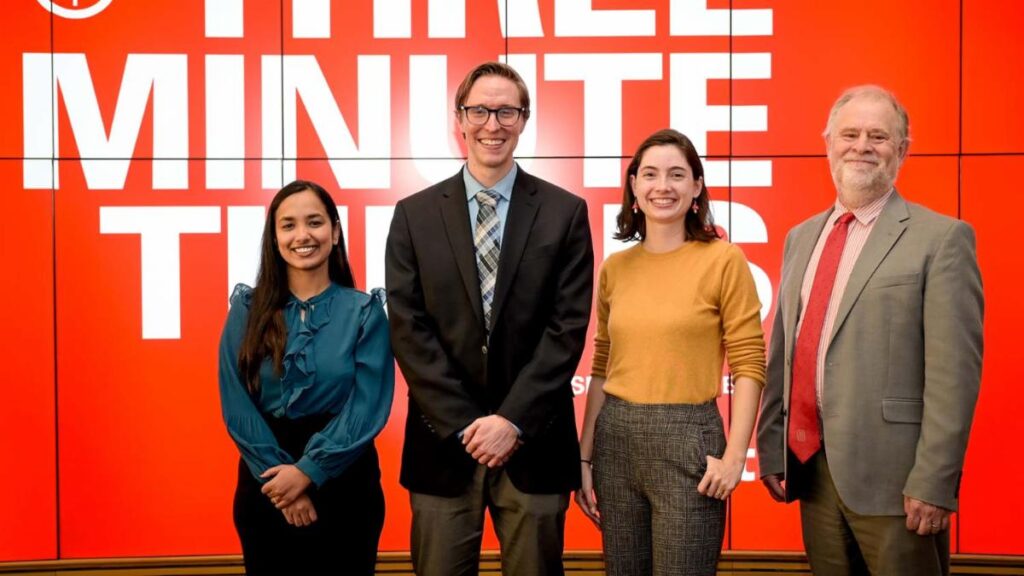 First Place
John Van Schaik
Chemical and Biomolecular Engineering
College of Engineering
Second Place
Leah Weaver
Civil, Construction, and Environmental Engineering
College of Engineering
People's Choice
Prottasha Sarker
Chemical and Biomolecular Engineering
College of Engineering
More about 3MT
Founded at the University of Queensland, 3MT is your opportunity to hone your capacity to effectively explain your research in language appropriate to a non-specialist audience. Participating in 3MT will help you develop skills for teaching, pitching an idea to business investors or communicating your research to the media and policymakers.
Cash prizes will be awarded to first-place ($1,000) and second-place winners ($750) and to a "People's Choice" winner chosen by audience members ($500).
2023 winners
2022 winners
2021 finalists / 2021 winners
2020 finalists / 2020 winners
2019 winners and finalists
2018 winners and finalists
2017 winners and finalists
Competitor Information
Eligibility
Active graduate students — both Ph.D. and master's students — are eligible to compete in 3MT at NC State. We are looking for contestants who can speak about an independent research project that they are currently pursuing in their programs. For Ph.D. candidates, this could mean that you have completed preliminary or comprehensive exams and are in your dissertation phase. For master's candidates, this means that you are in your second year of your program and have made significant progress on your research thesis. More successful 3MT presenters have done enough research that they can speak about the goals of their project to a broad audience as well as explain the potential significance and/or applications of their work.
Past 3MT finalists are not eligible to compete.
Alumni are not eligible.
3MT Competition Rules and Scoring
Presentation Requirements and Guidelines
A single static PowerPoint slide is permitted. No slide transitions, animations or 'movement' of any description are allowed.
No additional embedded electronic media (e.g. sound and video files) are permitted.
No additional props (e.g. costumes, musical instruments, laboratory equipment) are permitted.
Presentations are limited to three minutes maximum, and competitors exceeding three minutes are disqualified.
Presentations are to be spoken word (e.g. no poems, raps or songs).
Presentations are considered to have commenced when a presenter starts their presentation through either movement or speech.
The decision of the adjudicating panel is final.
Rubric
Click the links below for the official 3MT Rubric.
Comprehension and Content (10 points)
Did the presentation provide an understanding of the background to the research question being addressed and its significance?
Did the presentation clearly describe the key results of the research including conclusions and outcomes?
Did the presentation follow a clear and logical sequence?
Was the thesis topic, key results and research significance and outcomes communicated in language appropriate to a non-specialist audience?
Did the speaker avoid scientific jargon, explain terminology and provide adequate background information to illustrate points?
Did the presenter spend adequate time on each element of their presentation – or did they elaborate for too long on one aspect or was the presentation rushed?
Engagement and Communication (10 points)
Did the oration make the audience want to know more?
Was the presenter careful not to trivialise or generalise their research?
Did the presenter convey enthusiasm for their research?
Did the presenter capture and maintain their audience's attention?
Did the speaker have sufficient stage presence, eye contact and vocal range; maintain a steady pace, and have a confident stance?
Did the PowerPoint slide enhance the presentation – was it clear, legible, and concise?
PowerPoint Template
Use this template for your presentations.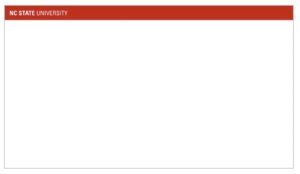 Questions?
Contact Greg Hedgepeth, Director of Marketing and Communications to learn more and get answers to your specific questions.
Resource Acknowledgements
U of Guelph resource credit: Johan Torres, Digital Content Designer, University of Guelph
U of Calgary resource credit: UCalgary Virtual 3 Minute Thesis – Presentation Tips. Tara Christie, PhD. Manager, My GradSkills. University of Calgary. Member of GPDN.
U of British Columbia Resource credit: Jacqui Brinkman, UBC Studios, University of British Columbia
Thanks to our colleagues at UAlberta and "Jeff Allen Productions" for the resource on lighting tips.